Tomorrow is election day! Exercise your constitutional right to vote by visiting your local precinct. For more information about Paw Paw Public Schools' Bond Proposal, visit
www.ppps-bond.com

With school approaching please check out our employment opportunities and become a part of the Red Wolves Pack. All our listings are provided on our website:(
https://www.ppps.org/page/openings
)

With election day less than a week away, there's still time to learn more about the PPPS Bond Proposal! Superintendent Rick Reo is holding a coffee chat now until 8:30 am or come out tomorrow from 8 to 9:30 am. Visit
www.ppps-bond.com
to learn more. #EmbraceTheFuture


Reminder: All are invited to attend tomorrow night's School Bond Information Meeting and Walking Tour at 7 pm in Paw Paw High School's Performing Arts Center! #EmbraceTheFuture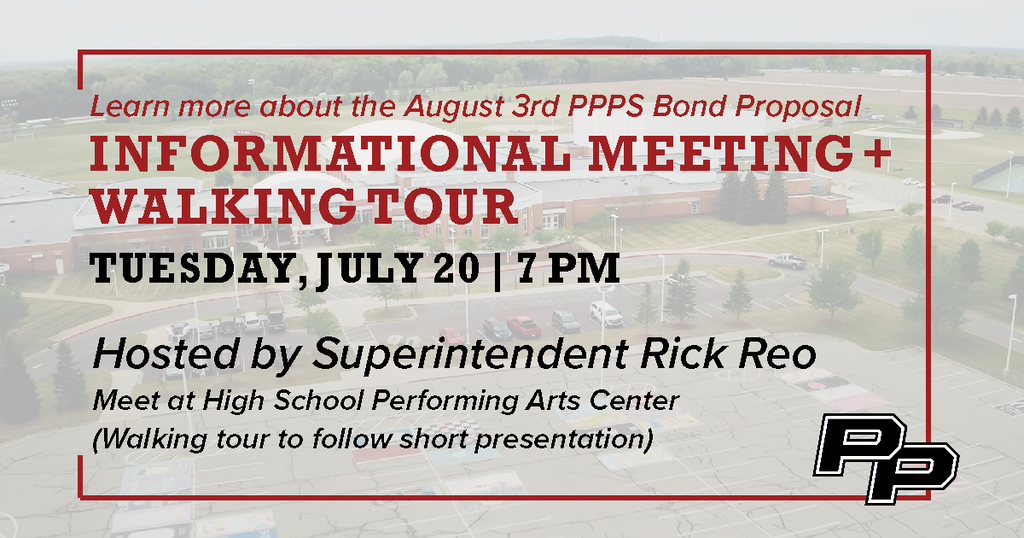 So proud of Korrie Perkins and the Food Service Dept. for all they do to end child hunger! On behalf of the PPPS Food Service Team, Korrie graciously accepted the "2021 No Kid Hungry Award" from Superintendent Rick Reo at this week's Board of Education Meeting. #HungerHeroes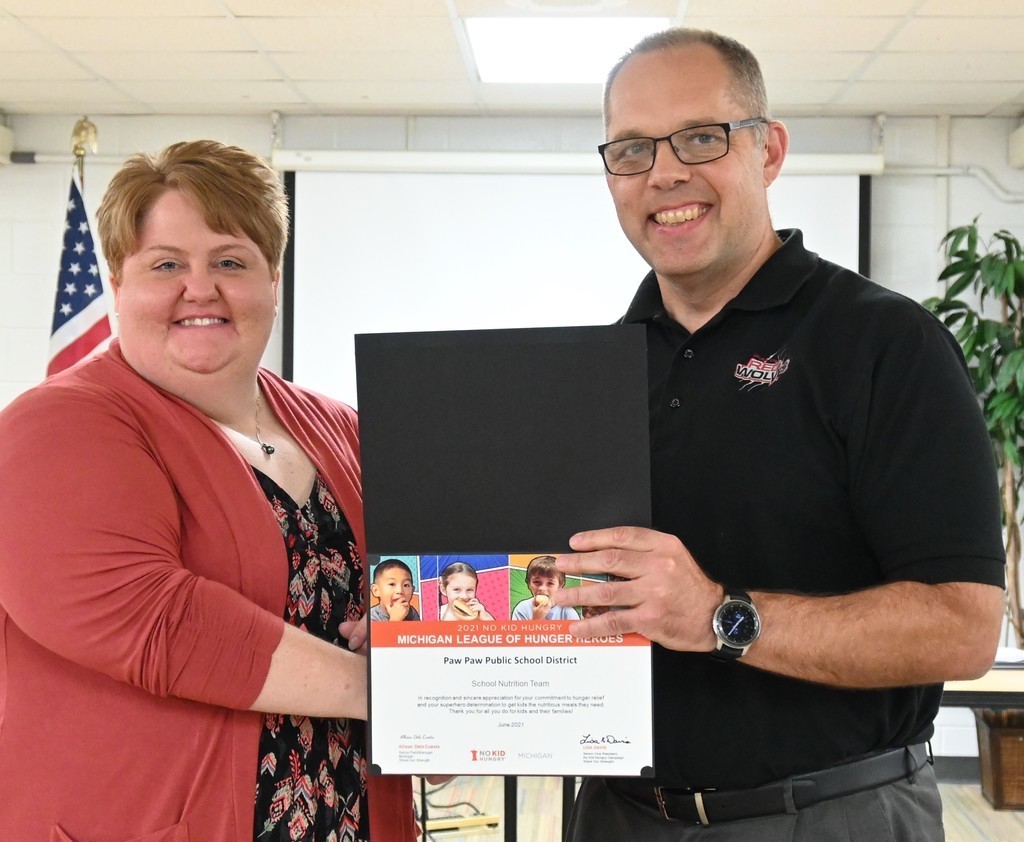 Did you know? The PPPS Bond Proposal includes several districtwide infrastructure improvement projects. Visit
www.ppps-bond.com
for more information.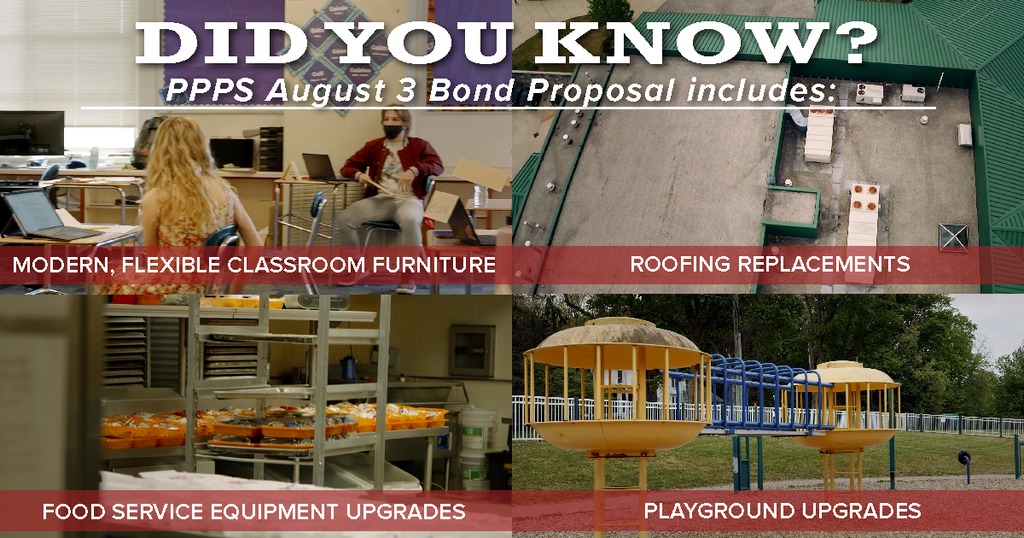 Here's a shout-out to FOX17 for recent coverage of Paw Paw High School's Summer Learning Program. Thank you for accentuating the positive things that are happening at Paw Paw Public Schools!
https://tinyurl.com/763fp2ce
#fox17 #MarketVanBuren #EmbracingTheFuture

Today the 2021 Summer Learning Experience kicked into gear, with more than 400 students participating in six programs, and all K-5 students enrolled in a summer reading program. It was a great, fun day of learning, including the Outdoor Education experience at the Later Elementary where students explored "what's living on campus", and in Project Elevate at PPHS where students planted seeds of vegetables, herbs, flowers, and ideas, and at the Theater Program (Summer with Shakespeare" where kids started looking at scripts for scenes from Shakespeare they'll put on stage in the weeks to come.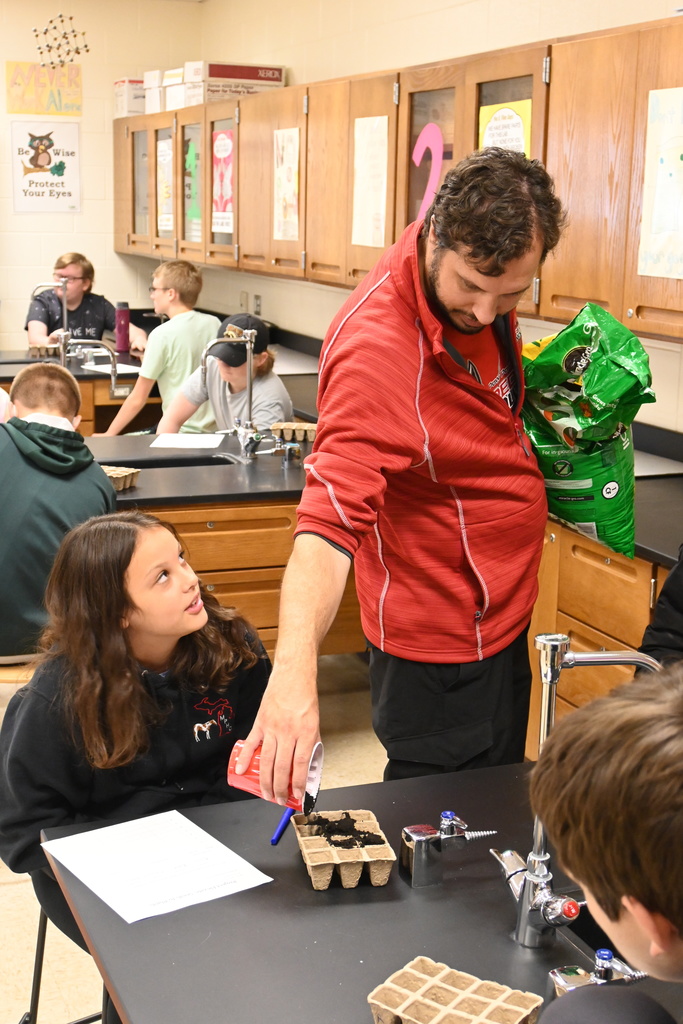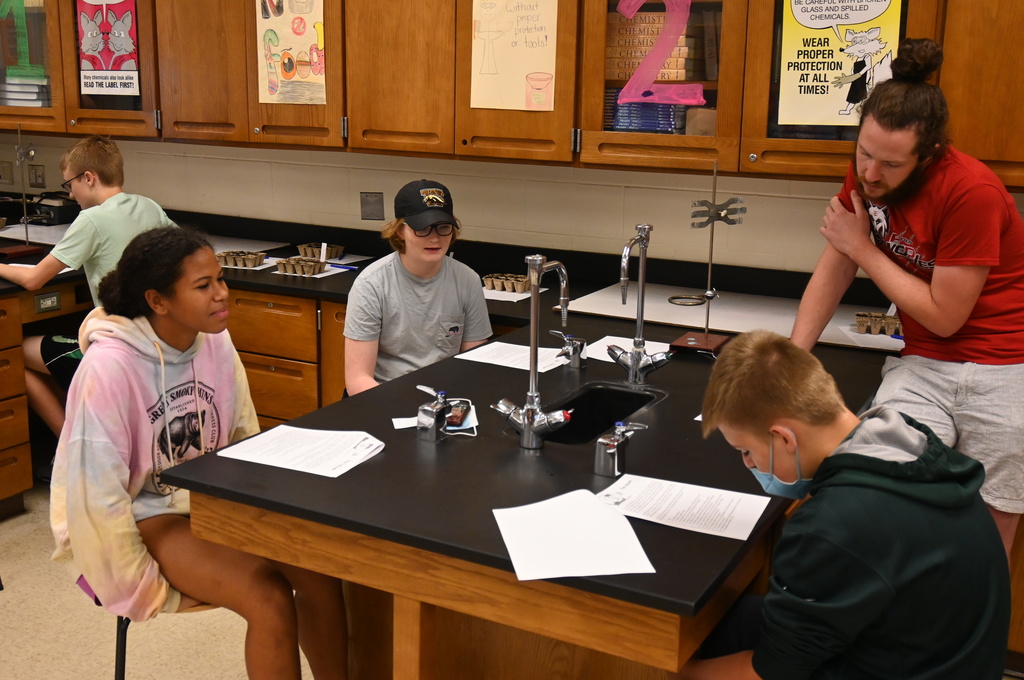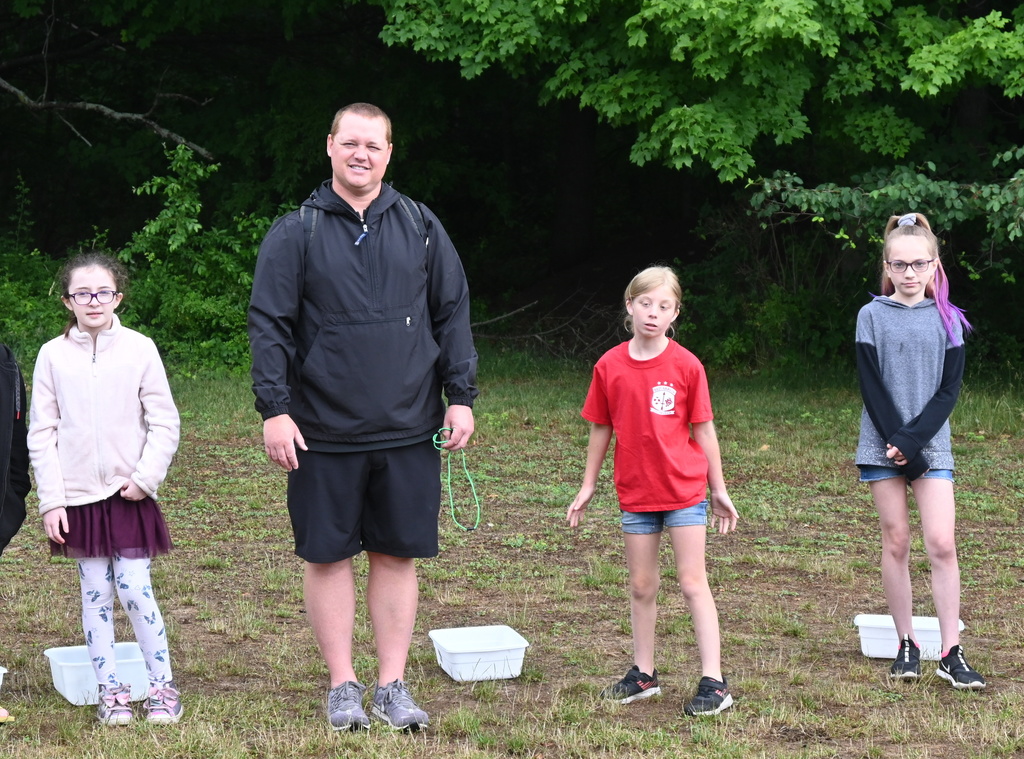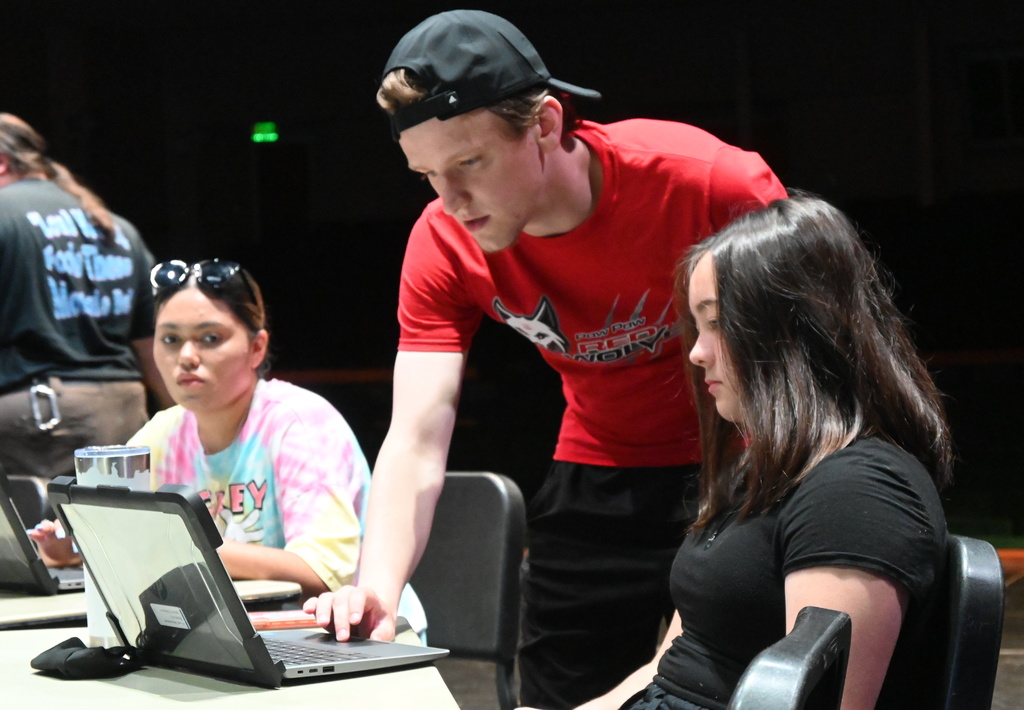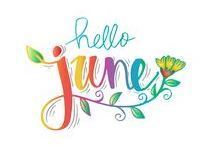 Thursday & Friday, June 10th & June 11th are both HALF days of school. We will release at 12:25 p.m. June 11th is the LAST DAY of the 2020-2021 School Year!!!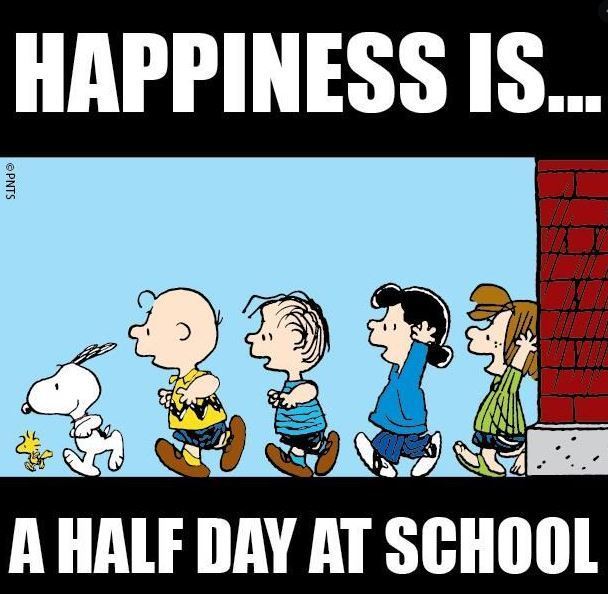 Just a reminder that tomorrow, June 9th is the last FULL Day of School! I bet teachers, students and parents are ready for Summer...We're almost there!!!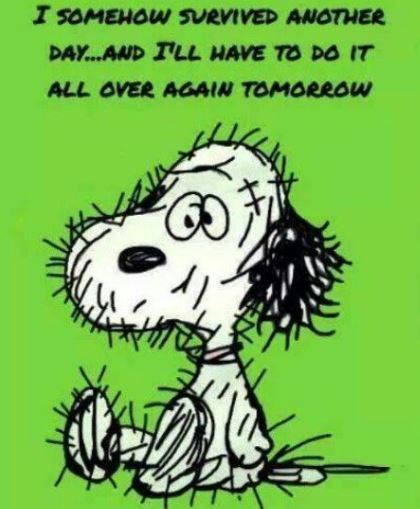 Today's Tie Dying was so much fun! Thank you to our volunteers, we appreciate your hard work on this hot day!!!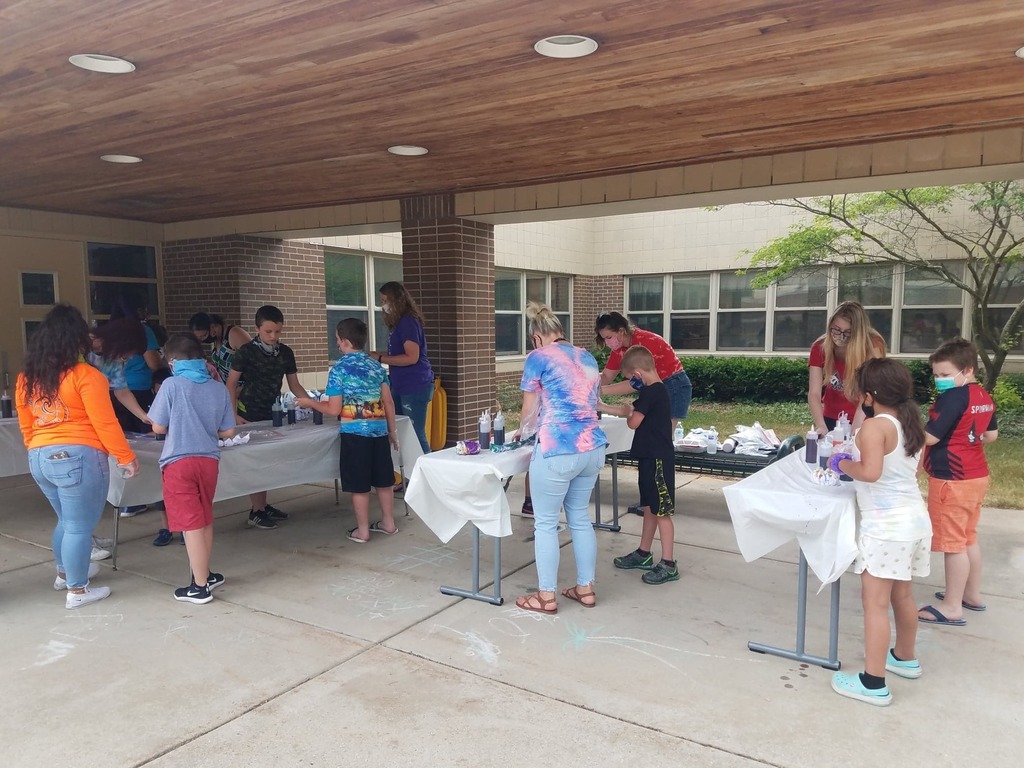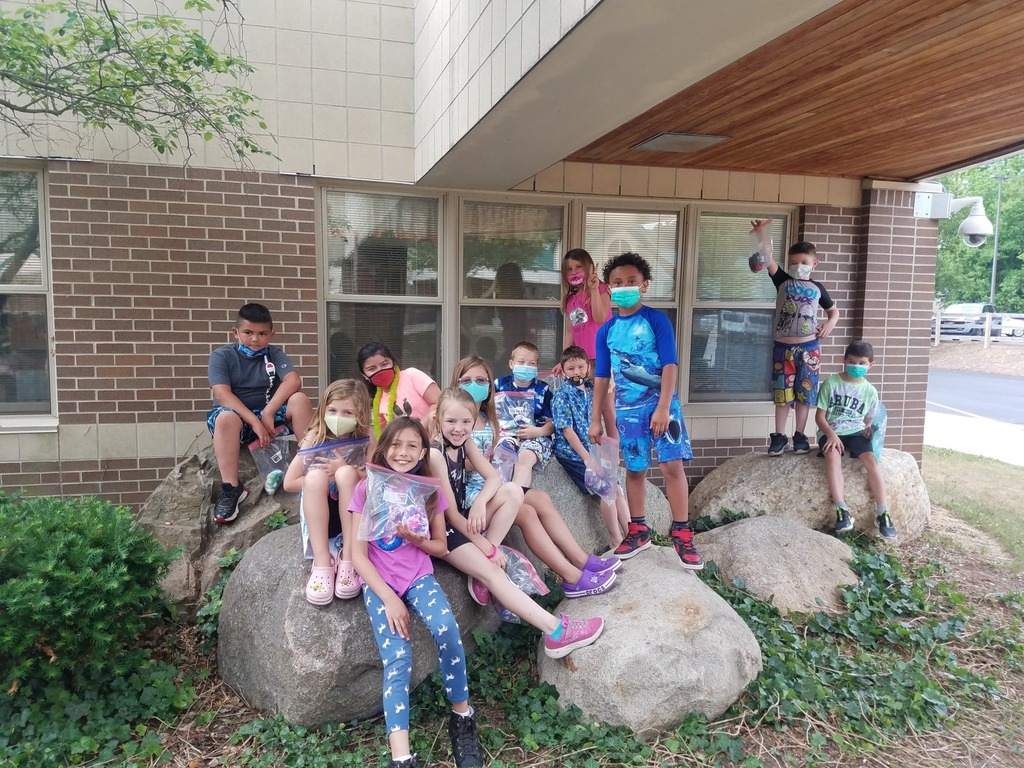 In case you misplaced your list of events for the last week of school, here are the flyers that were sent home last week.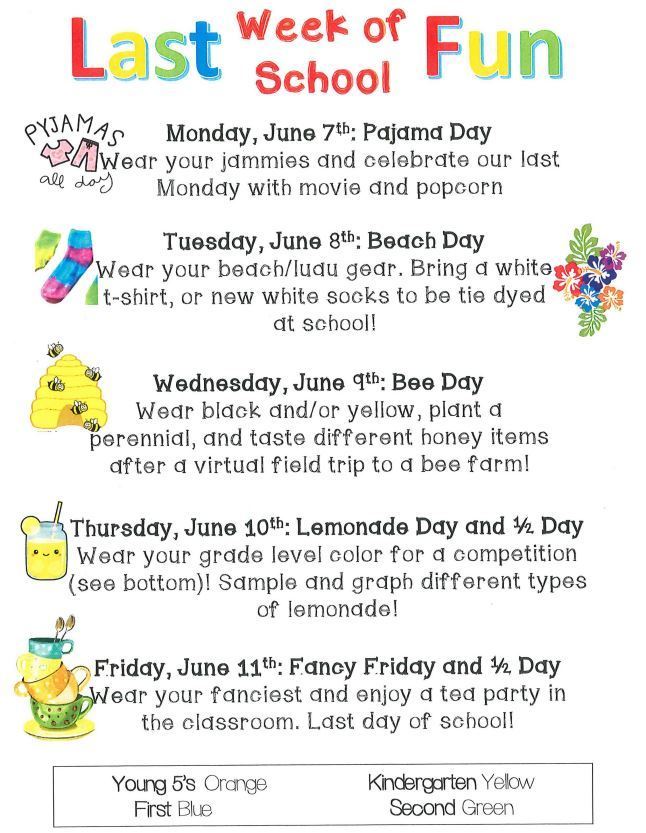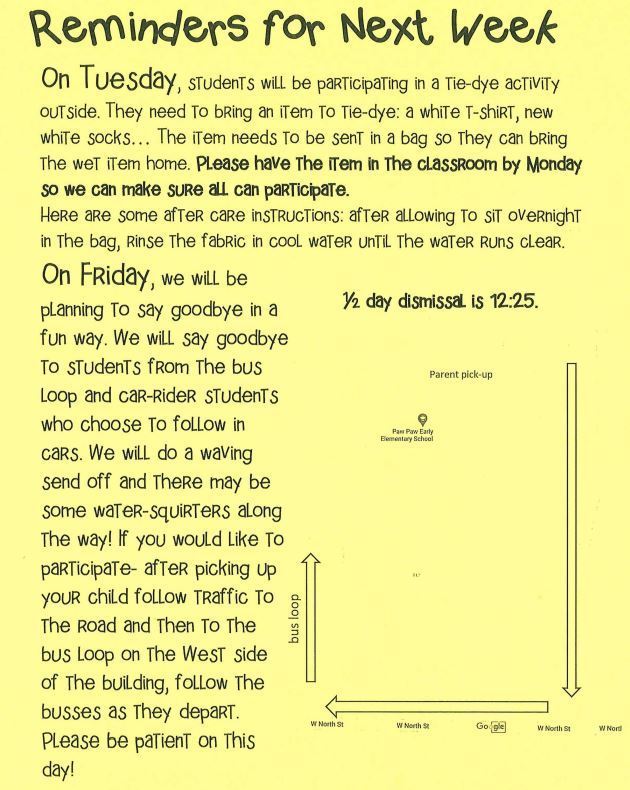 Thank you to our wonderful community for the surprise donations! We love our Teacher & Staff Appreciation Gift Bags!!! From the Paw Paw Early Elementary Staff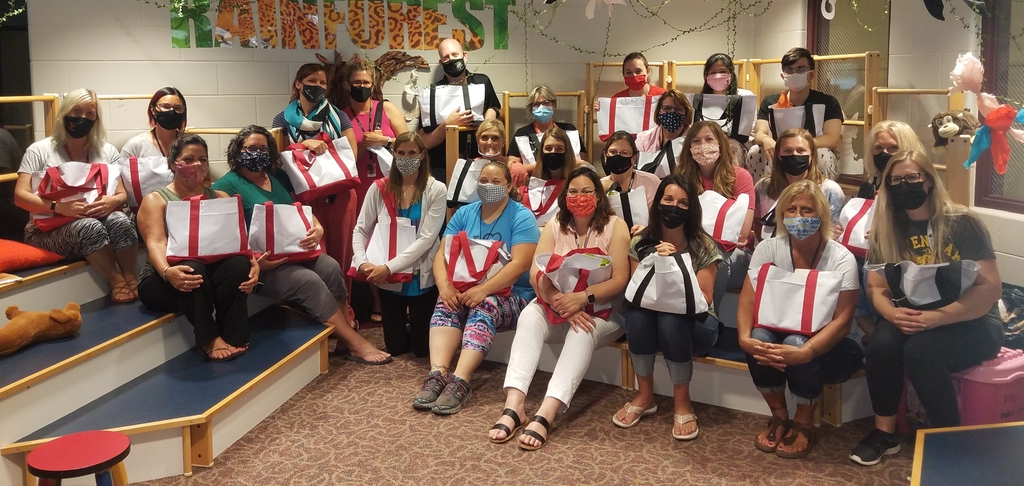 It is Beach Day at the Early Elementary!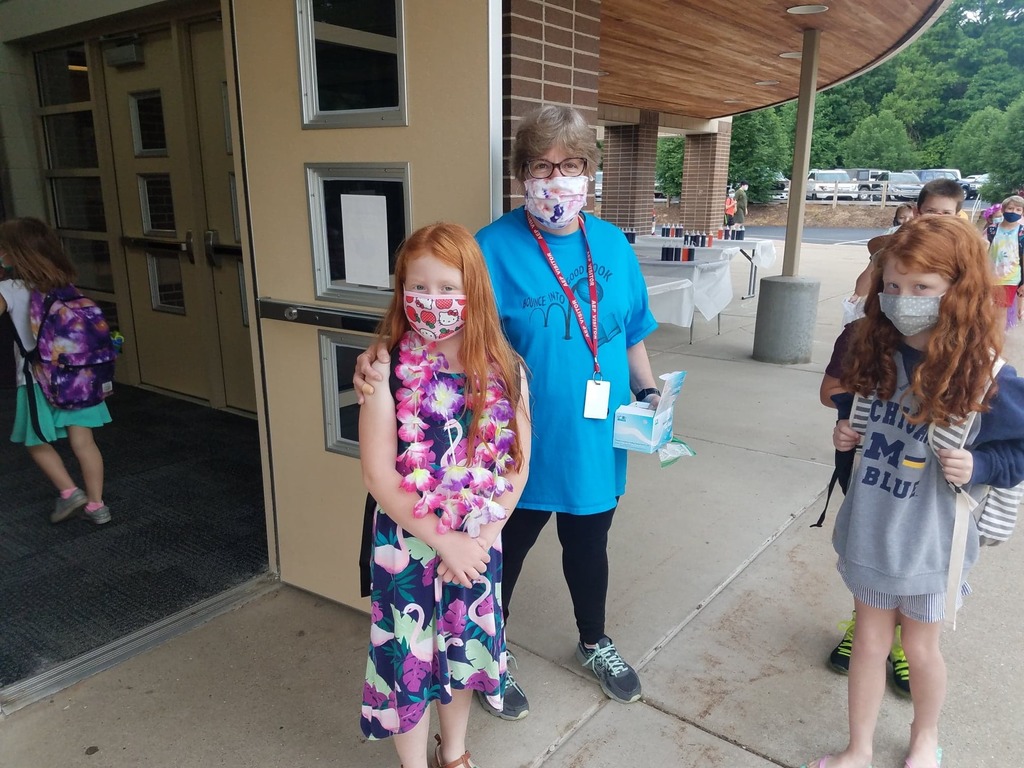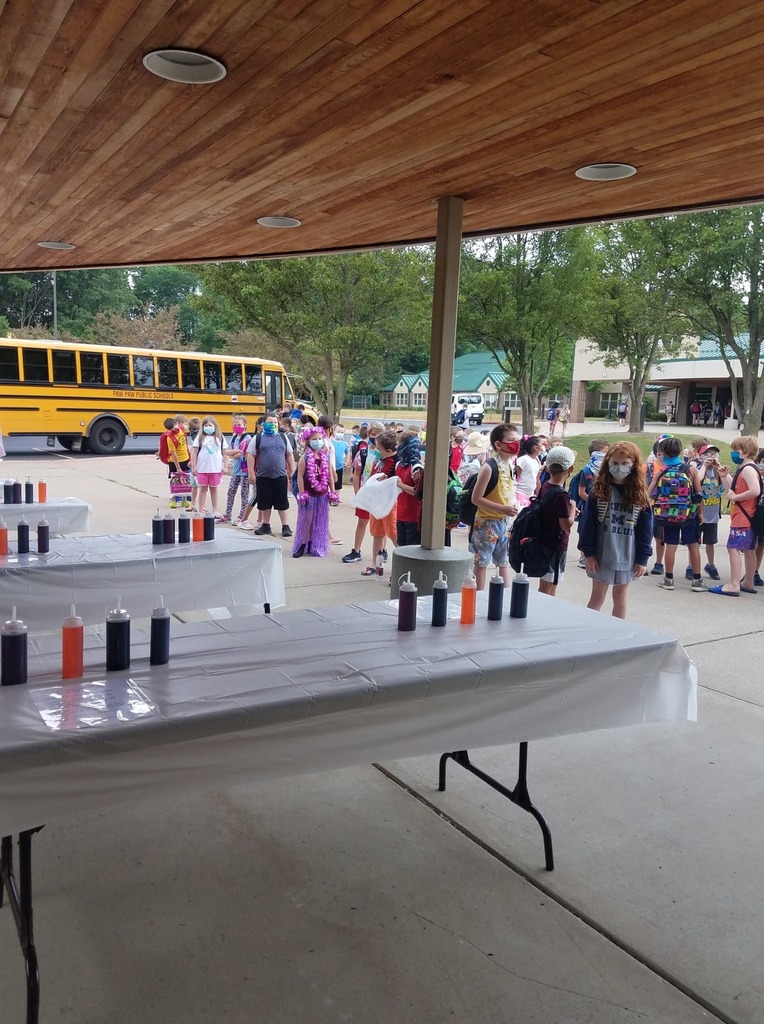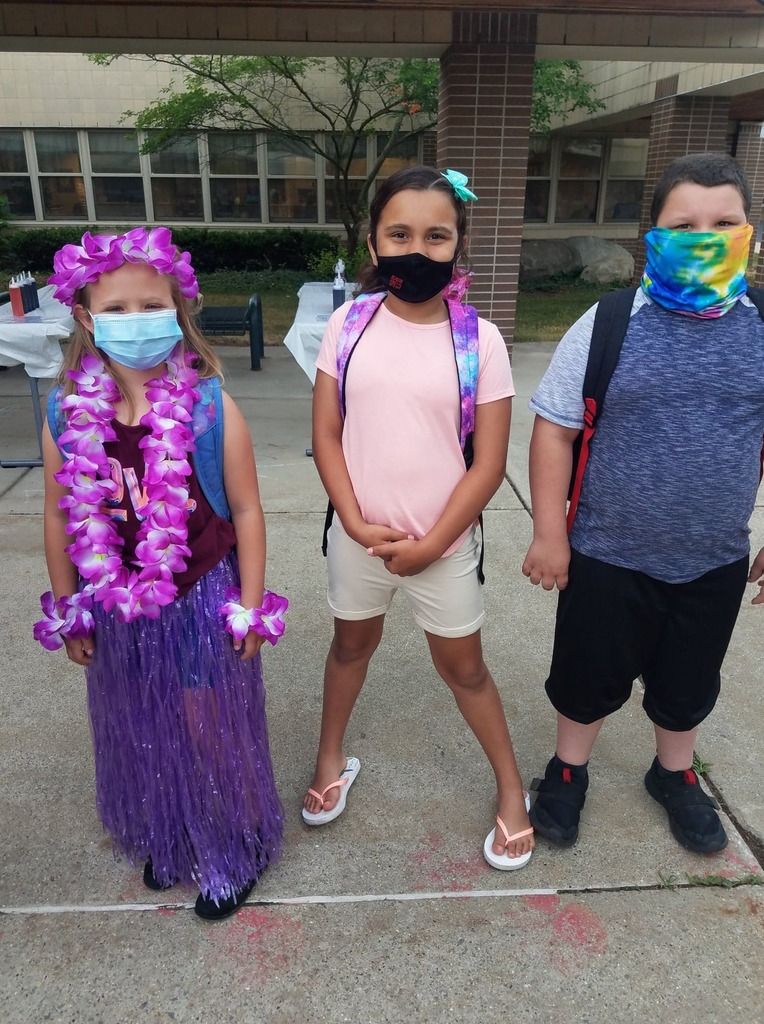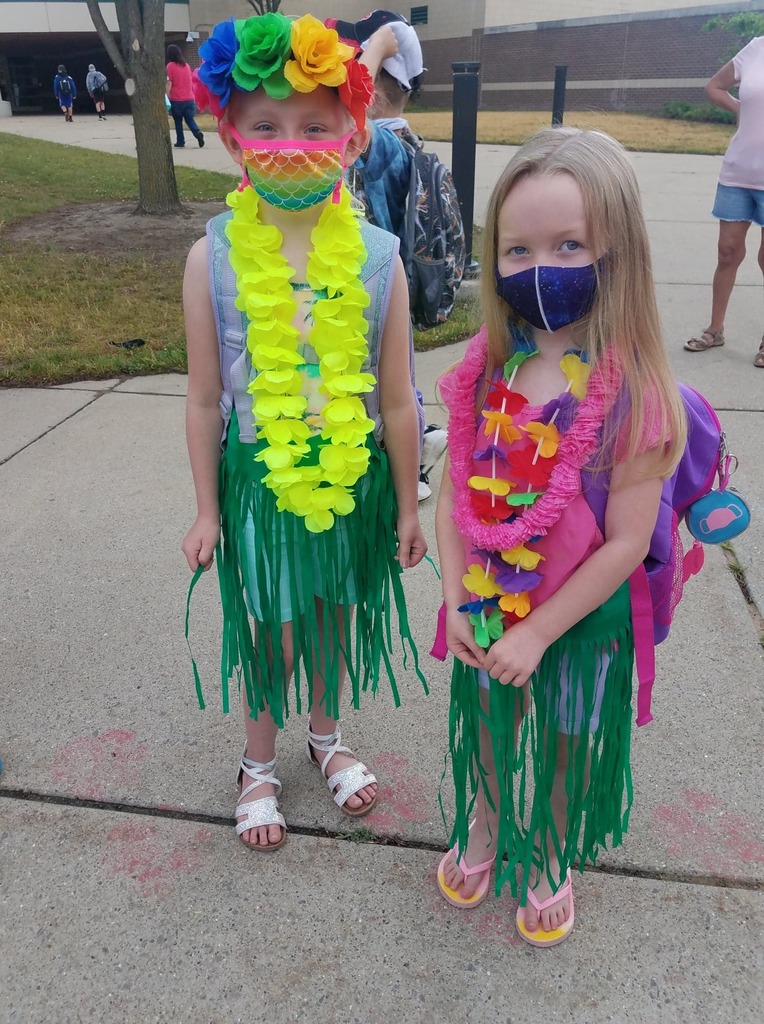 Here are a few Summer Camps if you are looking for something fun for your kids to do this month! Flyers will be sent home with your student :)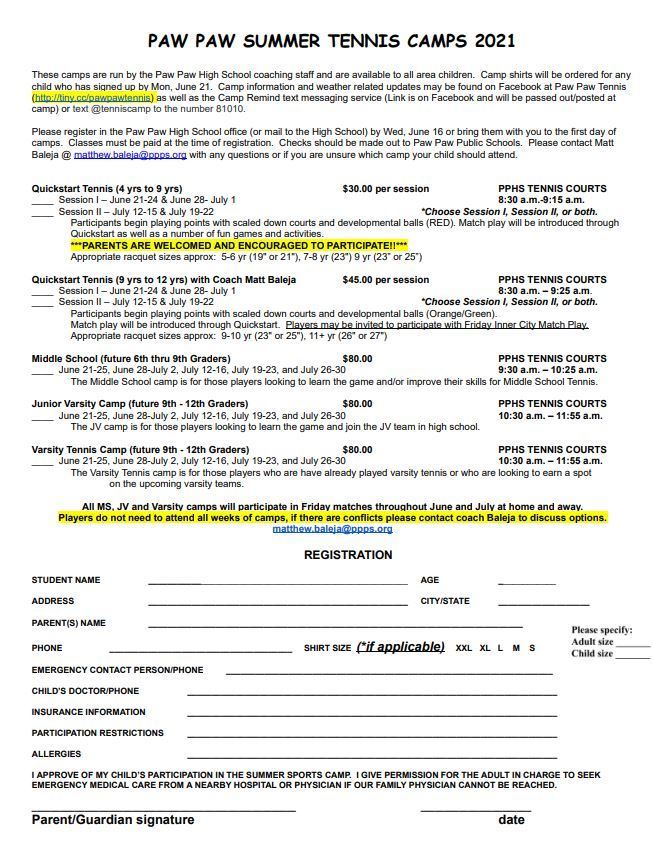 This is a reminder to attend tonight's "Virtual" Town Hall Meeting at 8 pm. All are invited to attend!
Hot Diggity Dog Fundraiser Elementary Parking Lot Thursday June 3rd 5:30pm - 7:00pm There is a buy one, get one free BOOK FAIR from 2:00pm-7:00pm in the Later Elementary Gym as well to kick off summer reading!