Your Board of Education wants you to know about the great things they see happening in and around Paw Paw Public Schools! #BuildTogetherPawPaw

Due to the high demand for early childhood education, the PPPS Early Childhood Education classrooms have now reached capacity for the 2022/2023 school year. Although classrooms are currently full, you may call Paw Paw Early Elementary School's office at 269-415-5300 to have your child's name added to a wait list. You will be notified should an opening arise.

The PPPS Summer Feeding Program starts two weeks from today! The fantastic food service team is busy preparing free, nutritious meals for children throughout the summer. #summerfeedingprogram #endchildhoodhunger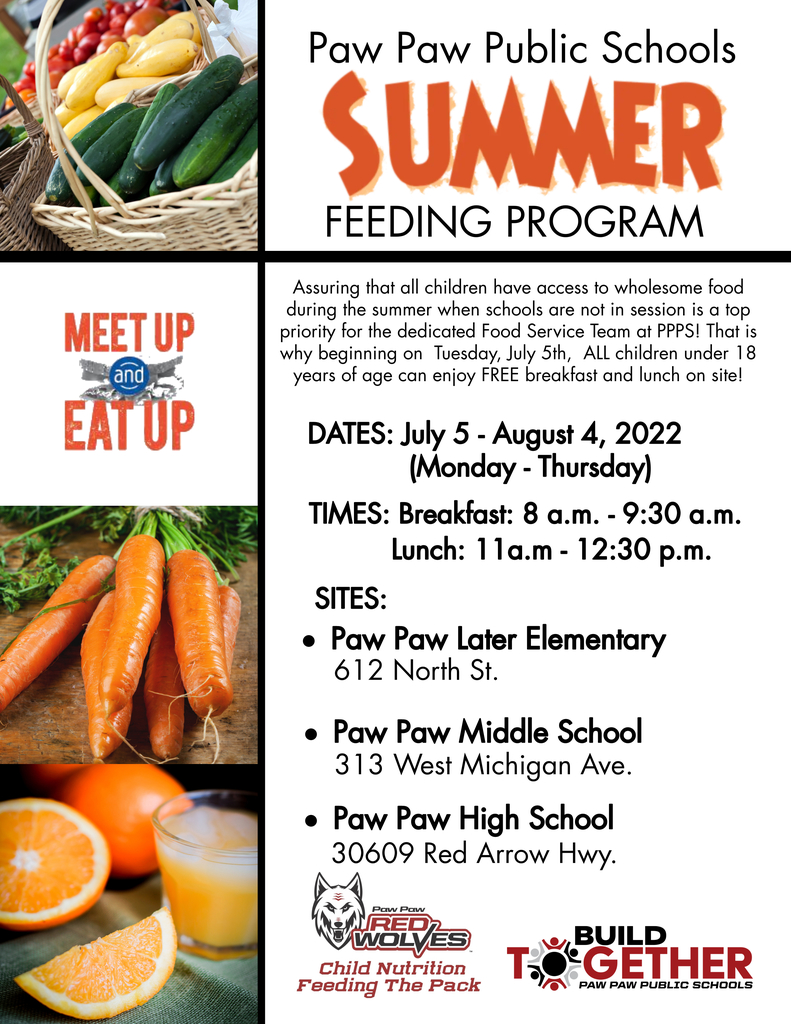 Thanks to Meemic for providing a Samsung tablet to Paw Paw Middle School teacher Andrew Becker. He will put it to good use with students!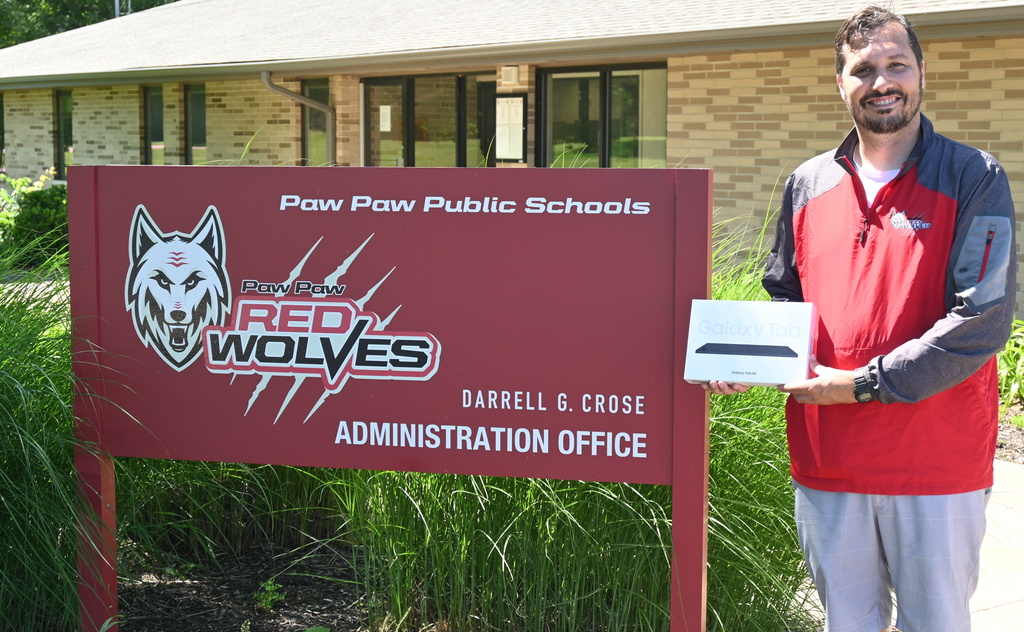 At the June meeting of the Board of Education, Paw Paw Middle School math coach and interventionist Beth Covey shared the work of the MS Math Professional Learning Community, introducing board members and those in attendance to the work her team has put into developing a comprehensive MTSS (Multi-Tiered Systems of Support) program in math for students in grades 6-8. For many board members and attendees it was an introduction to work generated during Wednesday Early Release sessions when teachers collaborate around student data to plan and adjust instruction to better meet the needs of all students. Thank you to Mrs. Covey and the MS Math team for sharing and providing the high quality MTSS program provided to students at Paw Paw Middle School.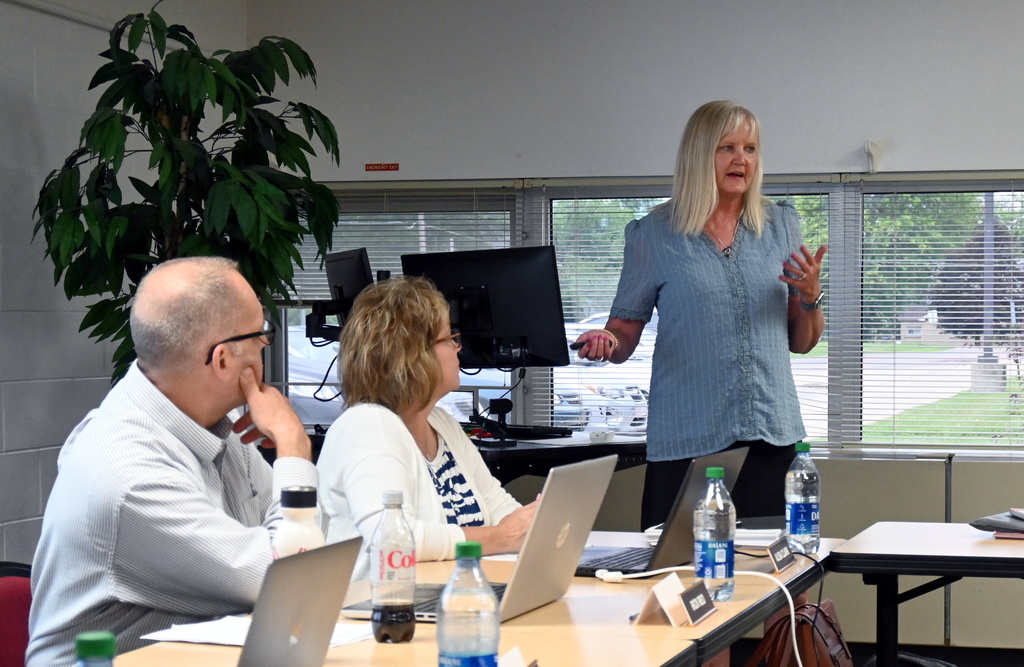 Last night at the June meeting of the Paw Paw Public Schools Board of Education, Superintendent Rick Reo introduced the two individuals selected for the 2021-2022 Van Buren County Educational Hero Awards. Board President Brent McNitt helped recognize the recipients by presenting them with their awards. Paw Paw Early Elementary teacher Melissa Shugg was nominated for the award by a parent who wrote in her nomination letter about the extraordinary care, consideration, support, and professionalism her child received from Mrs. Shugg this school year. Paw Paw High School teacher Ben Tomlinson was nominated for the award by a parent who wrote in her nomination letter of the outstanding leadership Mr. Tomlinson provides for the PPHS Robotics Program and the outstanding experiences, mentoring, and outcomes provided to students who participate in the program. Congratulations to both 2021-2022 Paw Paw Public Schools Educational Heroes, and thank you for all the ways you positively impact the lives and experiences of students.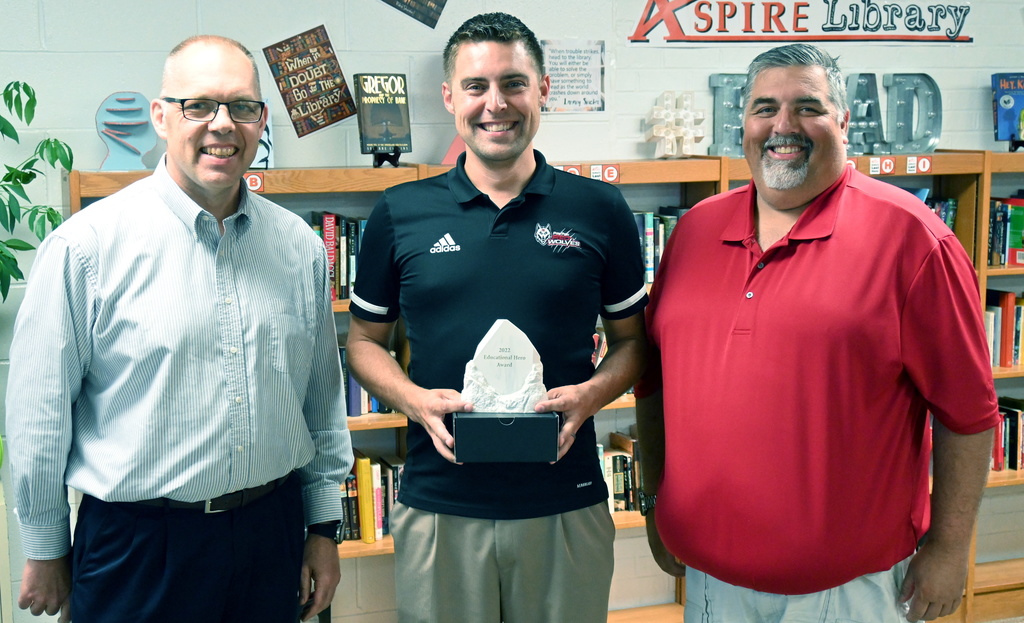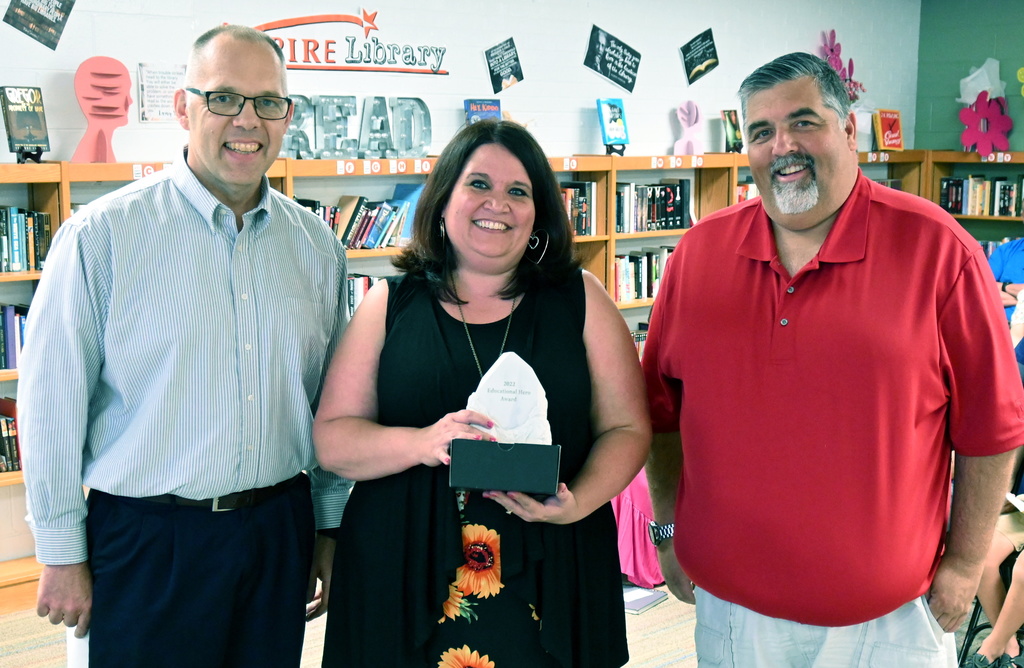 Congratulations on your retirement Mrs. Rogers! You will be missed by your students and your coworkers. We wish you a summer full of sunshine and a restful retirement!


Come help us celebrate sending our kids off to summer break!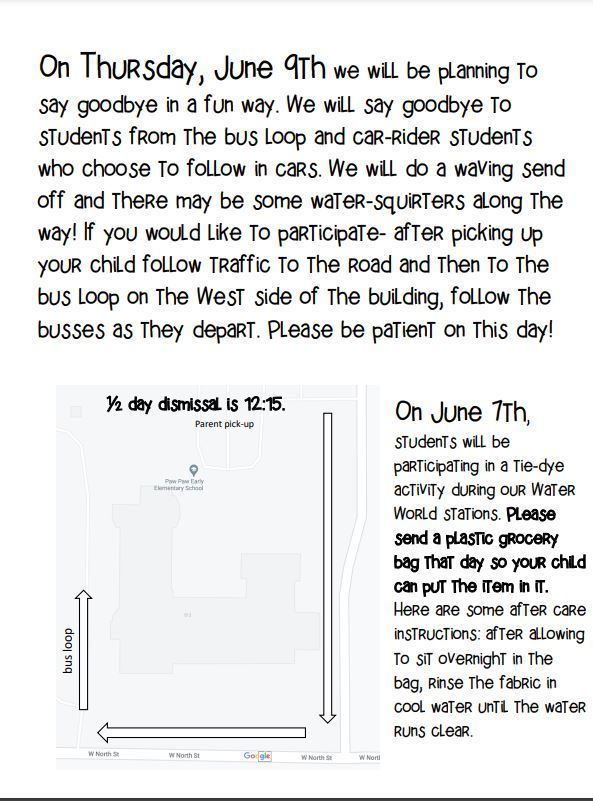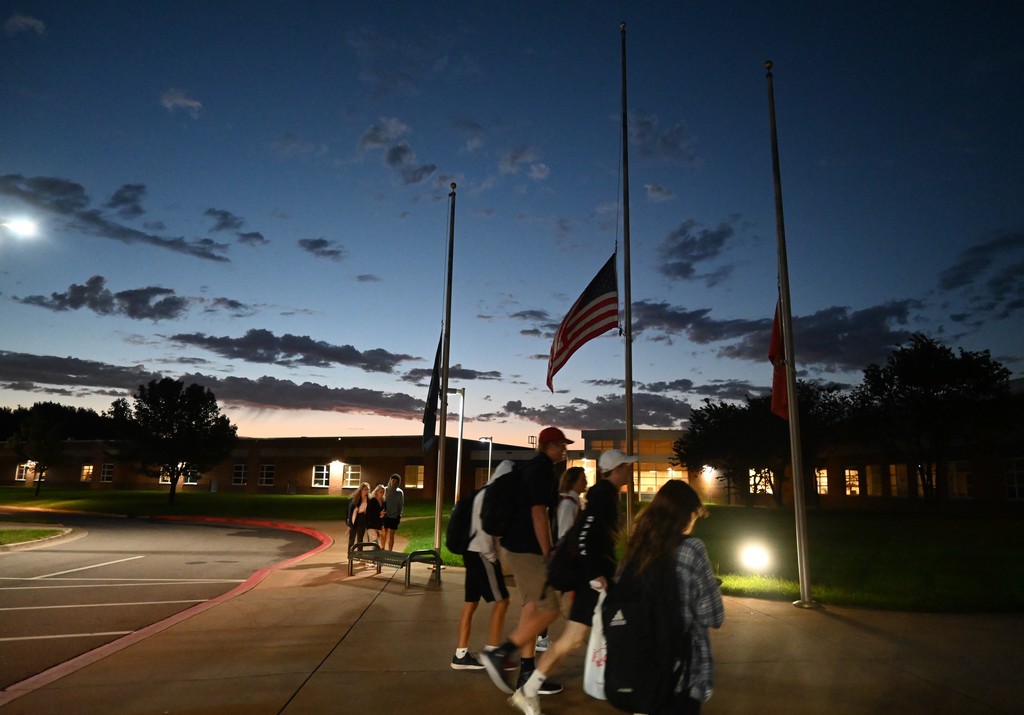 Shouting a huge THANK YOU to our Water World volunteers! The group pictured is one of many who helped today. This event would not have been possible without all of you. Your time is much appreciated.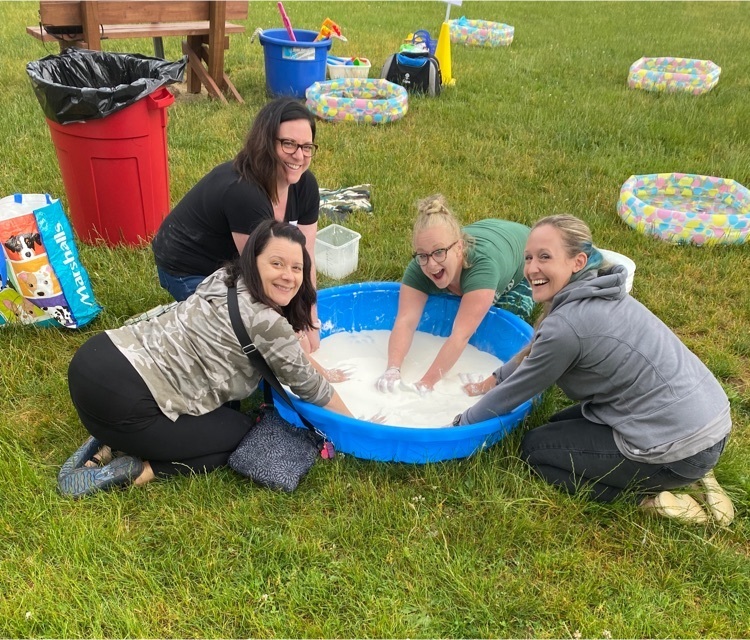 FEEDING AMERICA – WEST MICHIGAN Mobile Food Pantry Schedule (as of Monday, June 6, 2022) Feeding America disclaimer: This schedule is provided as a courtesy. It is not guaranteed to be error free, and may be updated or changed at any time, so use it at your own risk. Note: Most Mobile Pantries are providing drive-thru service at this time. All attendees should ensure there is space in the back of their vehicle for volunteers to load food. There are a few who are now offering Walk-up service. Consult schedule below to be sure you are prepared for drive-thru service. If you have questions about a specific Mobile Pantry, please contact the host agency. You can also find this information – and many other food resources – in map form, on the Feeding America website at
www.feedwm.org
. This is also where you can find this information with updates, should an event be cancelled, and where you can donate.
https://www.feedwm.org/mobile-pantry-schedule/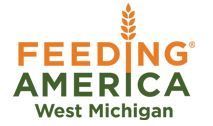 Mrs. Albertsons class read, "The Little Red Hen Makes A Pizza" and then made their own pizzas. The children had to follow the recipe cards and assign each student a job to help prepare the pizzas. Fortunately, unlike Little Red Hens friends they all wanted to help, The students became very excited when they could smell the pizza cooking! We learned alot about team work and the importance of each indivdual as we created a yummy product for all.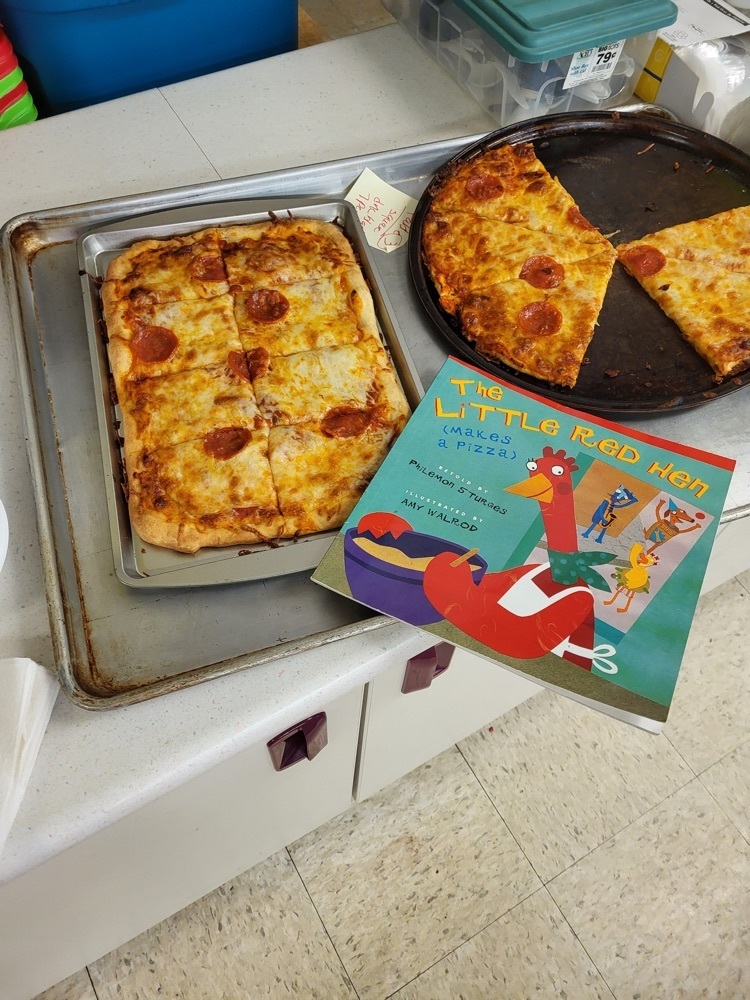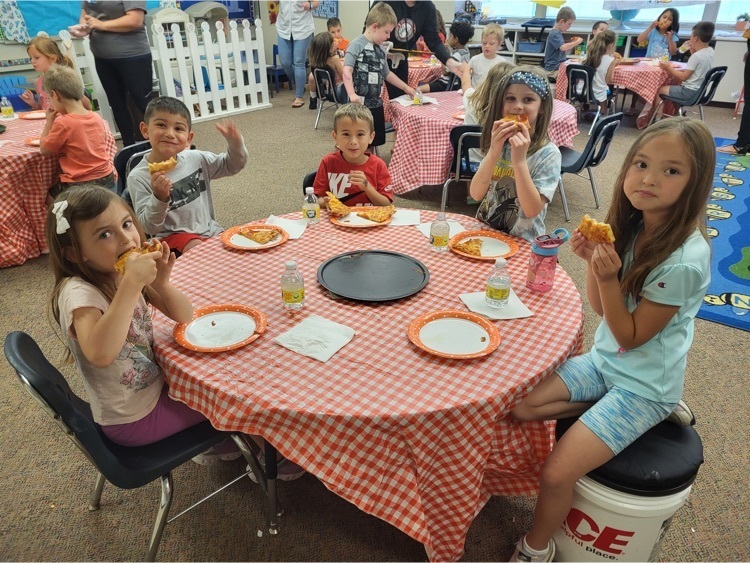 Mrs. Doyle's project is coming to life! Stay tuned to see where the caring rocks will end up.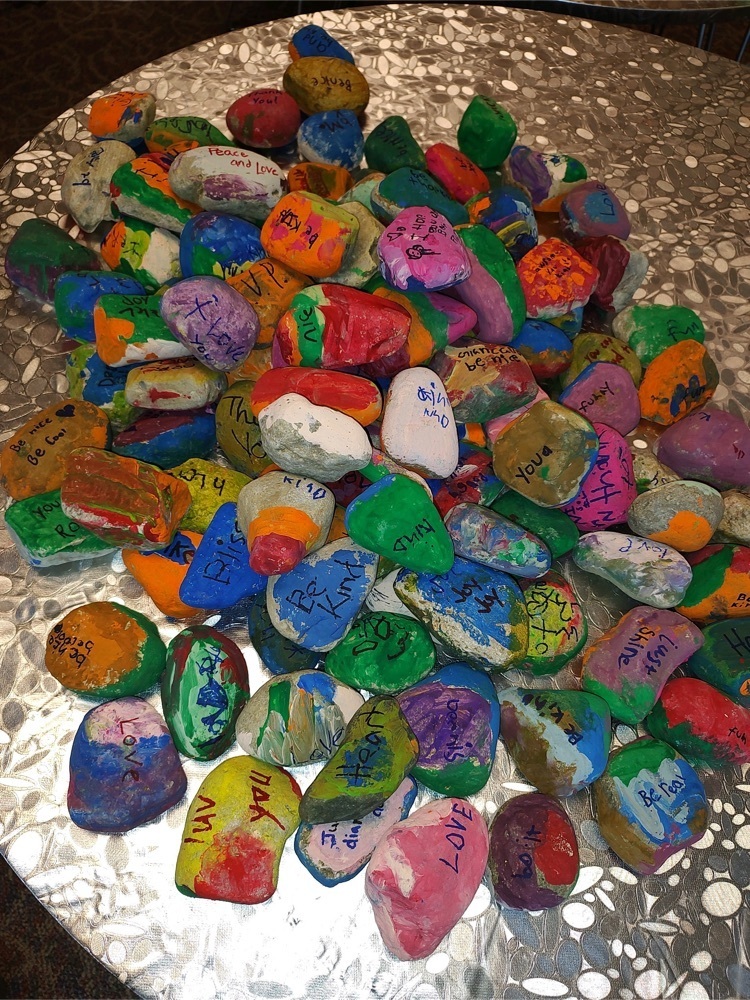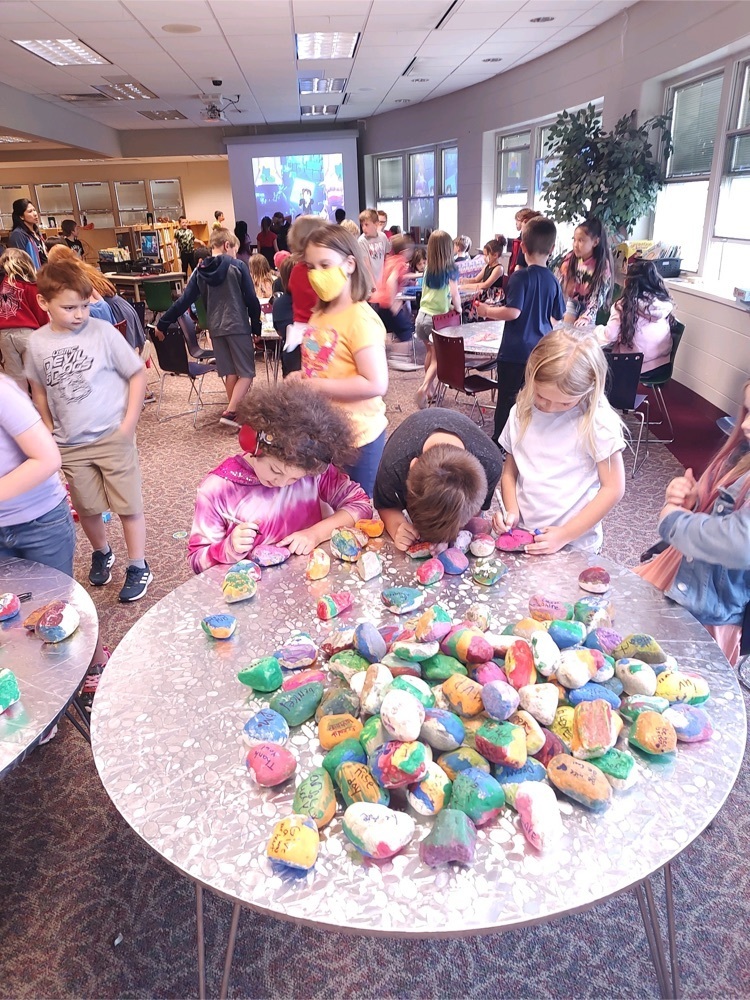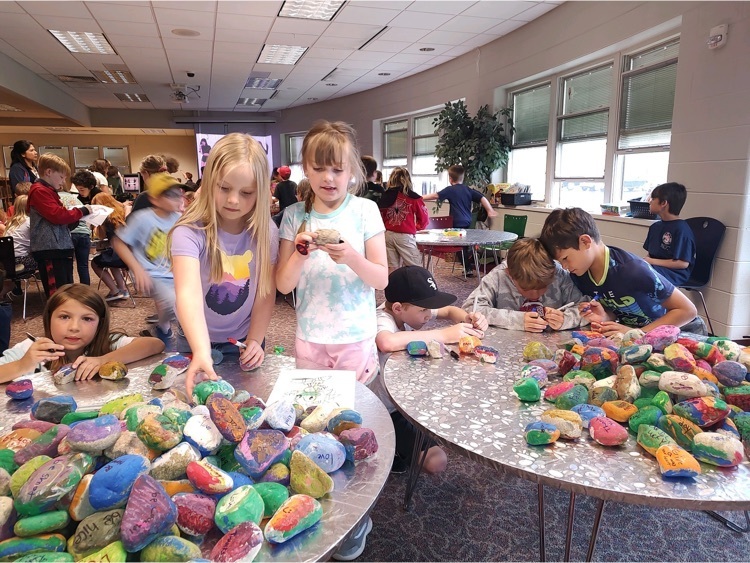 Mrs. Doyle has a sharing kindness with community project underway. Stay tuned to watch the students' masterpieces shared with some of our most precious Paw Paw community members.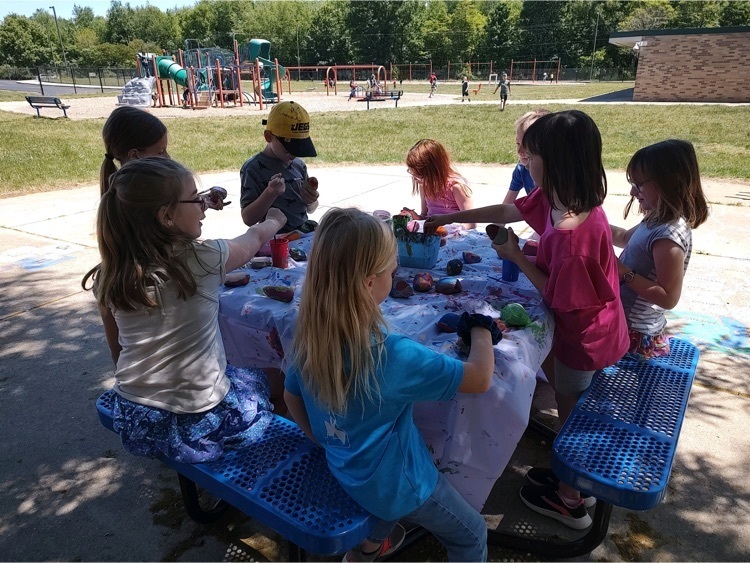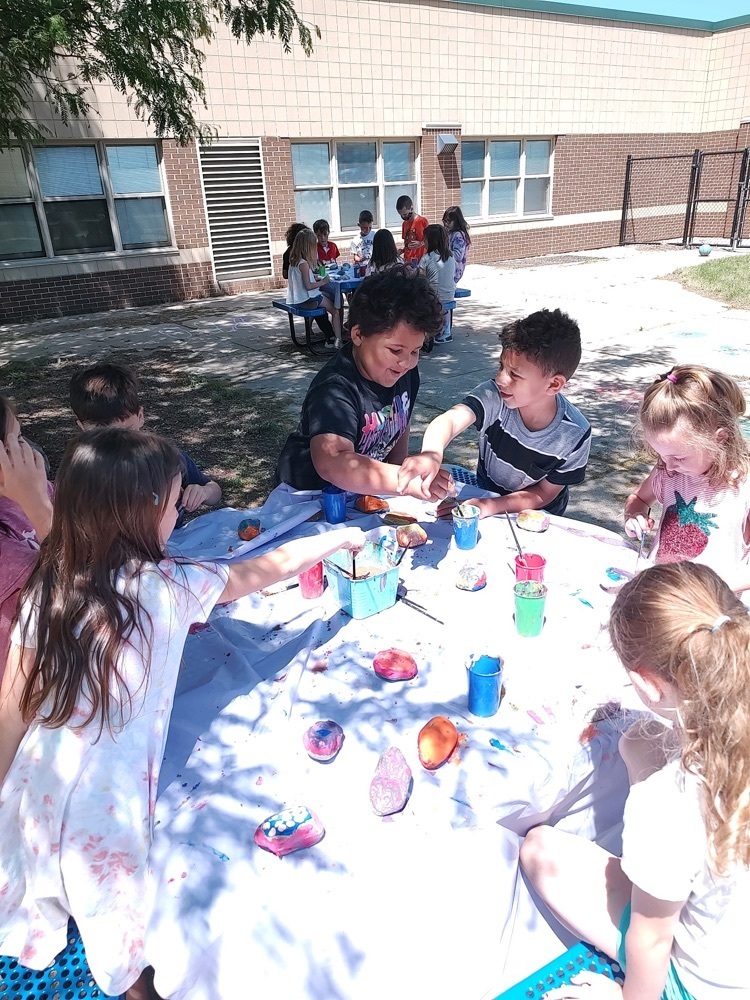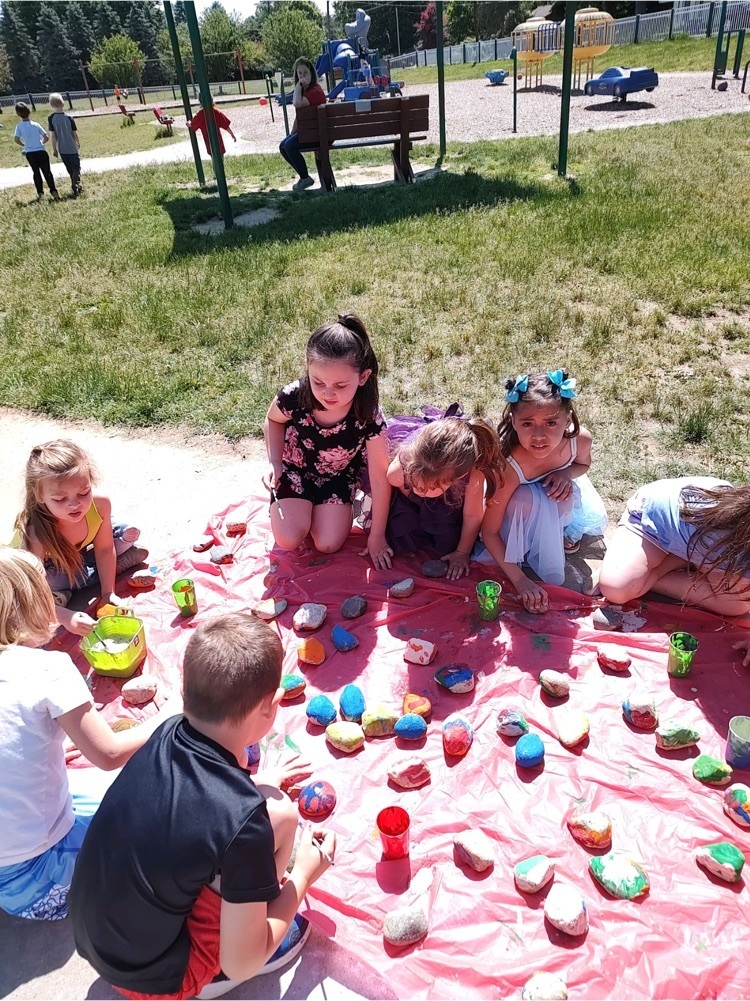 Here are a few pics from our farm animal visit! The animals visited with all the Kindergarten and Young 5 classes.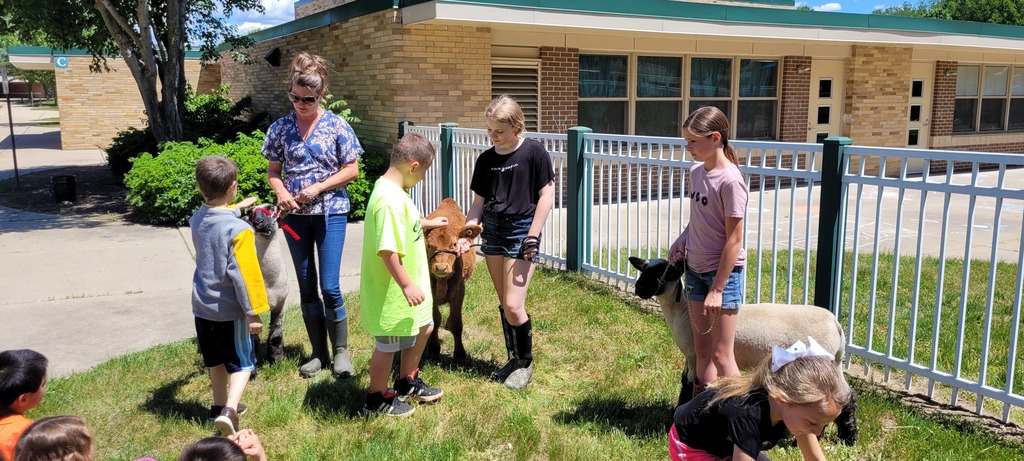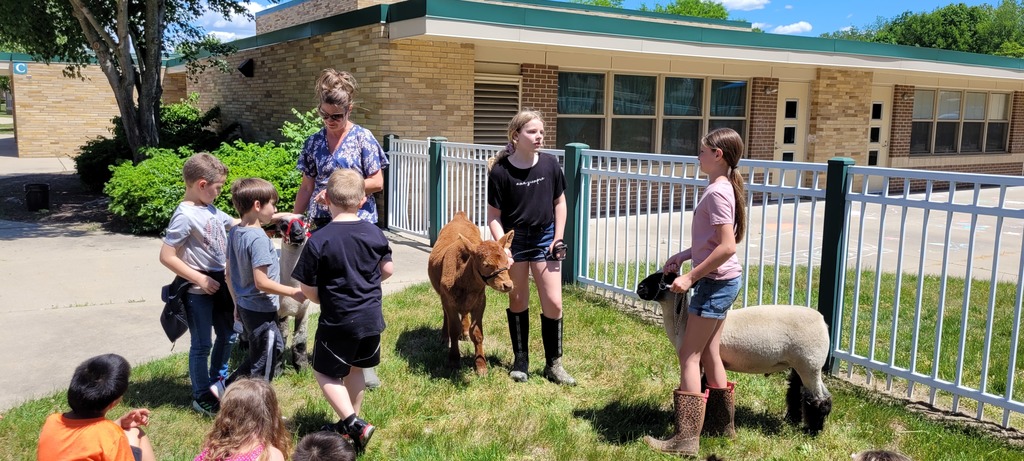 Summer Feeding Program 2022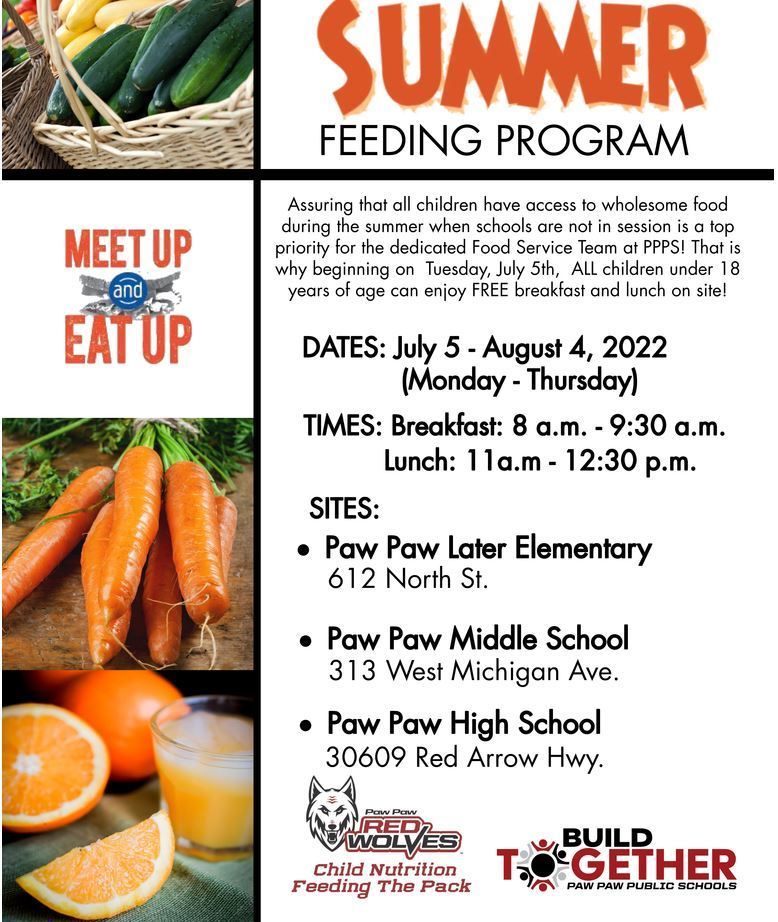 Paw Paw Elementary Campus presents: Hot Diggity Dog! Thursday, June 2nd, 2022 5:30-7:00PM Order and eat in your car or bring a blanket for a picnic with your family! Some tables and chairs will be set up as well. The Elementary PTO will be hosting a Buy One Get One Free Book Fair to kick off summer reading! We will have a parent kick-off for the Kid's Read Now Summer Reading Program. The Cub Scouts will be hosting a Rain Gutter Regatta and providing ice cream treats! Come help us celebrate an amazing & memorable school year! Paw Paw Elementary Parking Lots 612 North Street Paw Paw, MI 49079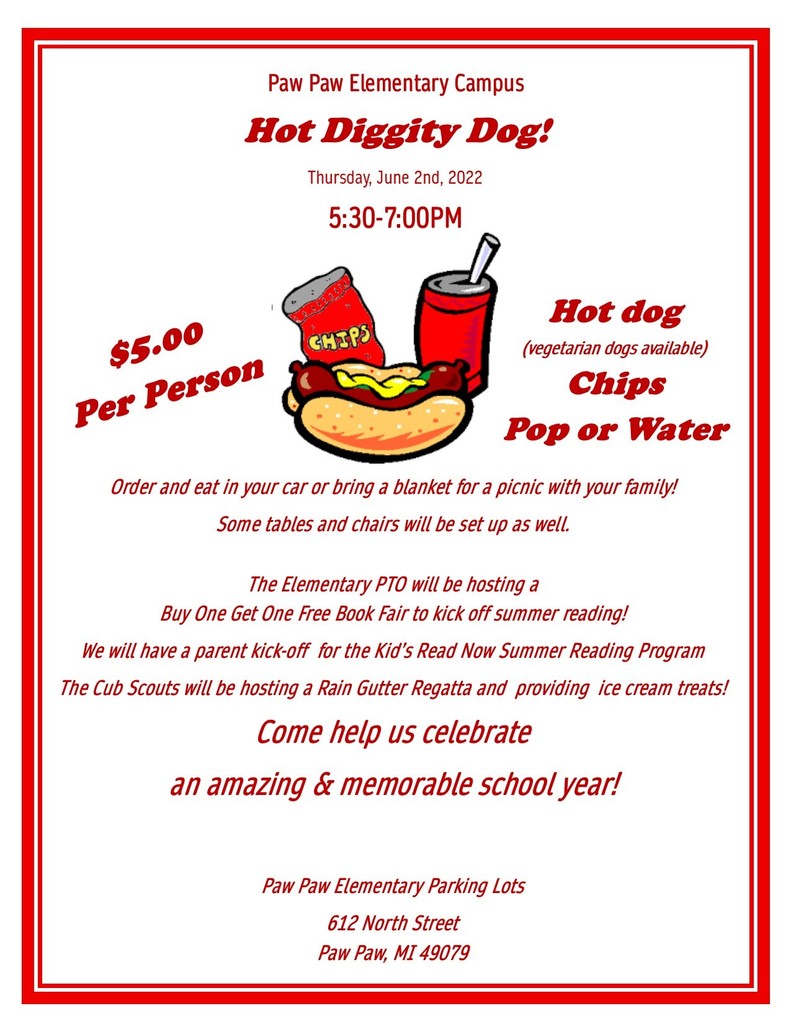 Join us Thursday night to celebrate another fantastic school year with a picnic, music, treats, and books!

Bronson Health is conducting a survey to help identify the most important needs and issues affecting the health of people who live and work in Van Buren County. They would like to hear from you! Please take this Community Health Needs Survey. The survey is offered in both English and Spanish and will stay open through June 11. Your feedback is important!
https://bit.ly/3MrD494