Mrs. Shugg's class is having Holiday fun!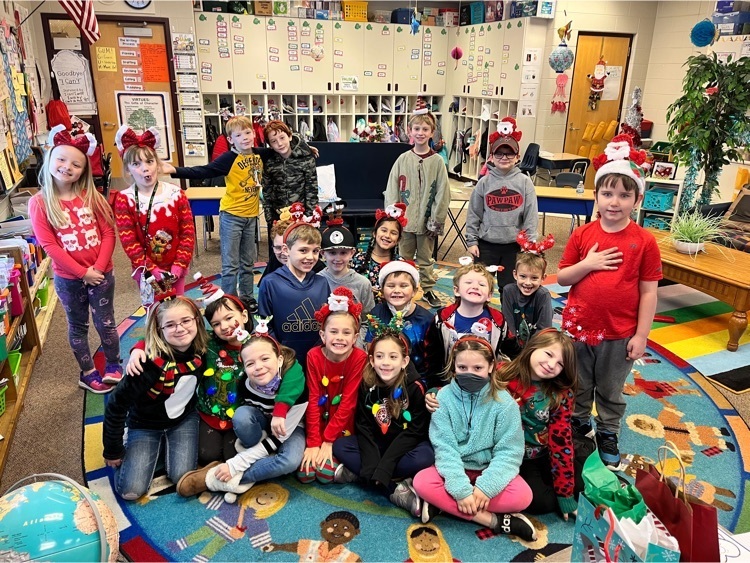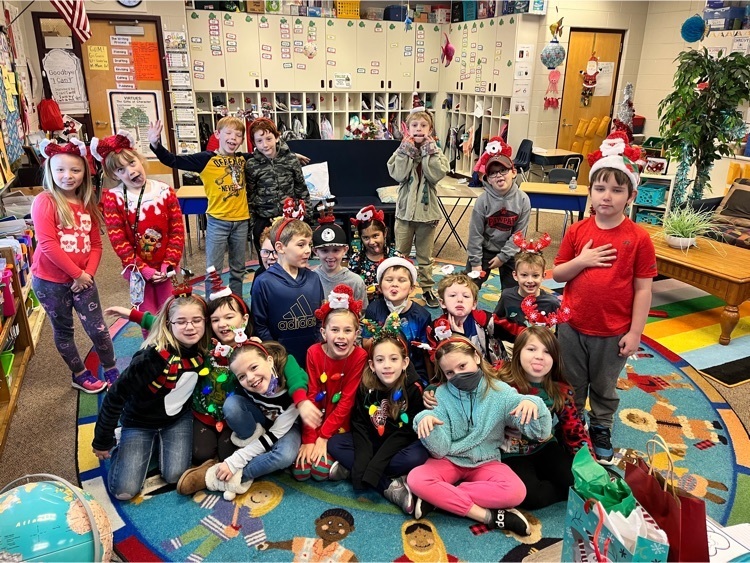 Your Board of Education wants you to know about the great things they see happening in and around Paw Paw Public Schools! #pawpawpride
Due to unforseen circumstances, the Frog bus will be unable to transport students to school on Thursday, December 16th. We are sorry for the inconvenience.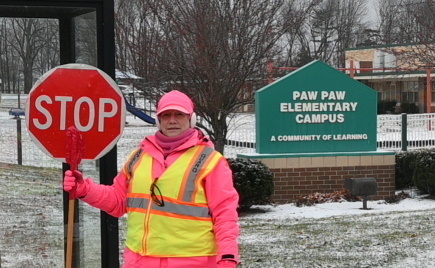 Sorry for the late notice due to unforeseen circumstances our elementary frog run will be cancelled this afternoon.
Here is the calendar for Holiday Spirit Week. The students have been impressive so far this week. We are all looking forward to tomorrow's Spirit of the Season day!
Mrs. Remillard started a writing competition last week and the prize was this awesome Paw Paw hoodie. Congratulations to Mrs. Shugg's 2nd grade student, who wrote about what being kind means to him.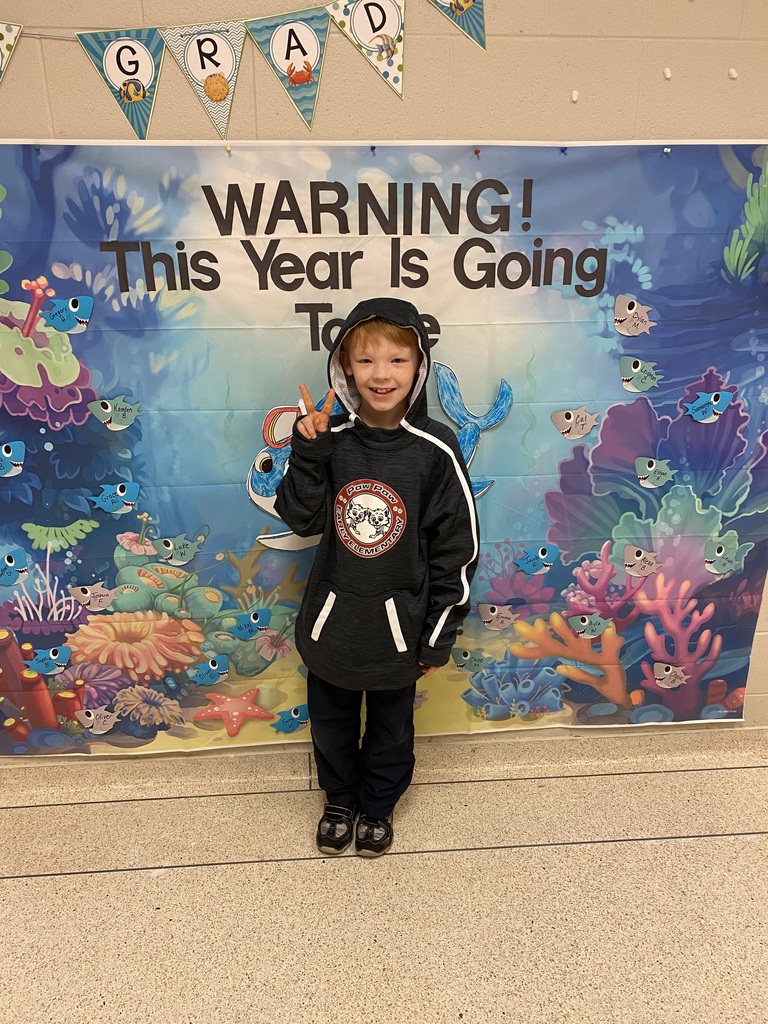 Due to the driver shortage, the following buses will be unable to transport students on the upcoming days: Wednesday 12/15- MONKEY AM (Monkey bus will transport students home), and DOG PM (Dog bus will transport students to school) Thursday 12/16 - MONKEY
Today is National Gingerbread House Day! Every year during the holiday season a few of our Early Elementary kindergarten teachers have their classes make gingerbread houses. These are pictures of Mrs. Dalton's classroom Friday festivities!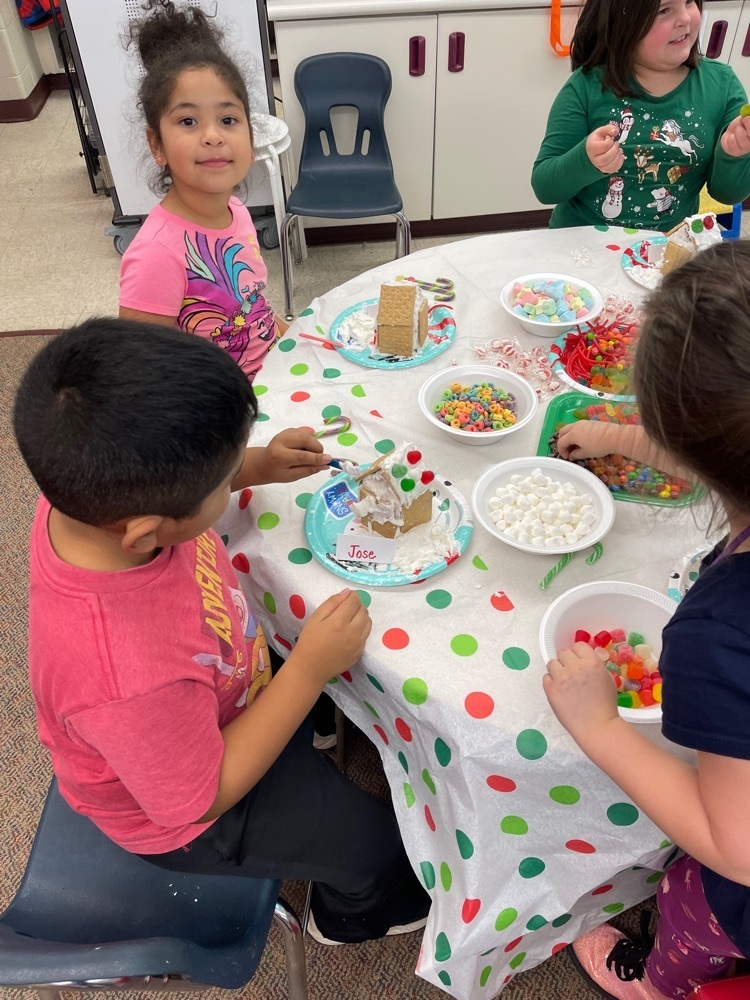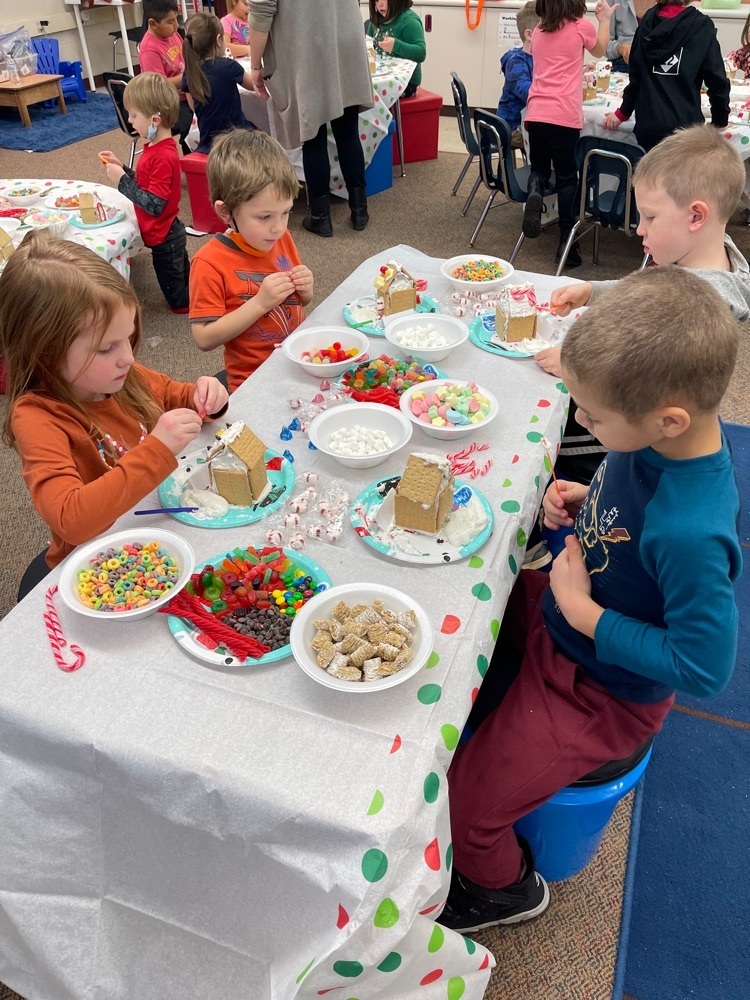 Due to the driver shortage, the following buses will be unable to transport students on the upcoming days: Monday 12/13 - DINO Tuesday 12/14 - DINO, and BUNNY We apologize for the inconvenience and appreciate your patience and understanding.
Thank you so much to our parent volunteers for helping out at our Lending Library. The students really love coming each week to choose new books to take home for the week to read with their families!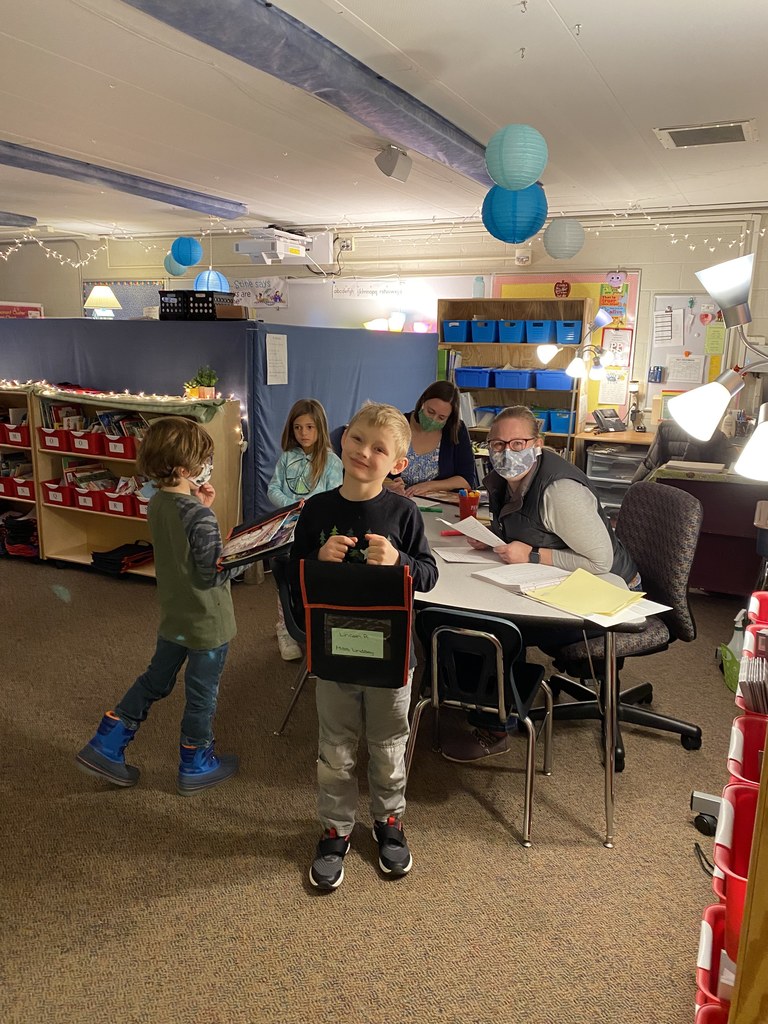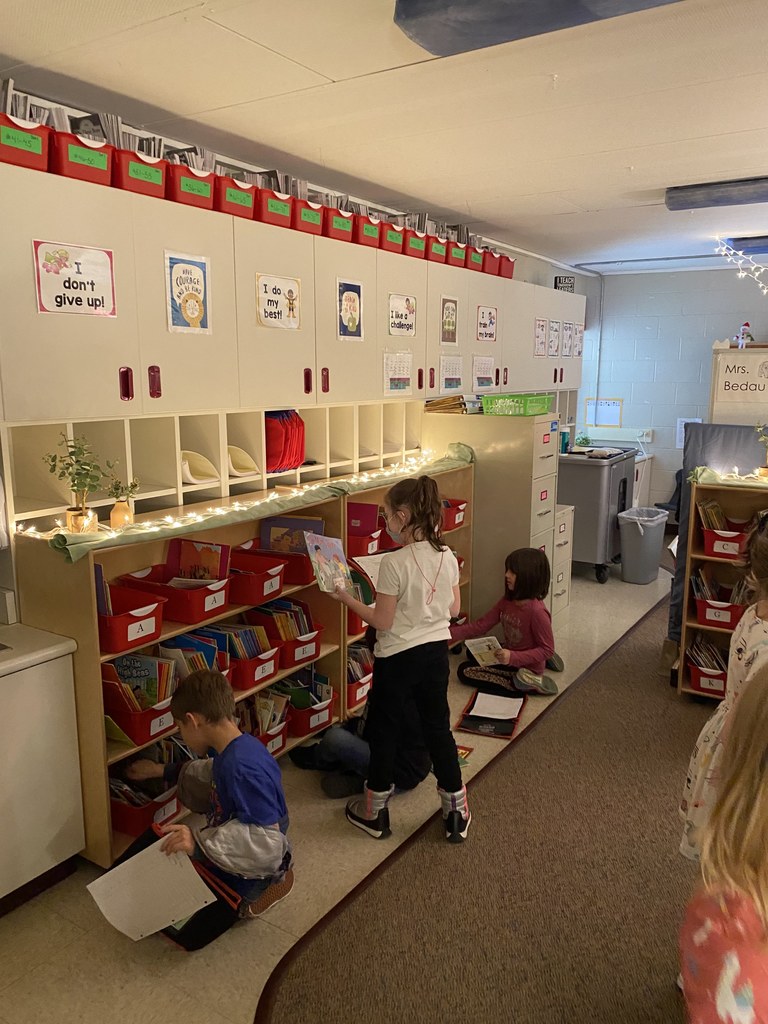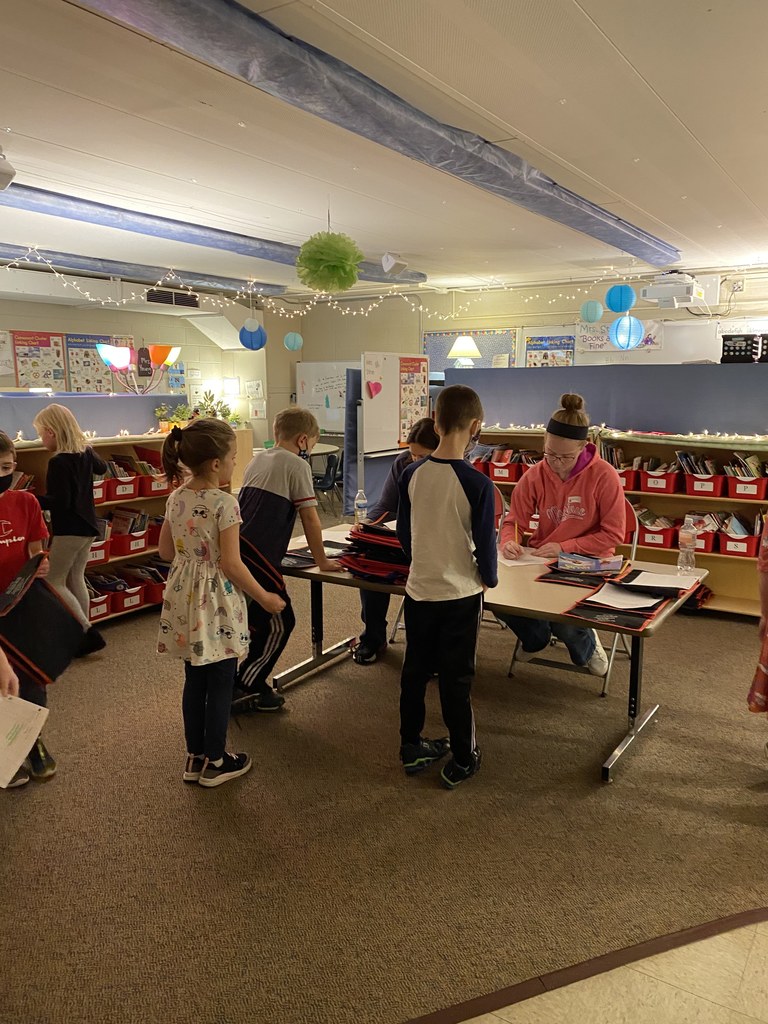 Mrs. Goldberg and her team are hard at work chopping fresh vegetables for our lunch today! They are serving Ratatouille and meatballs to our students today. Thank you for your hard work ladies!!!
The Early Elementary now has a WatchDOG sign-up for our volunteers! It is fast, easy and shows all available dates. Simply, choose your date by checking the box and scrolling to the bottom to submit your request. You will then receive an email confirmation that will give you the option to save the date to your calendar and you are also able to cancel/reschedule through the same email. The link for signing up is:
https://www.schoolbookings.net/code/b3rgw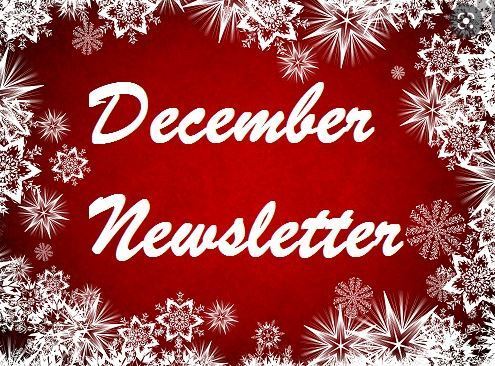 Mr. Westfall volunteered as a WatchDOG last Friday. He is the parent of Mrs. Dalton's kindergarten student. Thank you for helping us on a very busy day. We appreciate your time!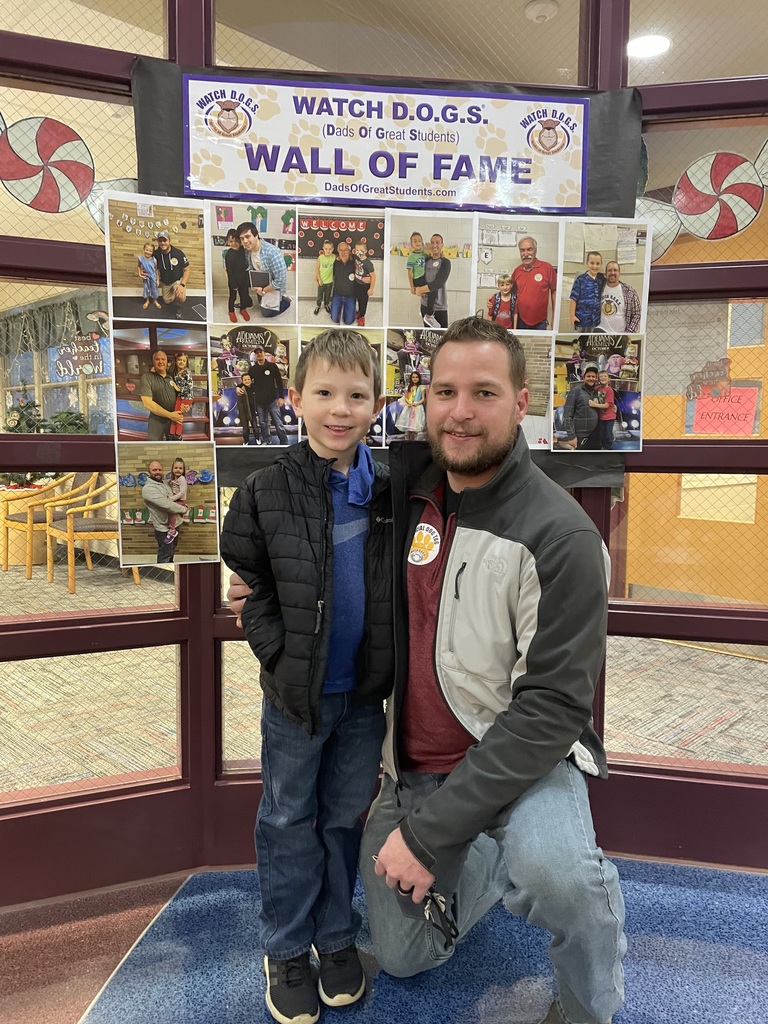 The ties that bind Paw Paw are strong! We're in awe at everyday heroes like Tracy Markillie, hardlines team lead at Walmart Supercenter, who show up with a cartful of binders to generously donate to PPHS. Thank you, Walmart of Paw Paw! #pawpawproud #walmart
Due to the driver shortage, the EAGLE bus will be unable to transport students home Friday, December 3rd. We apologize for the inconvenience.
Yesterday we had a guest Principal for the day! Landon is a kindergarten student in Mrs. VanDenBoom's class. He was the top prize winner during the Elementary PTO's Prowl event.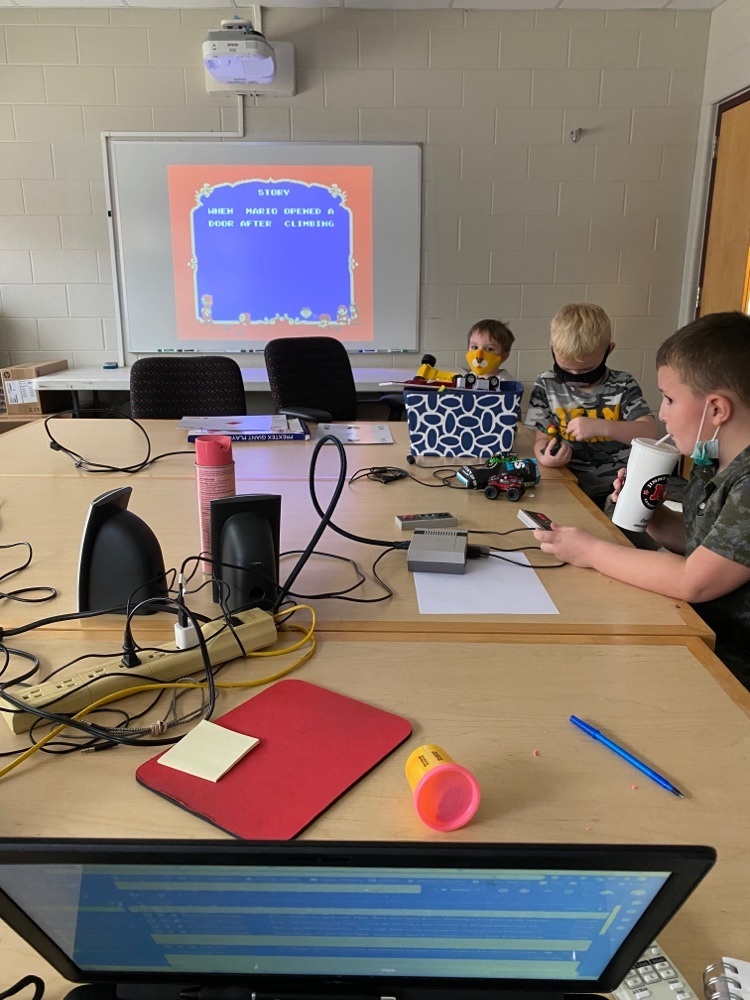 Mrs. Doyle would like to thank everyone who gave donations to the winter closet. If your child is in need please email her directly and she will take your child to pick out what they need.
deborah.doyle@ppps.org