Aspire Academy yearbooks are on pre-sale. If you are interested, please reach out to Mrs. Chandler at
sarah.chandler@ppps.org
with "Yearbook 22-23" in the memo line to place your order. Yearbooks will be $15. Pre-sale will end March 1st. Availability after pre-sale will be very limited.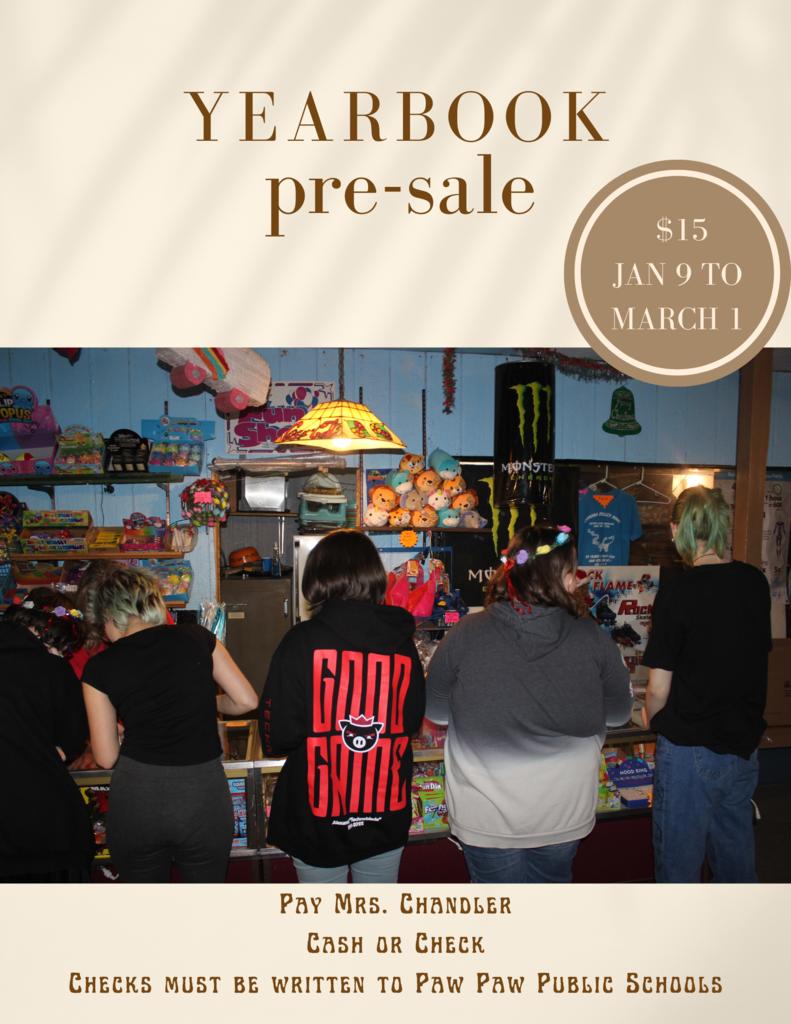 Way to go 7th and 8th grade THRIVE students! Mrs. Parmley reports that everyone made their Meets last week and that conversations regarding classwork have been fantastic. Keep up the great work!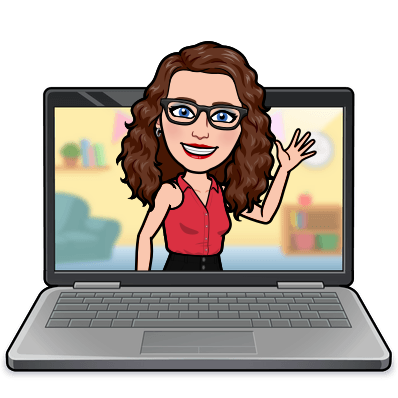 Paw Paw area senior citizens are invited to join us for tomorrow's Senior Citizens' Luncheon at Paw Paw High School! The Vision of Paw Paw Public Schools is to be united with our community to build success, and this is just one way to give back to our senior citizens who support our community in so many ways. #community #buildtogetherpawpaw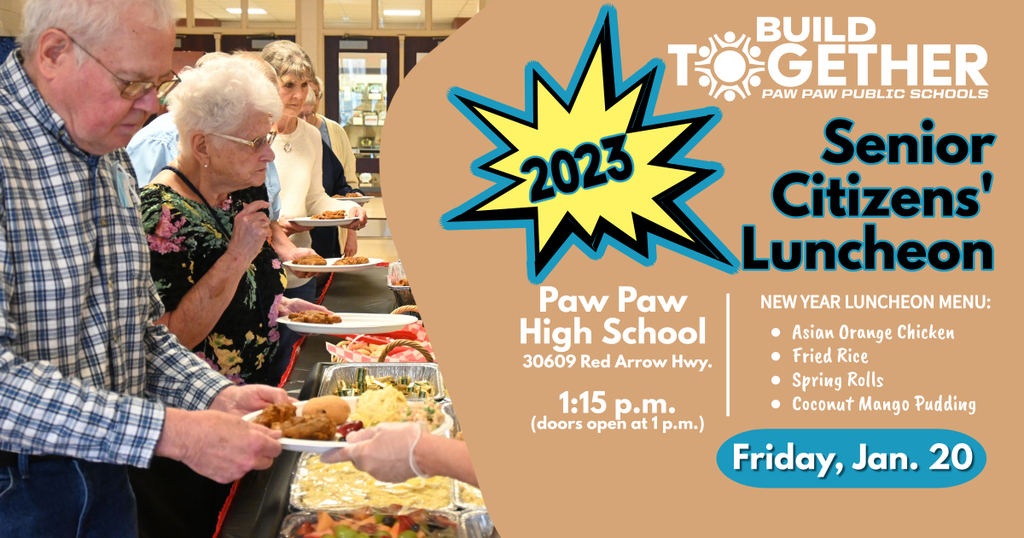 The rough draft of the 22-23 yearbook is complete! Yearbook students have been practicing how to provide constructive criticism. Now they practice on themselves and their classmates. Each student is given 5 post-its that they have to turn in at the end of class with changes that can be made to improve the yearbook before it goes to publishing. The yearbook class will do this at least 2 more times as they are editing and rearranging photos, headings, and copy.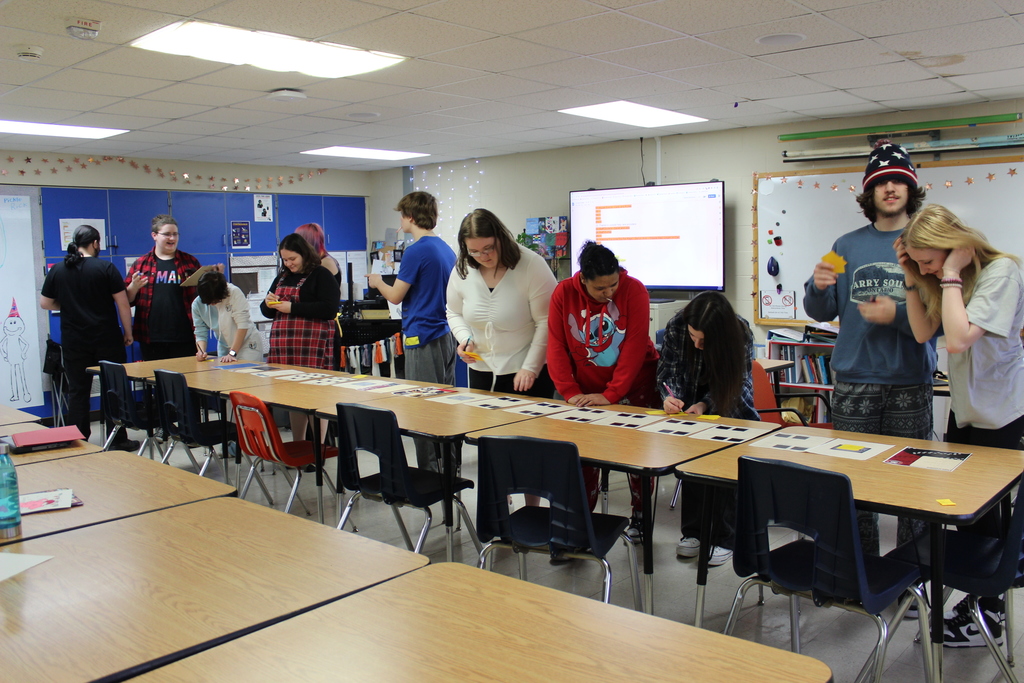 "The function of education is to teach one to think intensively and to think critically. Intelligence plus character - that is the goal of true education." Dr. Martin Luther King, Jr. #MLK #Integrity #BuildTogetherPawPaw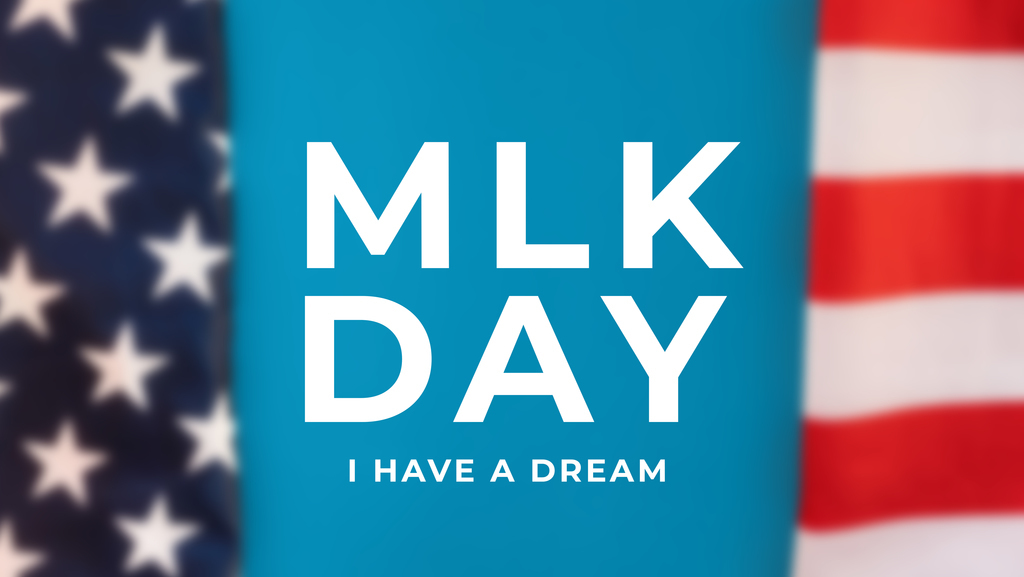 Wishing all our students, their families, and our staff a wonderful Winter Break! We had a wonderful day yesterday building community within our program. Mr. Reo even stopped by and helped the office staff hide an elf for our teachers to find. Stay warm everyone. We look forward to starting the new year with you on January 9th!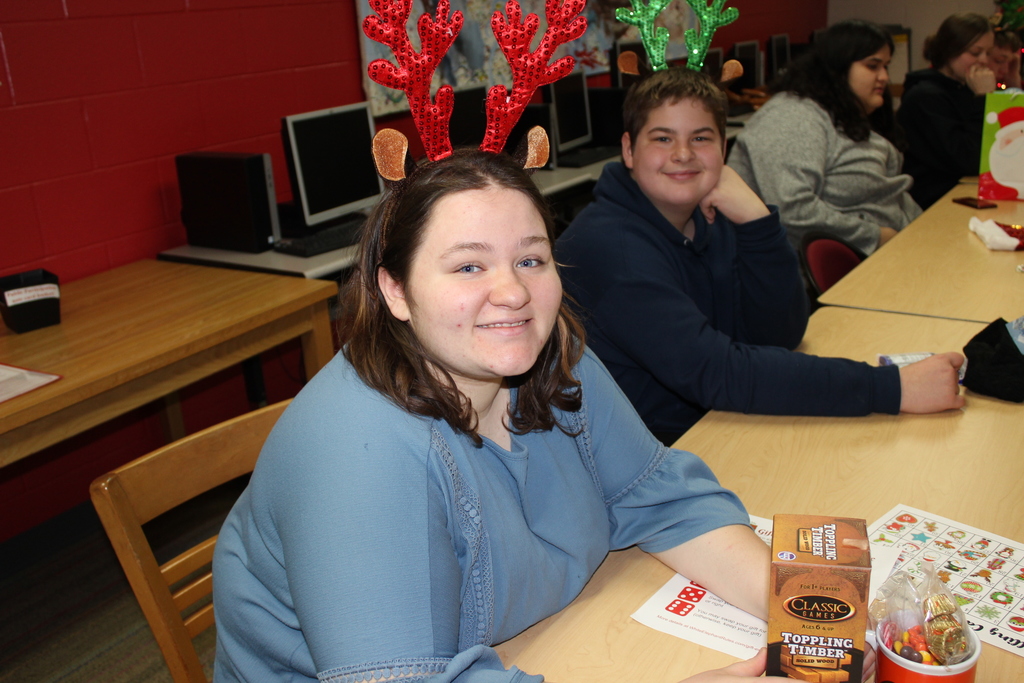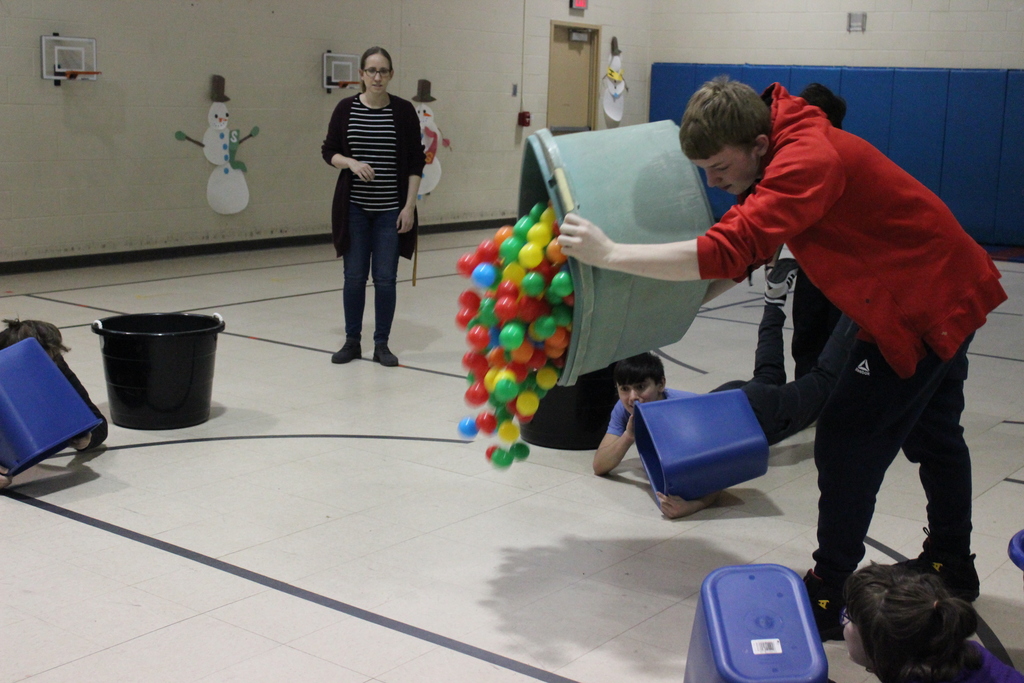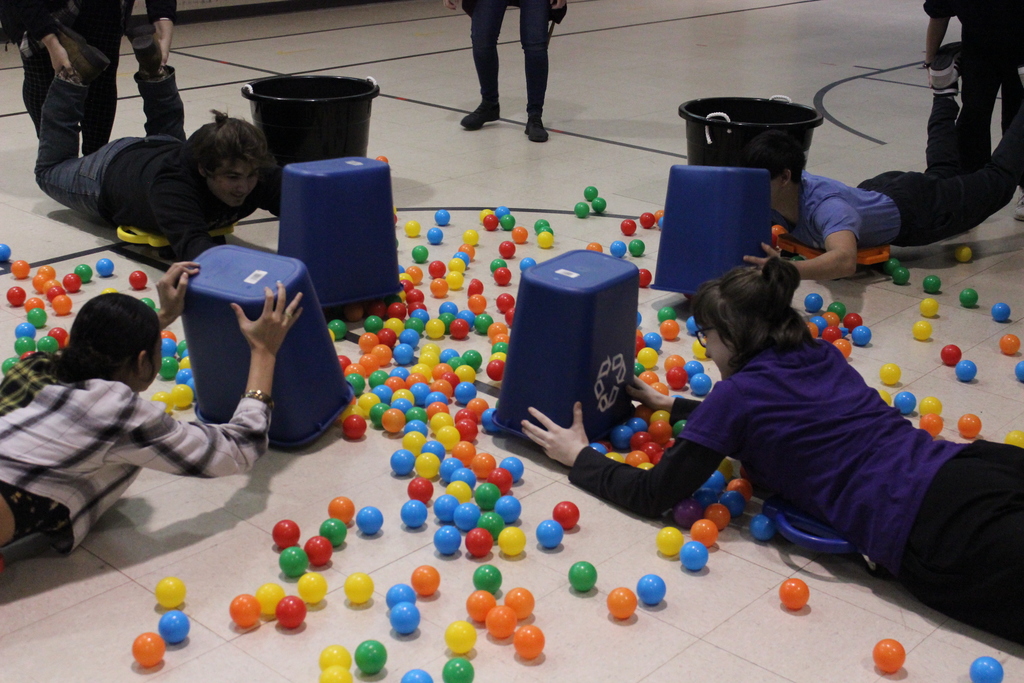 Paw Paw Schools will be closed tomorrow, Friday December 23rd. Also, due to forecasted heavier snow and increasing wind speeds later this evening, all after school and evening activities are canceled for today.

The end of a scientific research project! Students studied pesticides and their impact on aphids with Ms. Genung recently. These posters show their findings and look at the impact generationally on the aphids.

Your Board of Education wants you to know about the great things they see happening in and around Paw Paw Public Schools! #buildtogetherpawpaw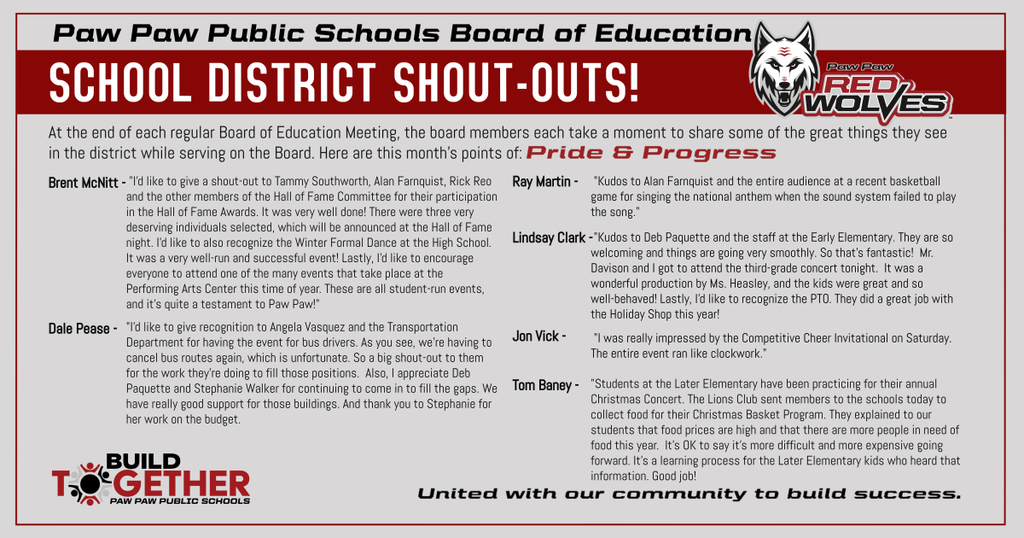 A *giant* thank you to Paw Paw District Library and Ms. Kayla for providing the materials and guiding Aspire Academy students through creating gingerbread houses on Friday, December 16. Students were able to spend some time this afternoon creating and decorating the houses as a reward for having all their work in and passing all their classes. Mrs. Congdon and Mrs. Chandler are looking forward to partnering with Ms. Kayla in the future to update the library at Aspire and bringing more materials to our students for Free Reading on Fridays.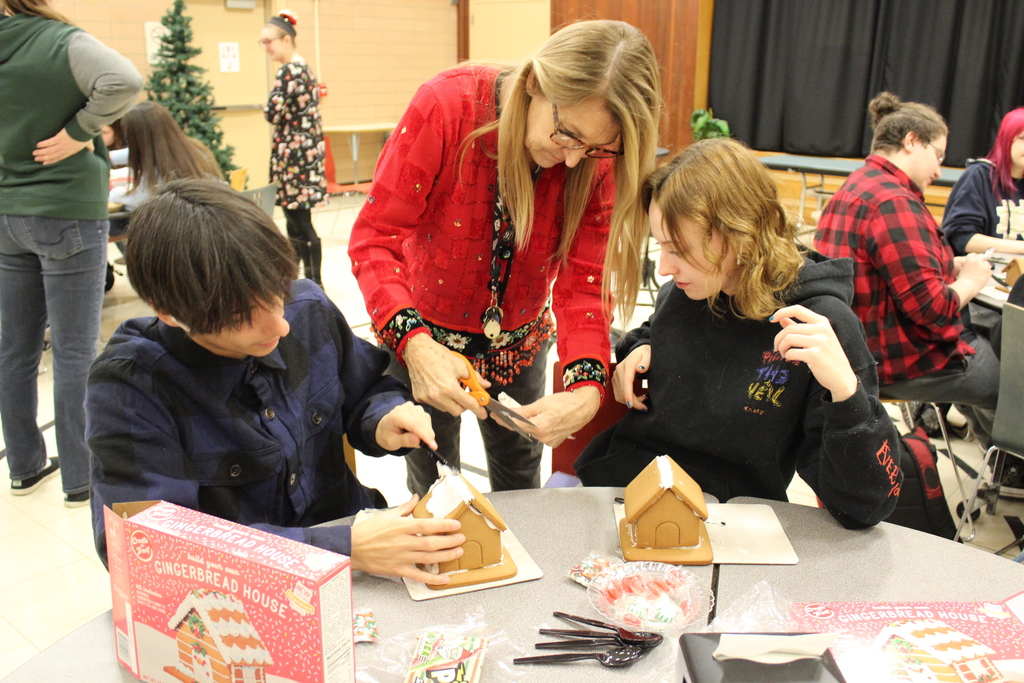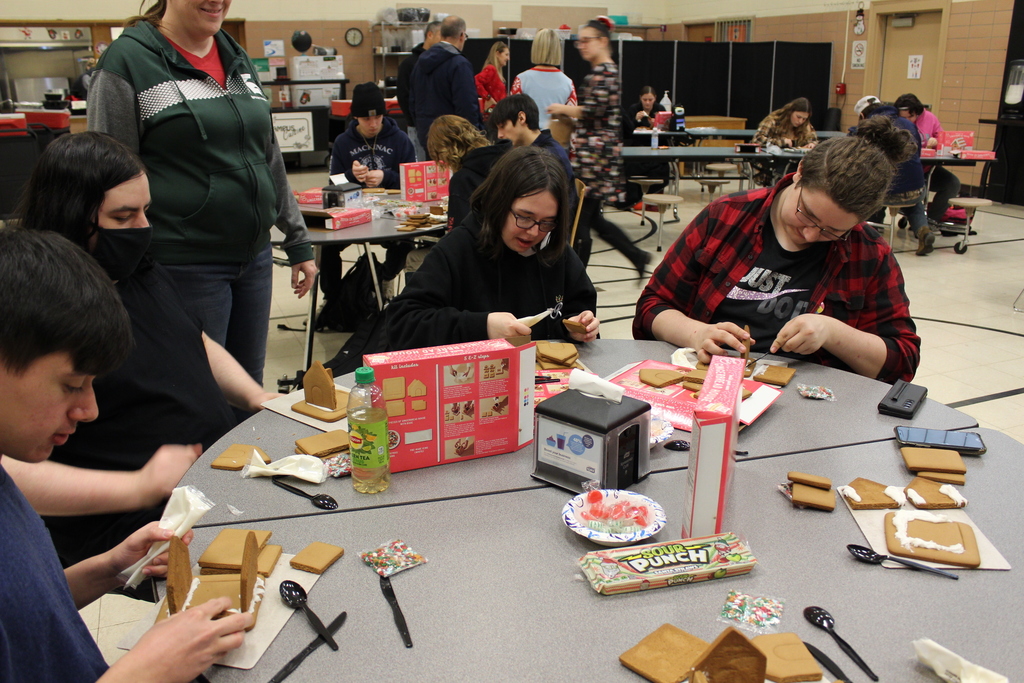 All local senior citizens are welcome to join us for tomorrow's "Holiday Happiness Luncheon" at Paw Paw High School! This complimentary luncheon is a way for students to connect with the community and give back to our senior citizens who have served in so many ways. Please park on the west or south side the High School. Doors will open at 1 p.m. #community #buildtogetherpawpaw

At yesterday's "Shop with a Cop" event at Paw Paw Later Elementary, Superintendent Rick Reo shared a special moment with "Santa Claus" and his "Elves!" Santa's elves - also known as the secretarial superstars - have been hard at work around the district decorating for the holidays. Stay tuned for more . . . #shenanigans #holidayspirit #tistheseason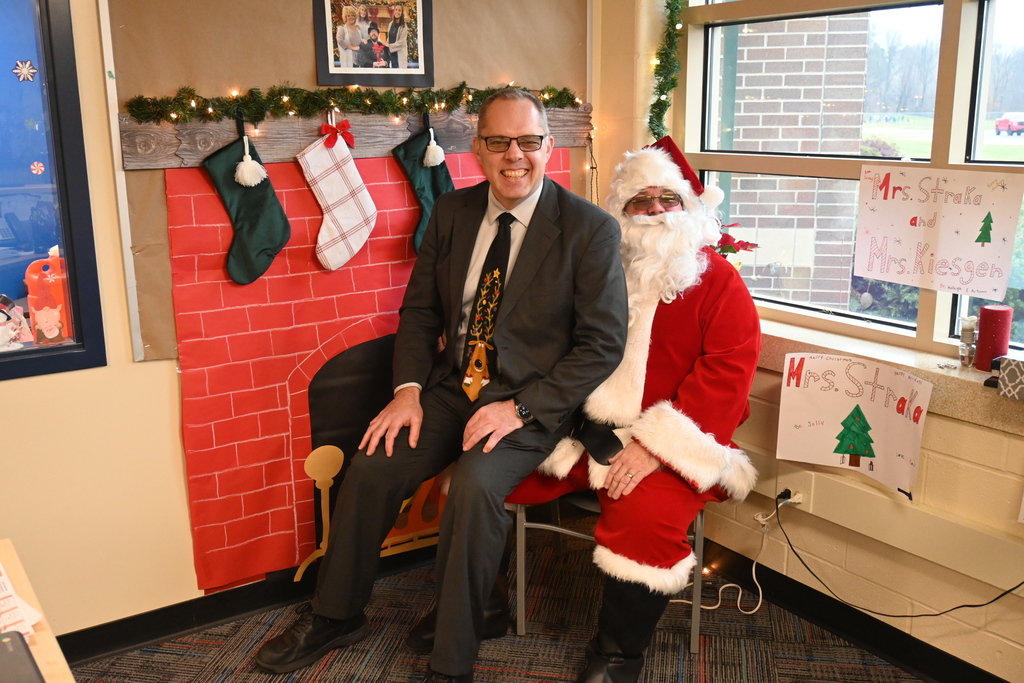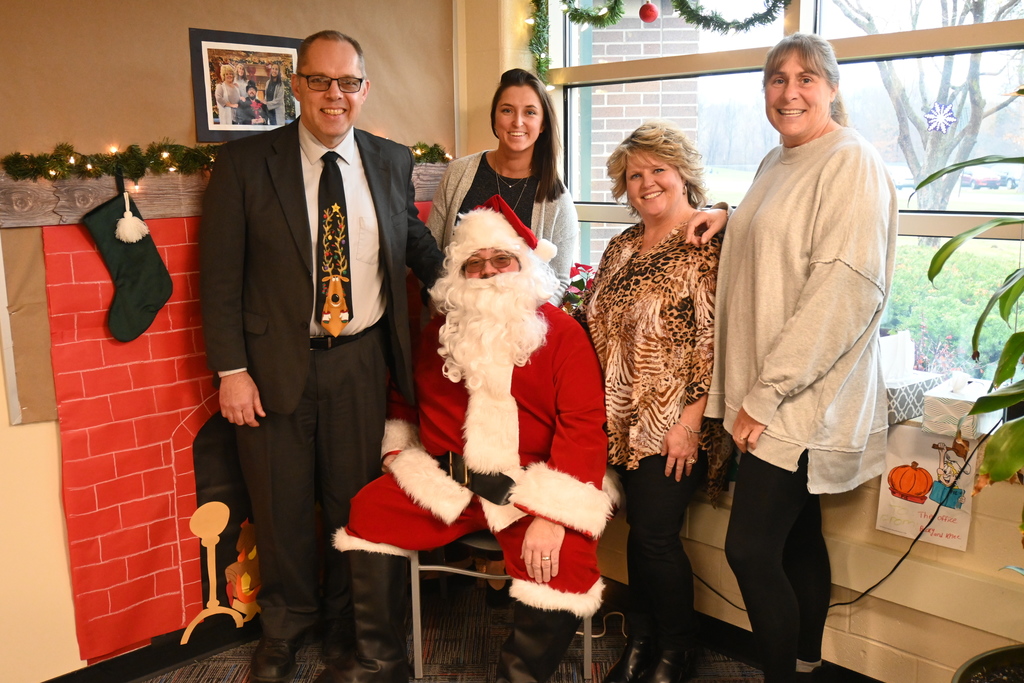 At Paw Paw Public Schools, over 80 students in Young 5's through 5th Grade are enrolled in the Before and After School Enrichment (BASE) Program. As the Director of the BASE program, Ms. Lacey Jackson and her team are committed to providing quality care in a safe and fun environment! To learn more, please contact:
lacey.jackson@ppps.org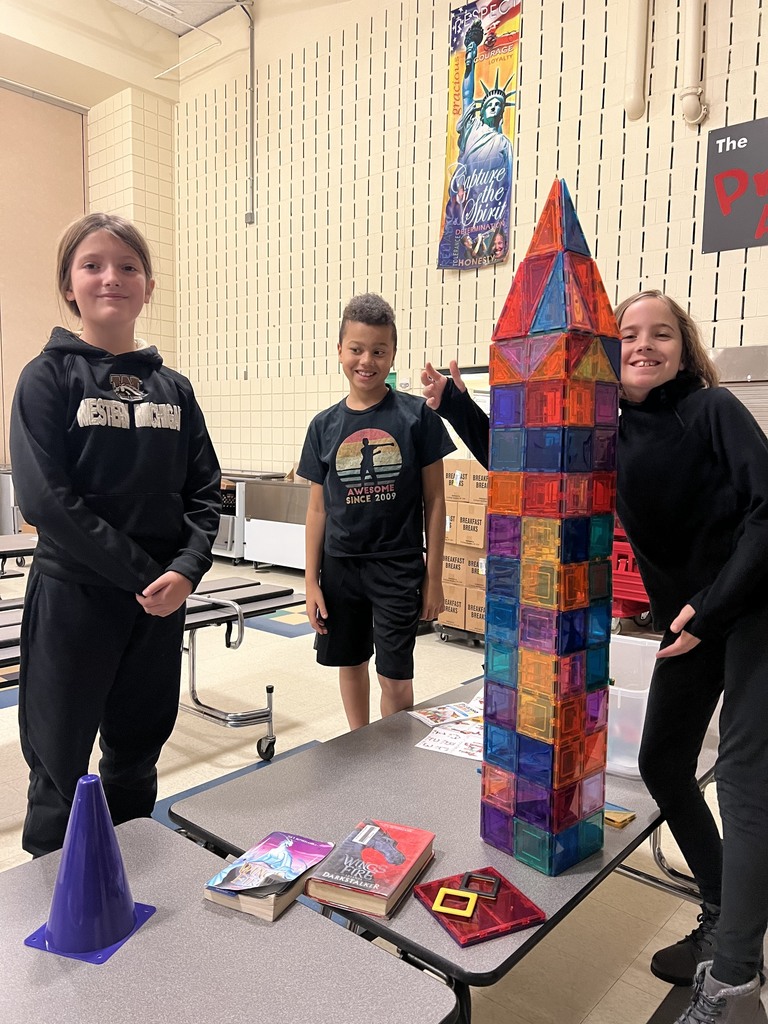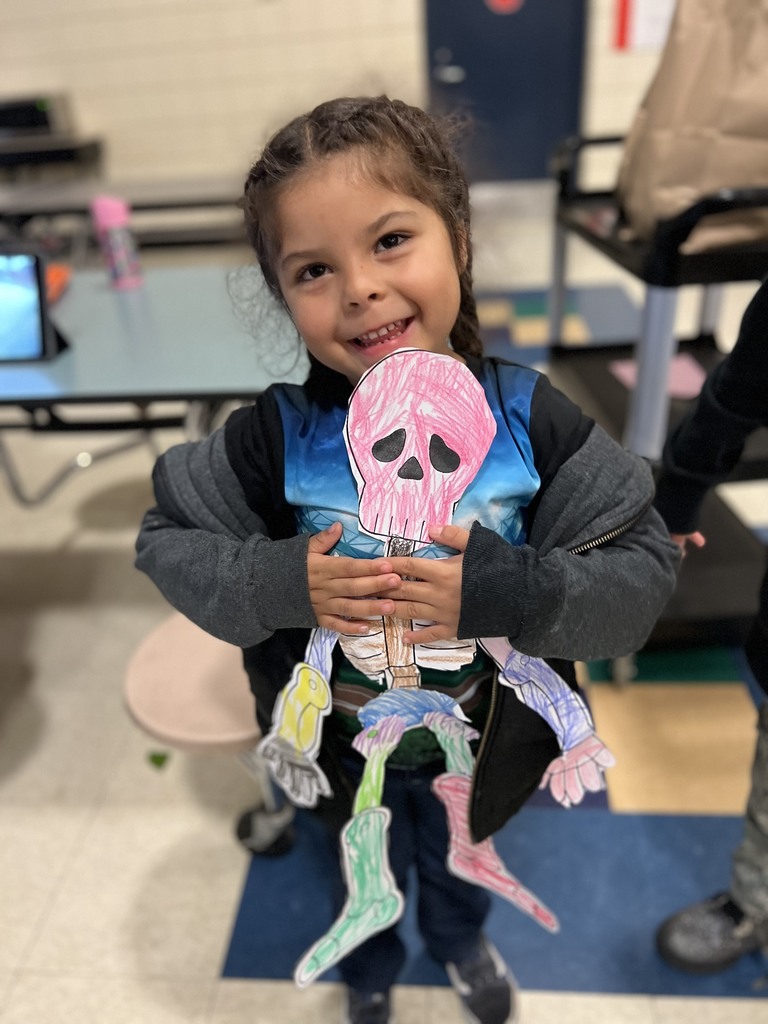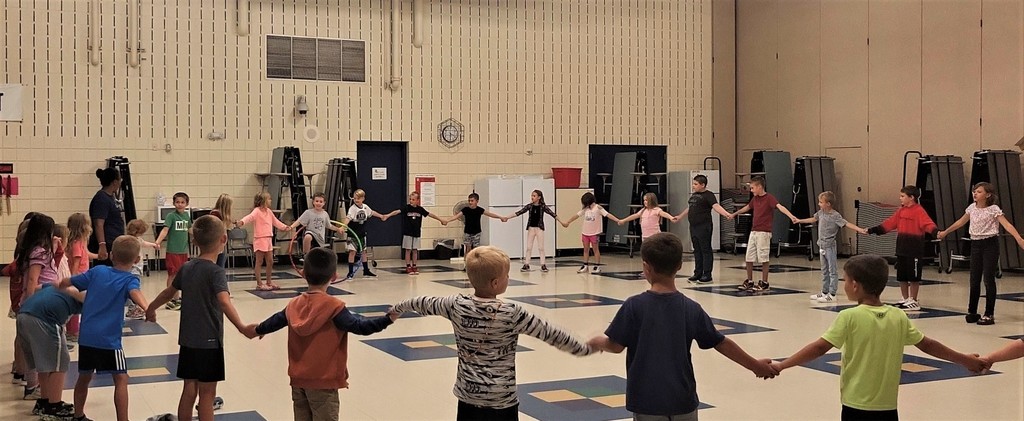 The next PPPS Parent Chat will take place on December 1, from 6-7 PM on Zoom. The topic is Helping Your Child Read for Success: Strategies, Services, & Supports. Hear from PPPS educators and reading specialists and staff from the Paw Paw District Library and learn about how to support students towards more and better success in reading, resources available to help at school and home, and strategies that work. More information and the zoom link for the program is available at PPPS.ORG, and all participants are eligible to win a $25 VISA gift card.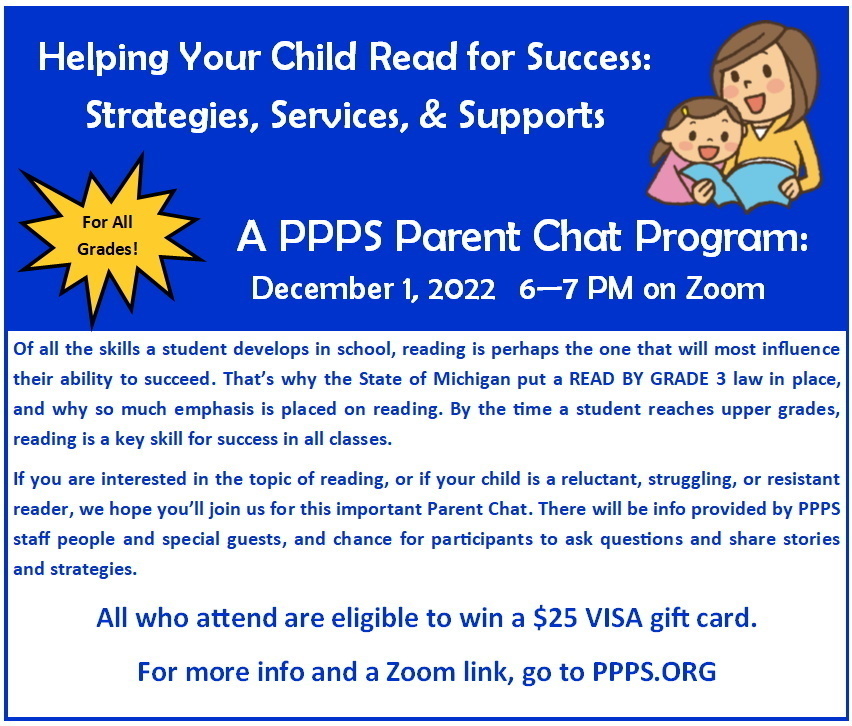 If you're looking for a rewarding and flexible career, then be sure to attend our upcoming Bus Driver Recruitment Event on Thursday, December 8, 2022, at Paw Paw High School! Hosted by PPPS and Hoekstra Transportation, you're invited to enjoy pizza, test drive a bus, register for a gift card to Black Rock Restaurant, and more. #WeNeedDrivers

All morning elementary bus routes are running 10-15 late.

Your Board of Education wants you to know about the great things they see happening in and around Paw Paw Public Schools! #buildtogetherpawpaw
Good Morning Paw Paw families. Paw Paw Schools will be closed today, Friday, November 18, due to hazardous road conditions. The senior citizens luncheon for today is canceled.

Please be aware that the Elephant bus is running late today for both High School and Elementary routes. Thank you for your patience!

November 15 Deadline to Claim Your Child Tax Credit! Families with no income or low income could get at least $3,000 per child with the Child Tax Credit, plus $1,400 with the third stimulus payment - even if they have never filed taxes before (and if they have not yet already filed taxes this year). It is estimated that at least 65,000 children in Michigan could miss out on this money if their parent/guardian has not yet filed. There is an easy form for people to file on their mobile devices in 15 minutes or less in English or Spanish. People have until November 15 to sign up this year at Get CTC. Outreach materials are available in 11 languages, including flyers, template emails, texts, and robo calls. Families can be directed tohttps://
www.getctc.org/en
to sign up. Se habla espanol.