At Paw Paw Public Schools, over 80 students in Young 5's through 5th Grade are enrolled in the Before and After School Enrichment (BASE) Program. As the Director of the BASE program, Ms. Lacey Jackson and her team are committed to providing quality care in a safe and fun environment! To learn more, please contact:
lacey.jackson@ppps.org

The next PPPS Parent Chat will take place on December 1, from 6-7 PM on Zoom. The topic is Helping Your Child Read for Success: Strategies, Services, & Supports. Hear from PPPS educators and reading specialists and staff from the Paw Paw District Library and learn about how to support students towards more and better success in reading, resources available to help at school and home, and strategies that work. More information and the zoom link for the program is available at PPPS.ORG, and all participants are eligible to win a $25 VISA gift card.

If you're looking for a rewarding and flexible career, then be sure to attend our upcoming Bus Driver Recruitment Event on Thursday, December 8, 2022, at Paw Paw High School! Hosted by PPPS and Hoekstra Transportation, you're invited to enjoy pizza, test drive a bus, register for a gift card to Black Rock Restaurant, and more. #WeNeedDrivers

All morning elementary bus routes are running 10-15 late.

Your Board of Education wants you to know about the great things they see happening in and around Paw Paw Public Schools! #buildtogetherpawpaw
Good Morning Paw Paw families. Paw Paw Schools will be closed today, Friday, November 18, due to hazardous road conditions. The senior citizens luncheon for today is canceled.

Please be aware that the Elephant bus is running late today for both High School and Elementary routes. Thank you for your patience!

November 15 Deadline to Claim Your Child Tax Credit! Families with no income or low income could get at least $3,000 per child with the Child Tax Credit, plus $1,400 with the third stimulus payment - even if they have never filed taxes before (and if they have not yet already filed taxes this year). It is estimated that at least 65,000 children in Michigan could miss out on this money if their parent/guardian has not yet filed. There is an easy form for people to file on their mobile devices in 15 minutes or less in English or Spanish. People have until November 15 to sign up this year at Get CTC. Outreach materials are available in 11 languages, including flyers, template emails, texts, and robo calls. Families can be directed tohttps://
www.getctc.org/en
to sign up. Se habla espanol.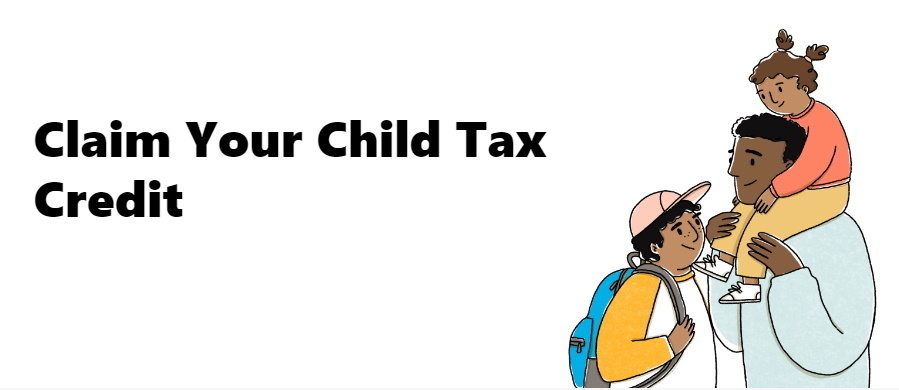 All Paw Paw area senior citizens are welcome to join us next Friday, November 18 for a special "Give Thanks Luncheon" hosted by Paw Paw Public Schools! Guests are asked to park and enter on the west side of Paw Paw High School by the tennis courts or on the south side near the Performing Arts Center. #Community

Aspire students are still talking about their Halloween fun from yesterday! High school students helped students make monster headbands, decorate personalized pumpkins, and play Simon Says, Witch Basketball, Pumpkin Ring Toss, Match the Eyeballs, and Toss the Ball in the Ghost.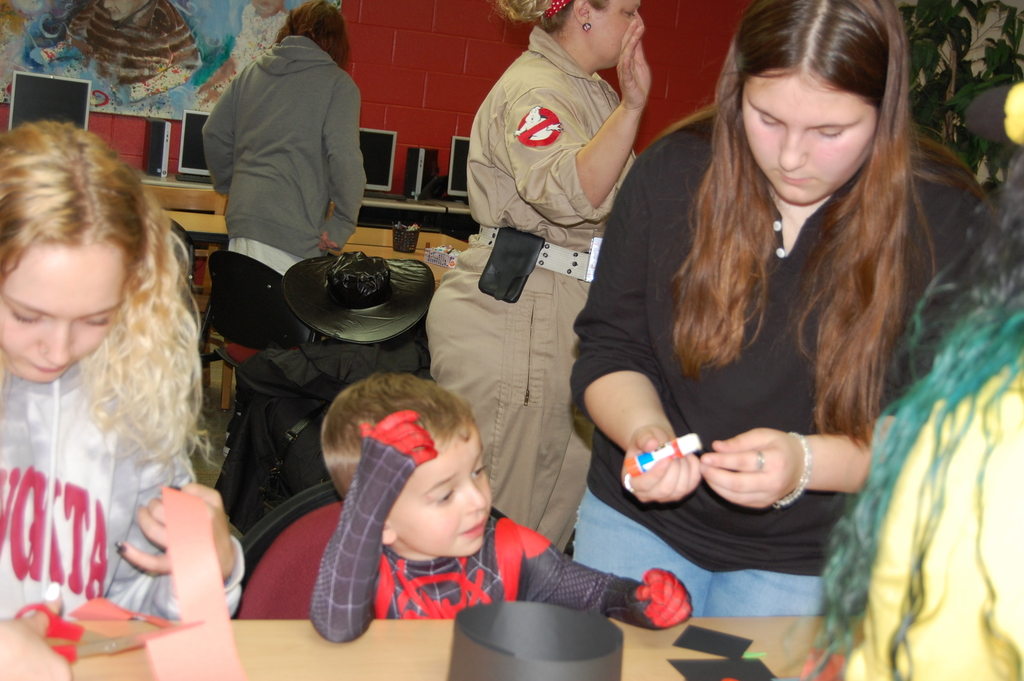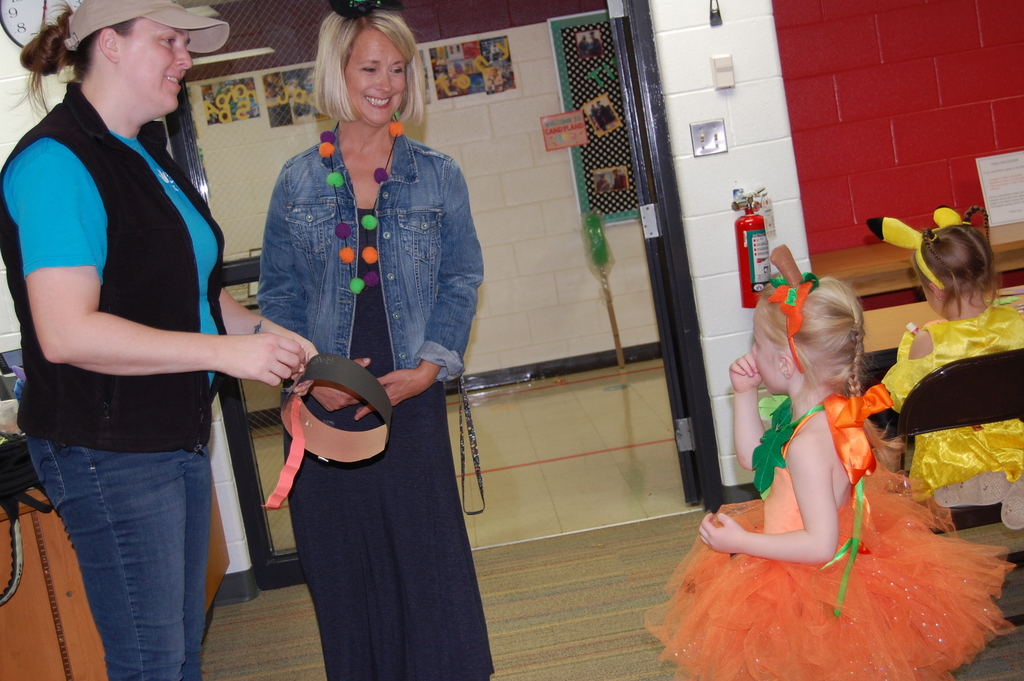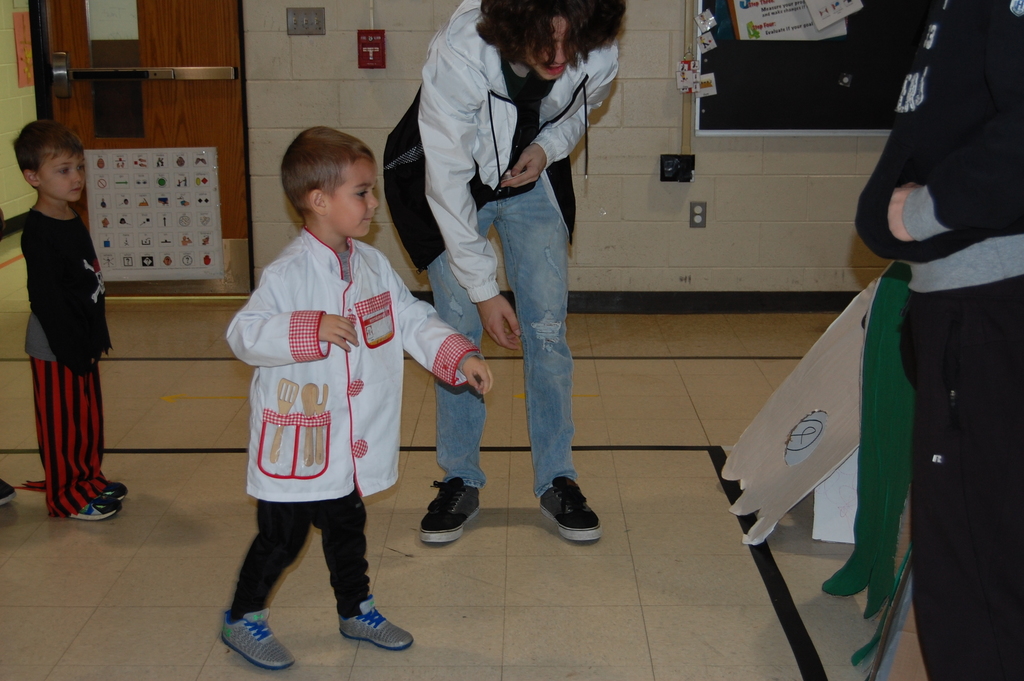 Aspire Students spent their morning playing with the younger students in the Cedar Street Campus building! High school students decorated the hallway for Trick or Treating, organized crafts, and ran several games for the preschool classes. Everyone had a great time seeing all the costumes and taking time to build community across the different grade levels!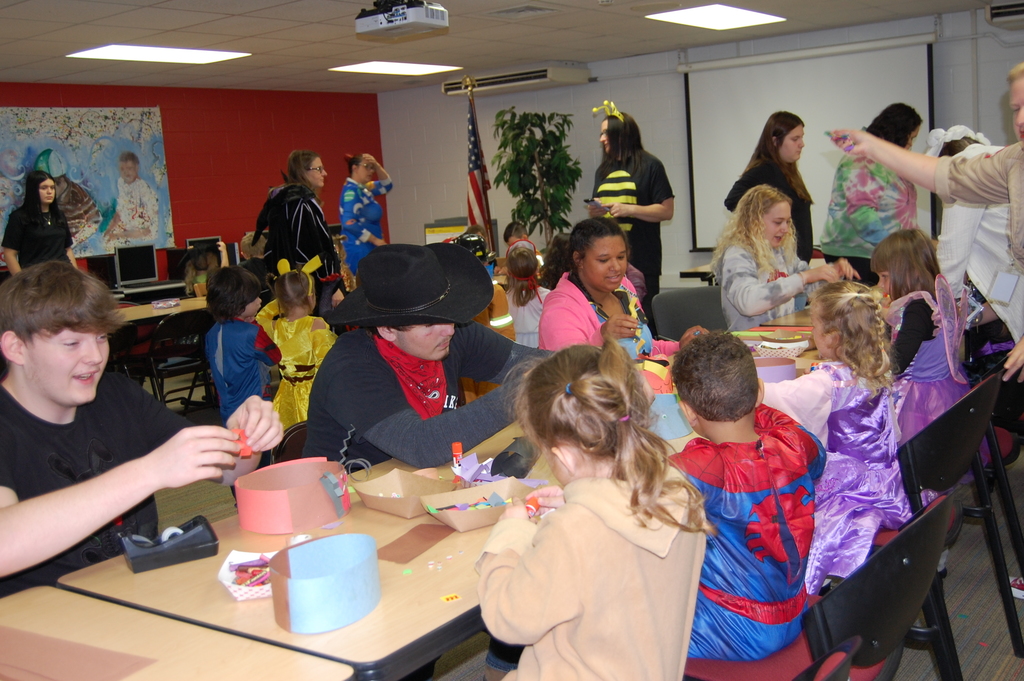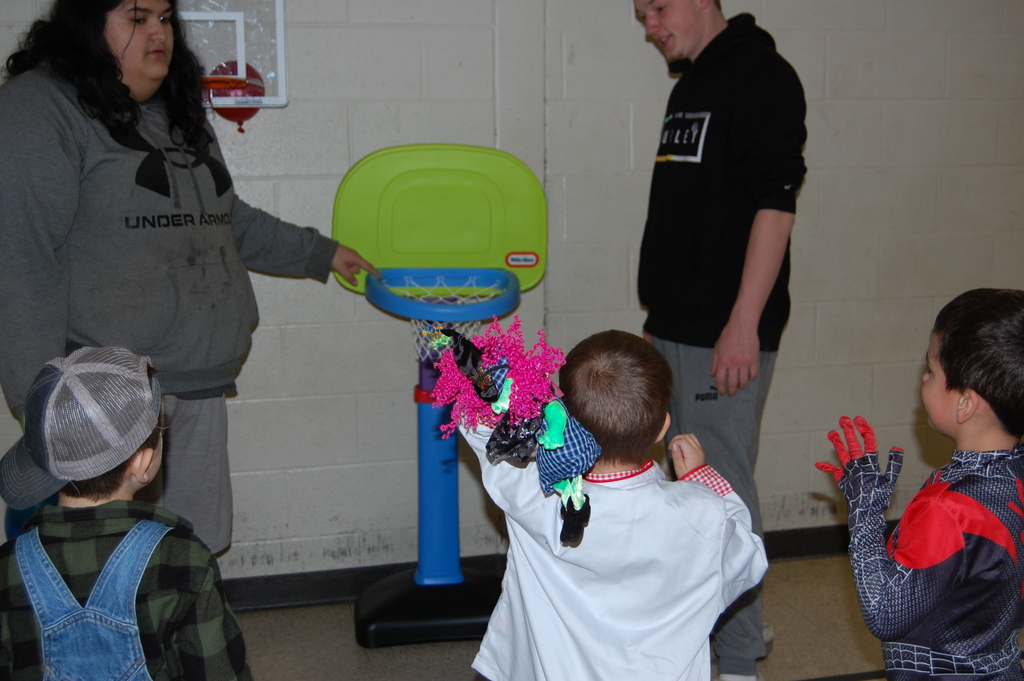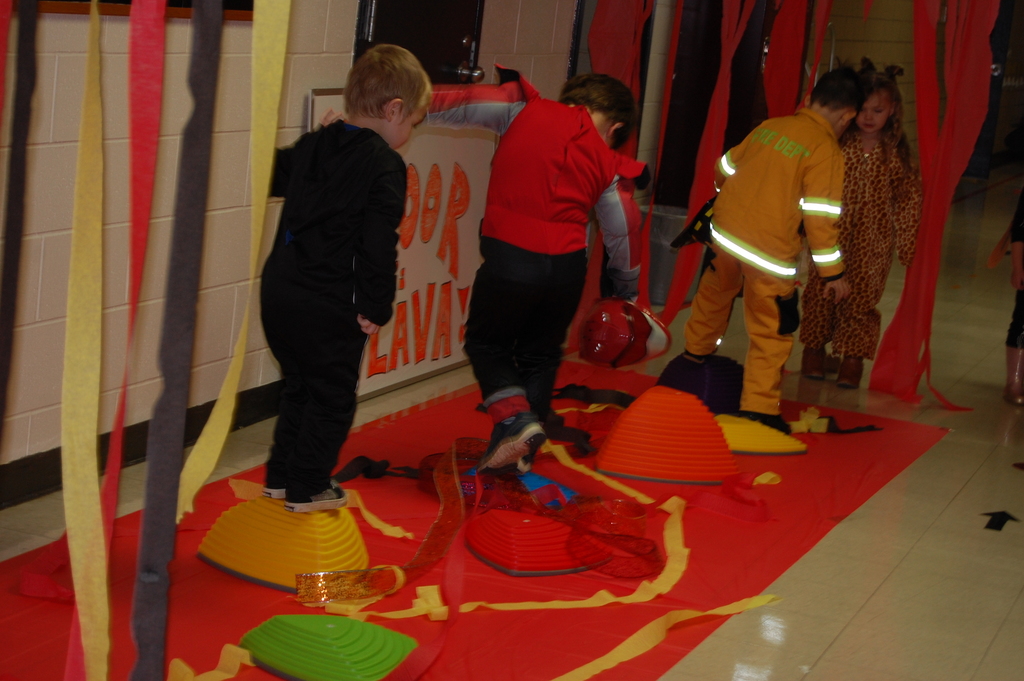 Important Announcement: The yellow flashing lights on the speed limit signs near the Paw Paw High School entrance are currently not working properly. The PPPS Maintenance Department is aware of this issue, and they are working to have it resolved by Thursday, at the latest. Please exercise caution in this area, and thank you for your patience.

ELA juniors and seniors wrapped up their Edgar Allan Poe readings with recreating scenes from their favorite pieces. Pictured are two of the favorites: the scene from "The Tell-Tale Heart" when the narrator confesses, and the scene from "The Fall of the House of Usher" where the sister comes back before the house falls.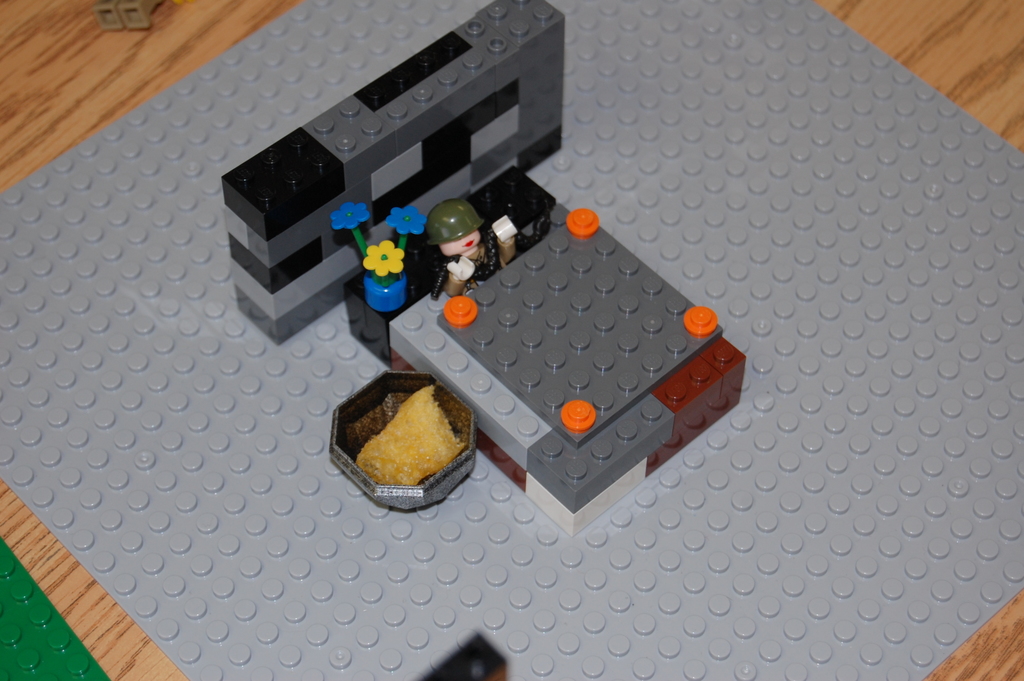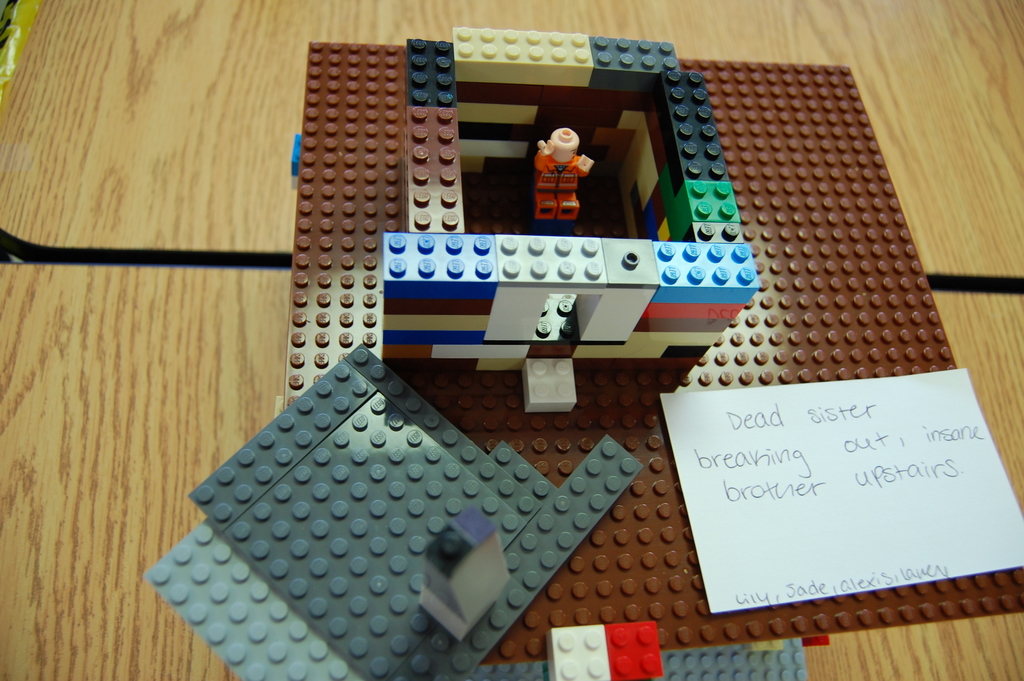 Soaking up the last few days of beautiful weather! Aspire Academy students enjoy a daily 'brain break' between 4th and 5th hours. Teachers use the time to connect with students. Both teachers and students enjoy being outside and stretching before the last class of the day. Students from the Journalism class use this time to practice their photography skills.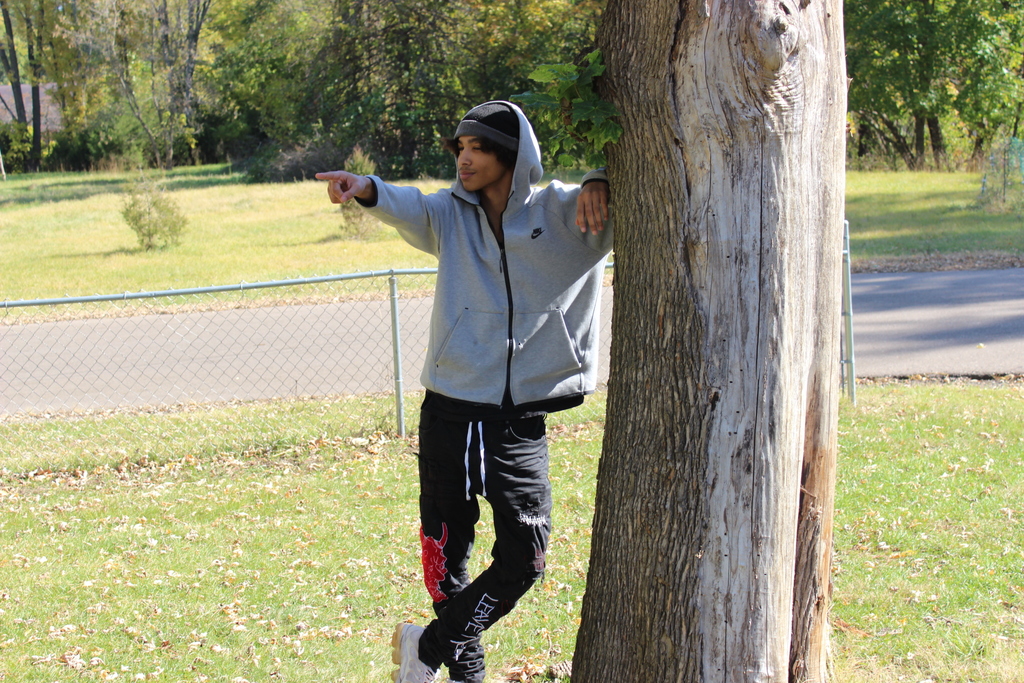 Thank you to our community partners at Paw Paw Area Chamber of Commerce for offering to host a candidate forum tomorrow at Freshwater Church in Paw Paw! This is your opportunity to learn more about the candidates running for office and make an informed decision. #community #buildtogetherpawpaw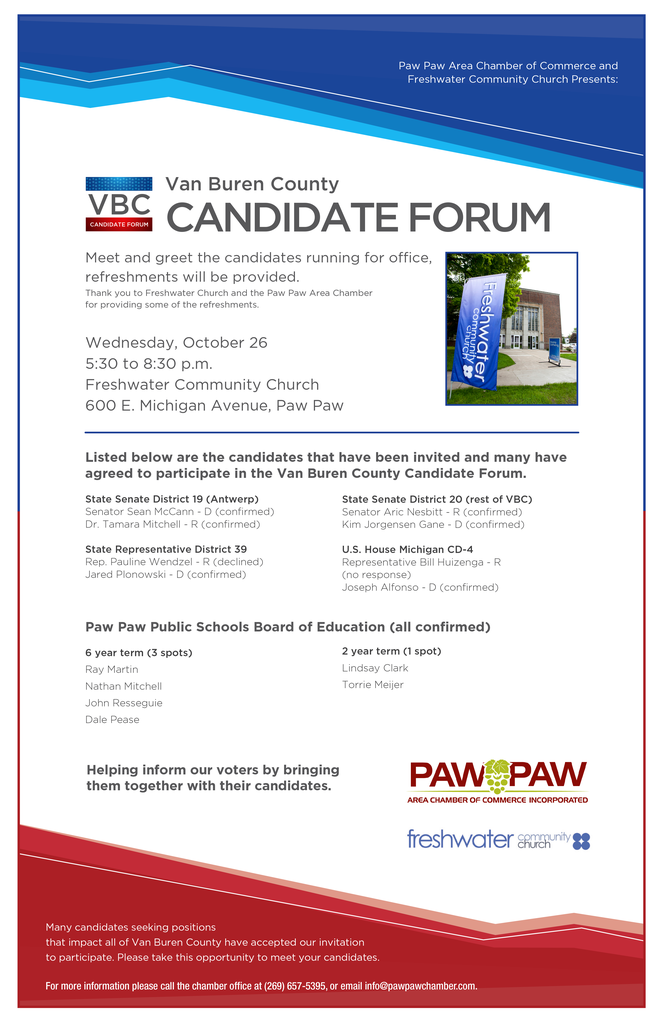 Aspire Academy Science Alert! Mrs. Genung's science class has been practicing investigation skills. Students collected materials from around the school and were able to use safety equipment while measuring data and documenting their findings. Students were encouraged to work in groups to write down their conclusions after looking at the data collected by each group.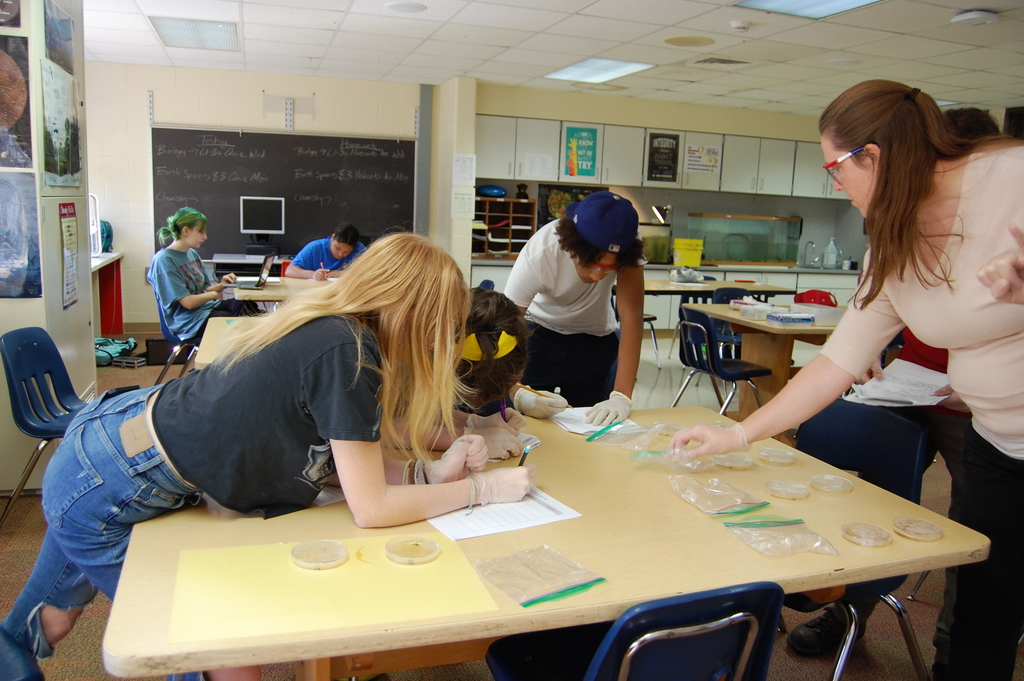 We hope to see our Paw Paw area senior citizens at tomorrow's "Fall into Paw Paw Luncheon" at 1:15 p.m. in the H.S. cafeteria! Guests are asked to park and enter on the west side of the high school by the tennis courts or on the south side near the Performing Arts Center. Thank you! #Community #RelationshipsMatter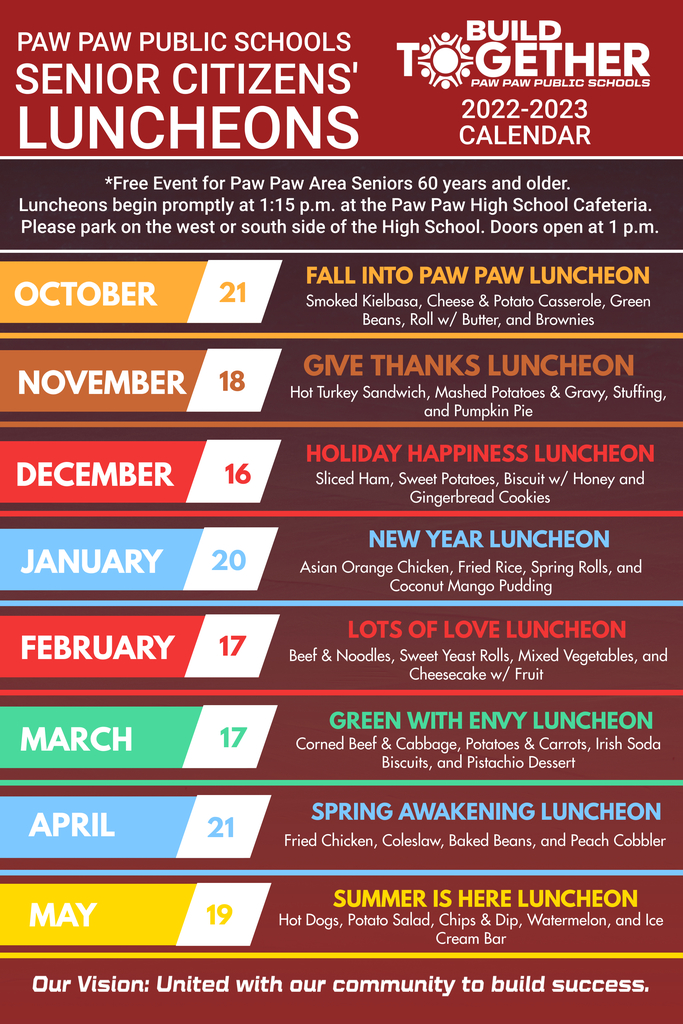 Congratulations to the Paw Paw Middle School Students-of-the-Month: Brynn Cummings, Dakota Martorell and Kylah Jacobs for being recognized at last night's Board of Education Meeting. Well done! #PackPride #Success #Integrity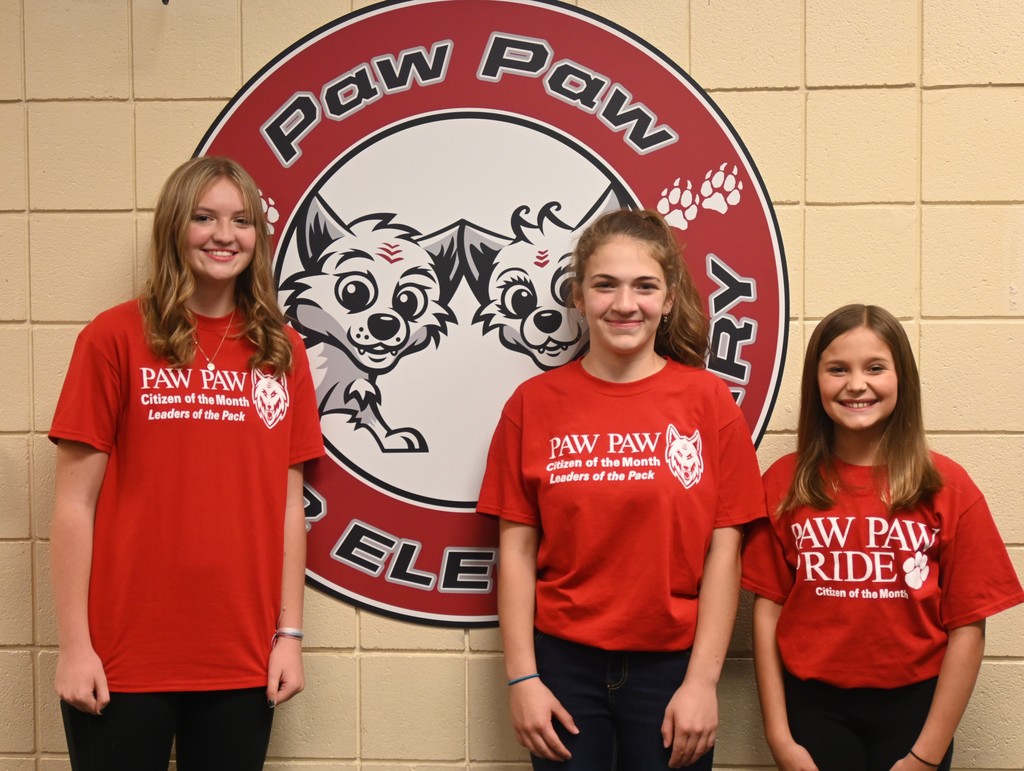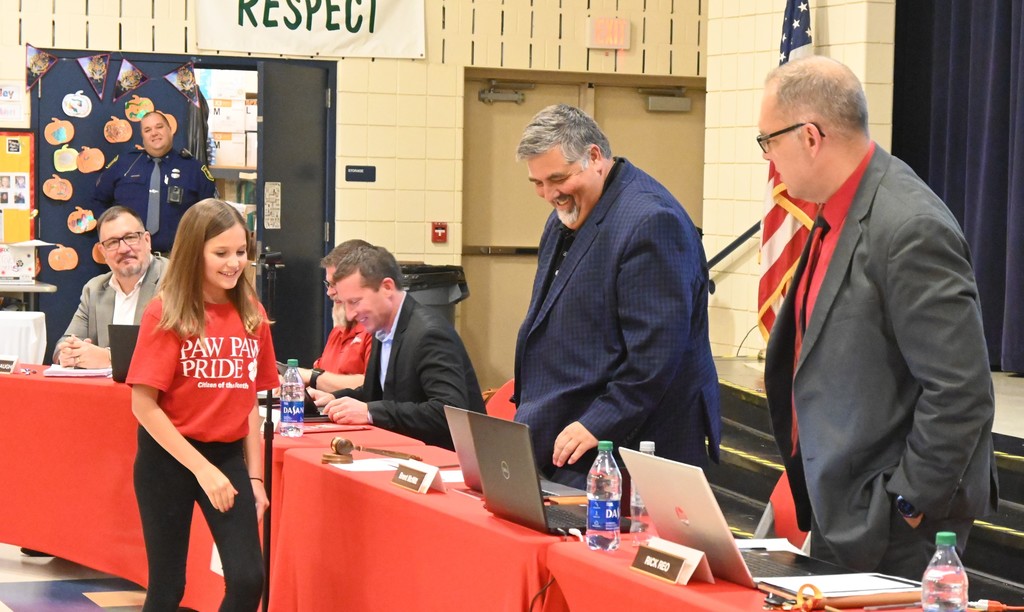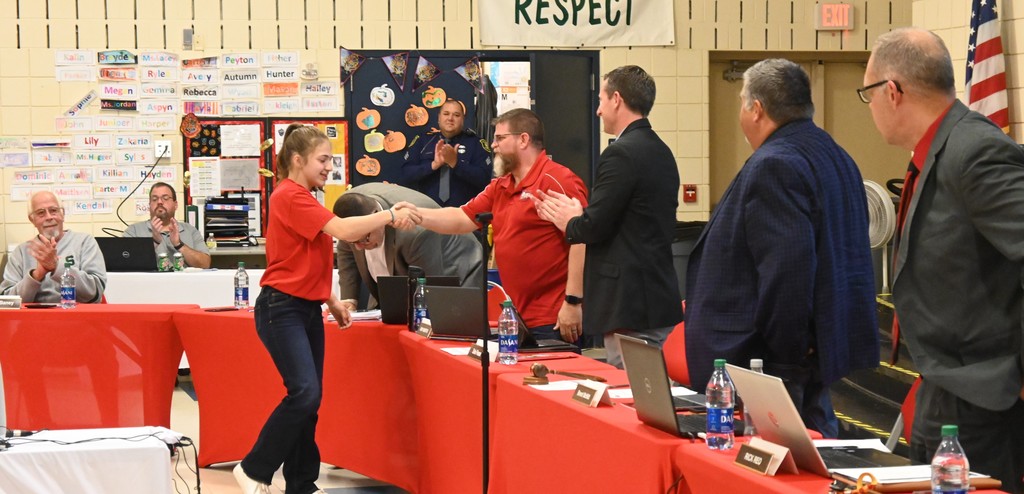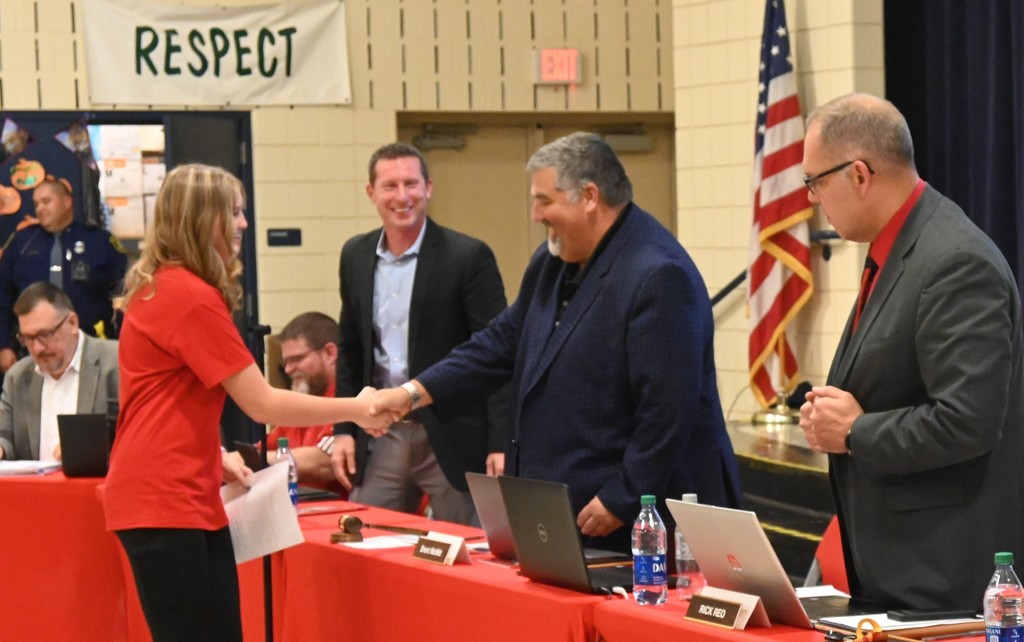 A reminder that the Parent Chat originally scheduled for this evening (Thursday, October 6) has been postponed, and a date will be identified and communicated in the next week. Thank you for your interest in Parent Chats and the topic of Self-Efficacy. We look forward to getting to this important topic in the very near future.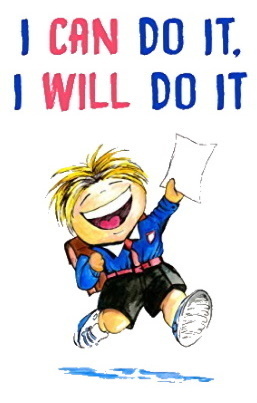 Today, students from the Cedar Street Campus competed in a scavenger hunt called the "Paw Paw Scramble" as a way to get to know the community. This photo is of Mrs. Chandler's team at one of 20 stops in the downtown area. Students were challenged in many areas, such as: creative problem-solving, Paw Paw history and even math! See if you can answer this: Count the number of seats at the Strand Theatre. If the Strand charges $3 per ticket, how much money will the Strand make if 2/3 full? #communityconnections #buildtogetherpaw