The Daily Update has been posted for today (Thursday, March 19) in the News section of ppps.org. Today we also made all updates available at the News site, so you can see materials that have been posted so far.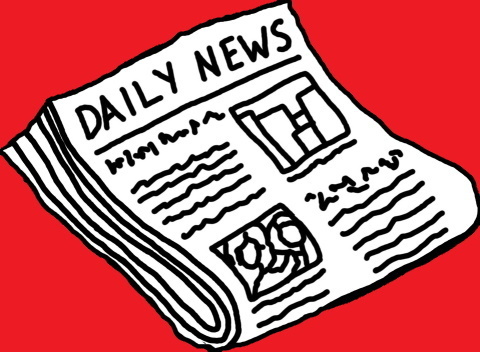 Quick Question: Where are all of the Little Free Libraries in our community? There is one at the front of the middle school. One across the street from the elementary campus, one in the Vintage Point Neighborhood, and one by the Carnegie Center. Where else do they exist?

Today was a great day for our District as we distributed meals and earning packets. Our goal is to get content into the hands of every family at the later Elementary. We connected with 86% of our families today! The office is open from 9-1 tomorrow if you missed today.

Students grades 5-11 can apply for nickname task force:
https://www.surveymonkey.com/r/BY9JHCX
. If you need a paper application, pick one up at the District office on Friday from 11am-1pm. Applications due 3/23/2020. Details/timeline in 3/18/2020 Daily Update:
www.ppps.org
.

Teachers in grades K-5 were able to provide three weeks of activities for students in the first packet pickup today (March 18) SO THERE IS NO NEED for another pickup between now and the beginning of Spring Break on April 6.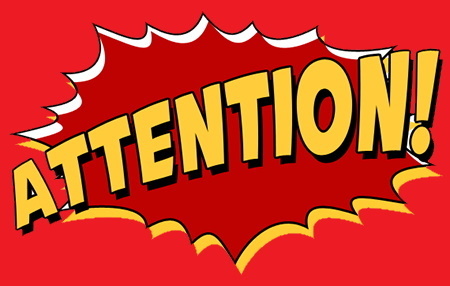 The Daily Update for March 18, 2020 is now available in the news section at
www.ppps.org
. There are some important updates/information today, including a change to office hours and the application for students in grades 5-11 to serve on the Nickname Task Force.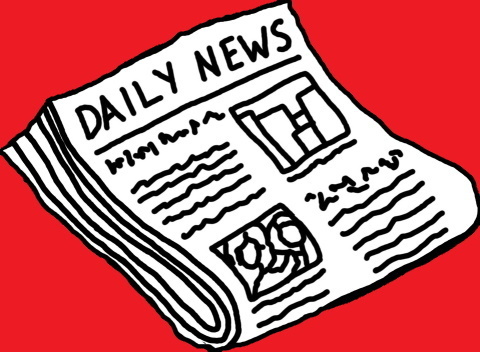 The Daily Update for Today, Tuesday, March 17, has been posted on the ppps.org website. Please note that we have received additional guidance from VBISD and will be adjusting office hours. Look for updated hours to be published in tomorrow's Daily Update.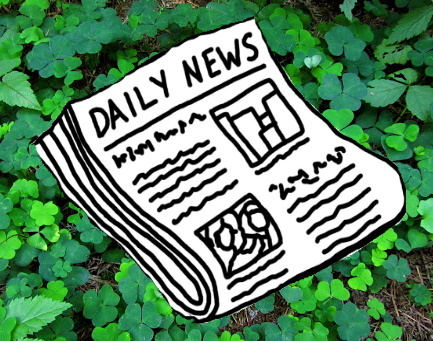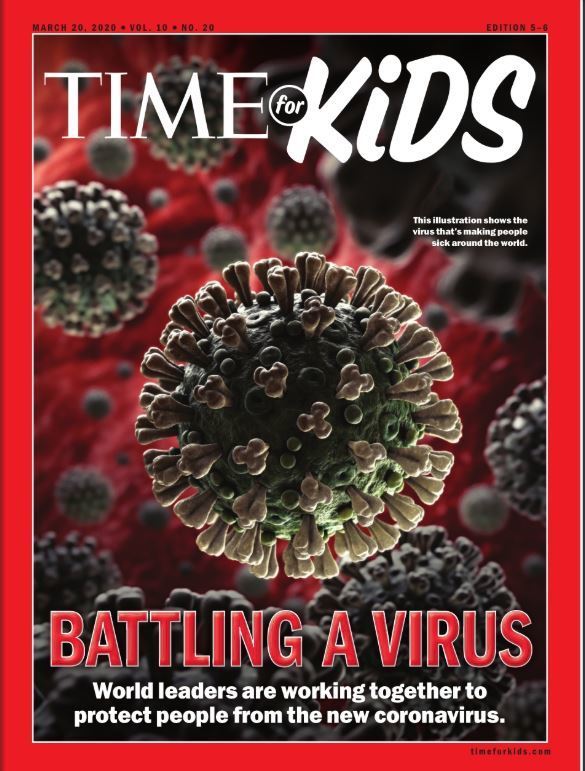 Very busy day at the Later Elementary. I am very proud of the hard work that our staff put in today to creating at-home learning packets for our students. Packets will be posted on our website and available for pick-up on Wednesday from 8:00am-9:00am, 12:00pm-1:00pm, and 5:30pm-6:30pm at the Later Elementary drop off lane. Meals for students will be available from 11:00am-1:00pm on Wednesday as well. Be sure to check our website and social media. You never know who might post a video or read aloud. Reading month will continue with our Battle of the Books. We will post Facebook Live readings of our Elite 8 books and a voting survey afterward to determine our Final Four books. WE WILL DETERMINE A CHAMPION!!!

Be sure to check out ppps.org for the Daily Update, posted each day around 12 Noon. It will have information, updates, and answers to questions about the school shutdown. Available at this link:
https://tinyurl.com/vm4vp2b

Please be aware that the Later Elementary will be open from 2:00-4:00pm today for families that might have student belongings that they need for the weekend.

Family Game Night was another huge success. Thank you to our PTO and all of our families that came out for some good, old-fashion fun!!!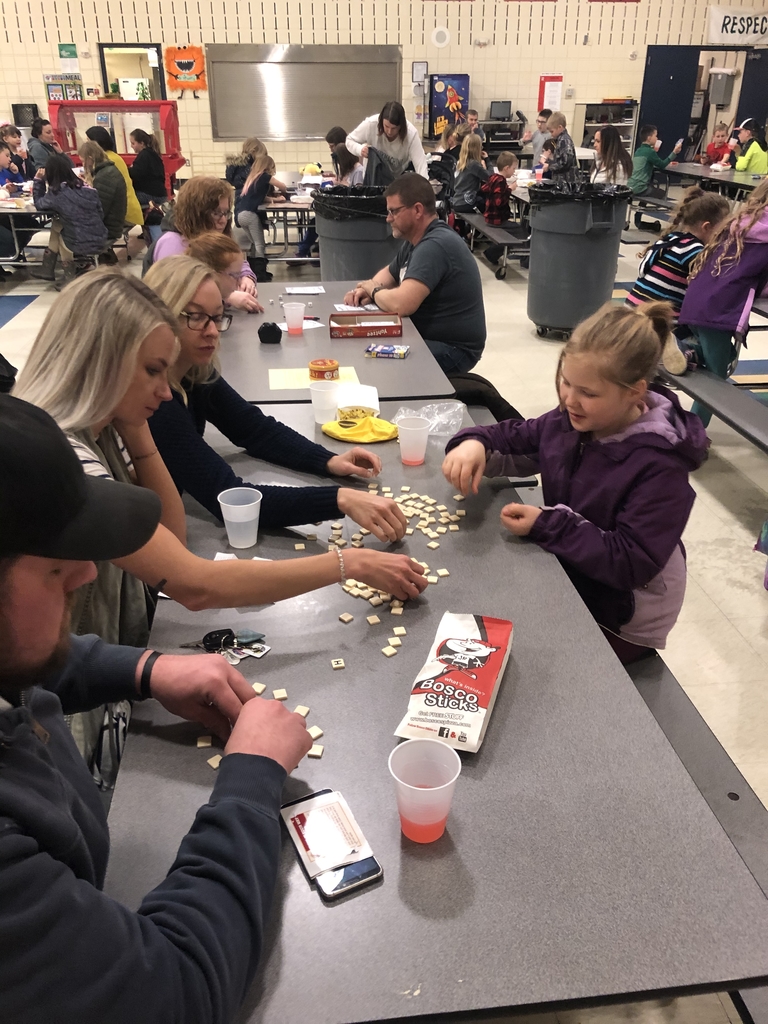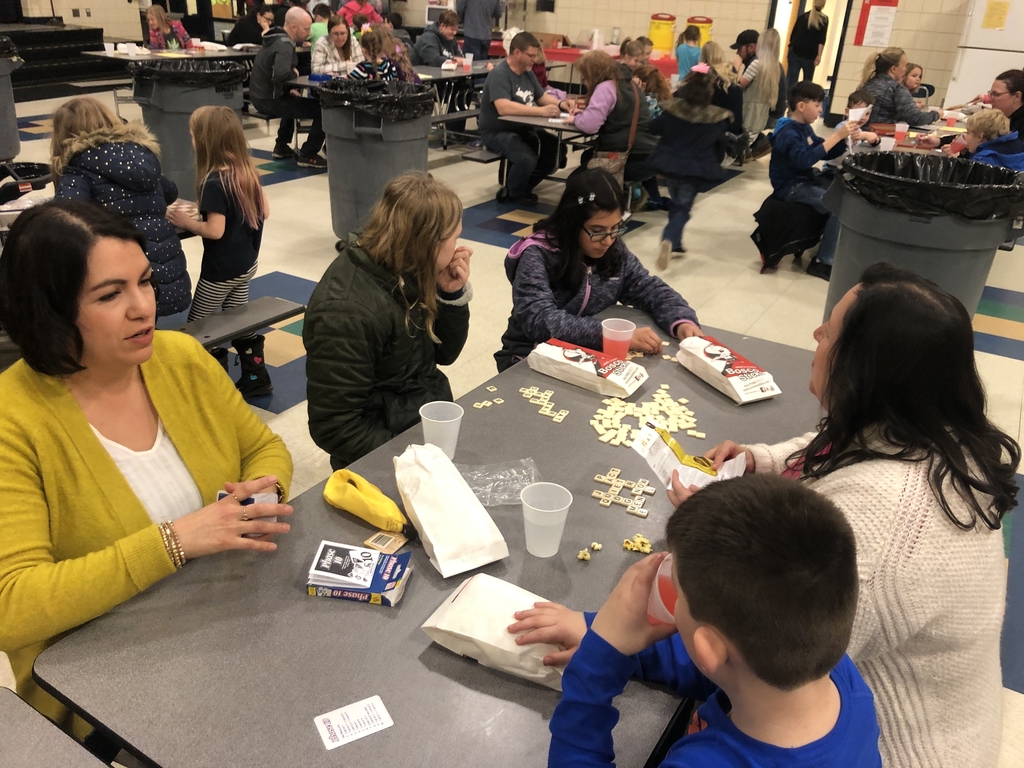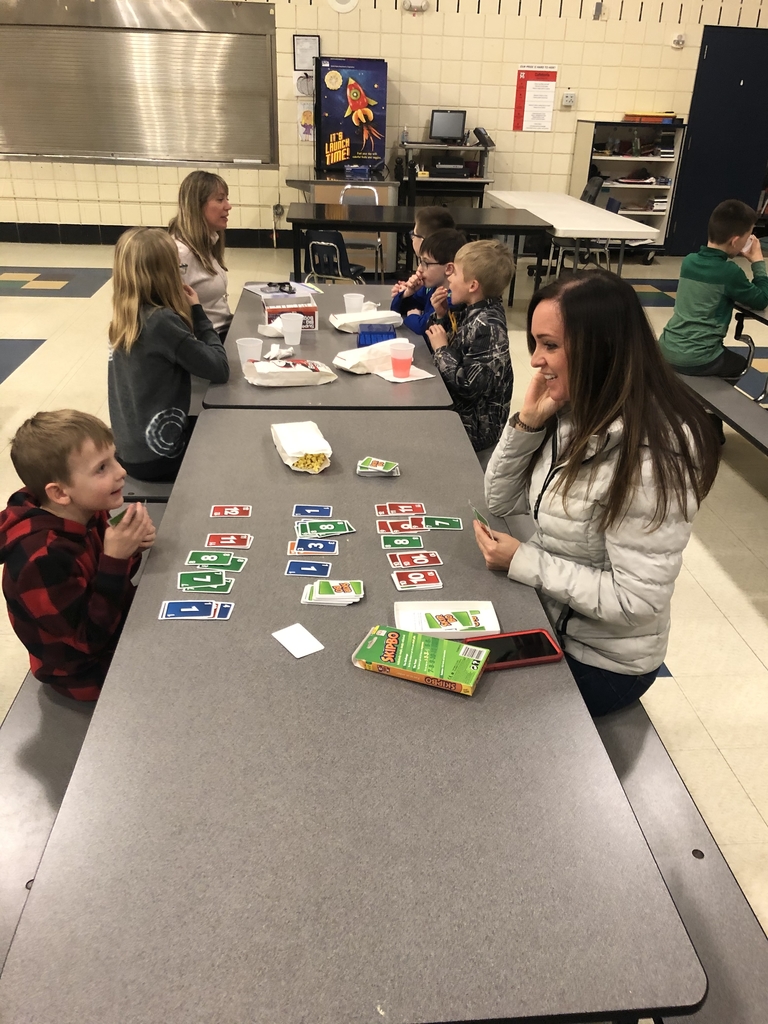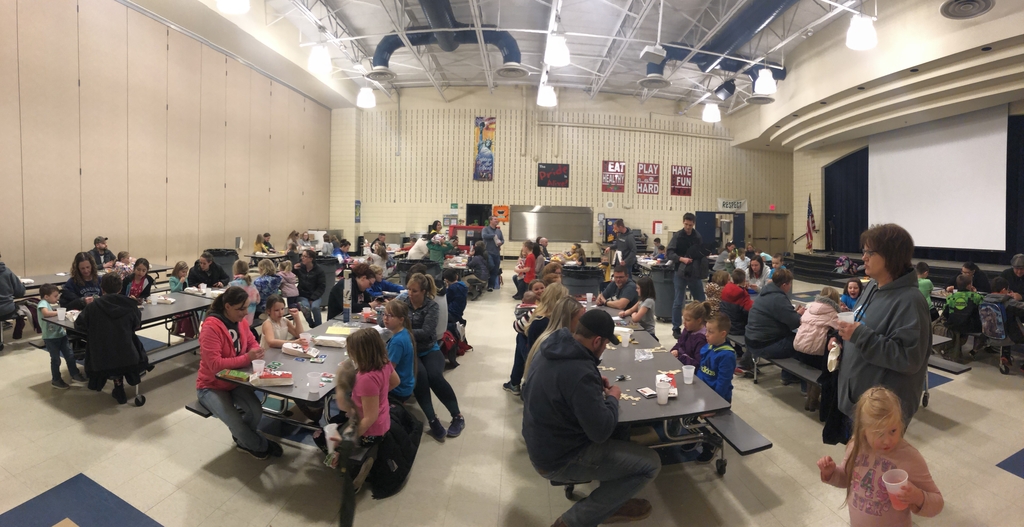 There are 2 confirmed cases of COVID-19 in Michigan, both on the east side of the state. Below is a letter from Superintendent Reo to keep you up to date on our efforts to keep our families safe.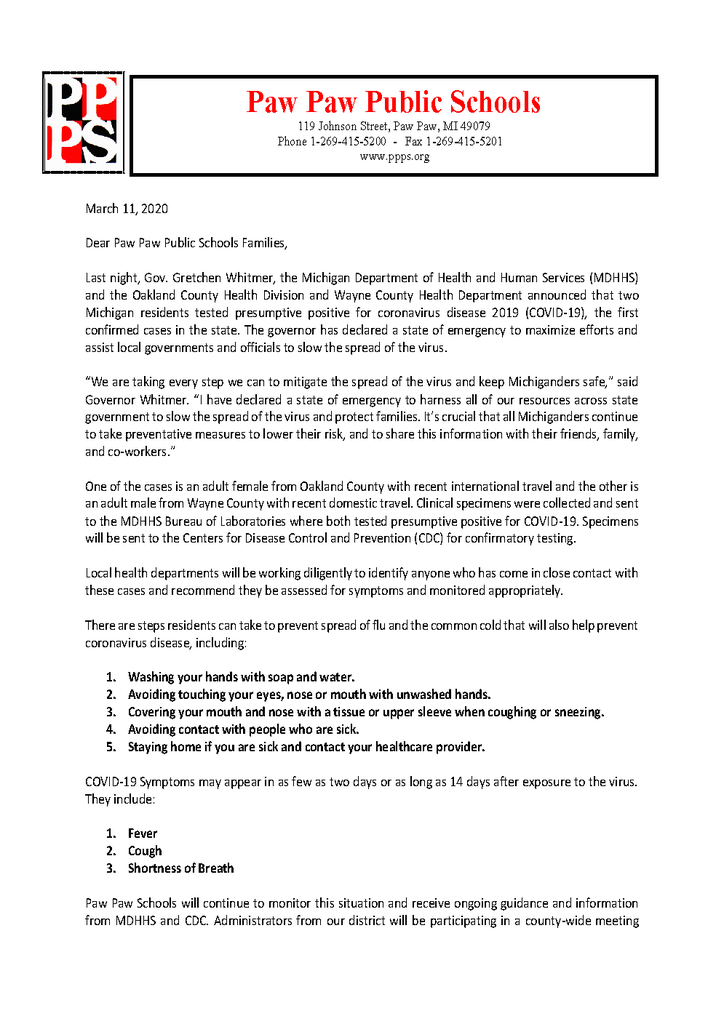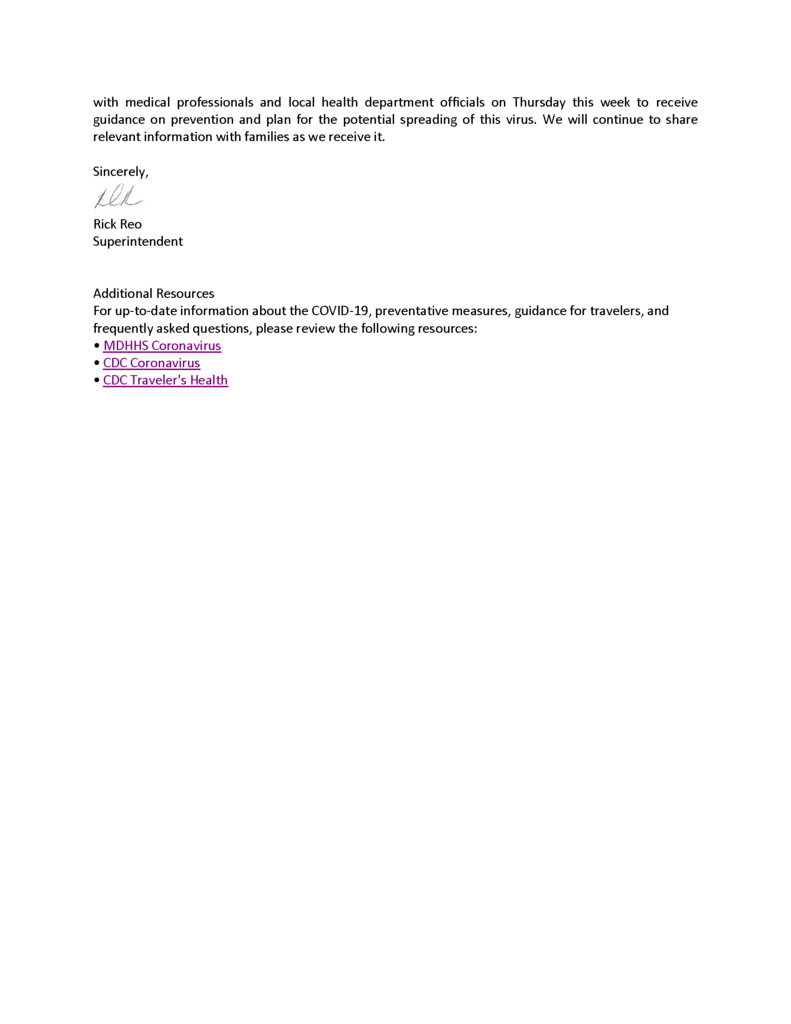 As part of our "Read To Survive" reading month theme, we treated our students to a range of exotic animals during An assembly with Mark's Ark!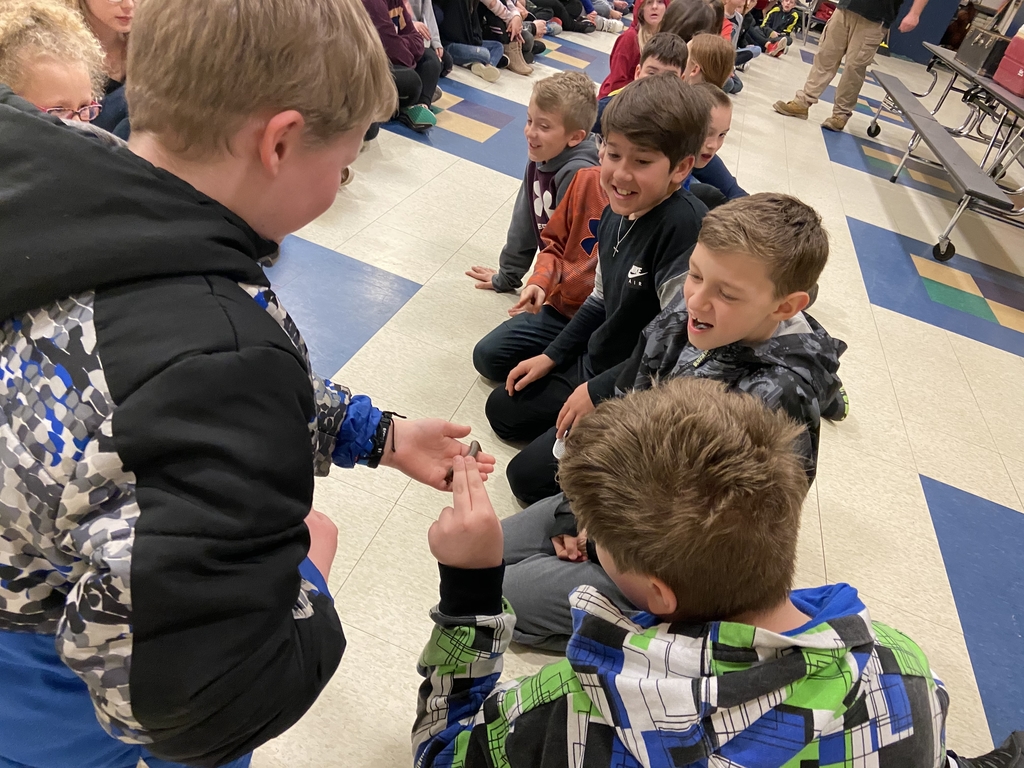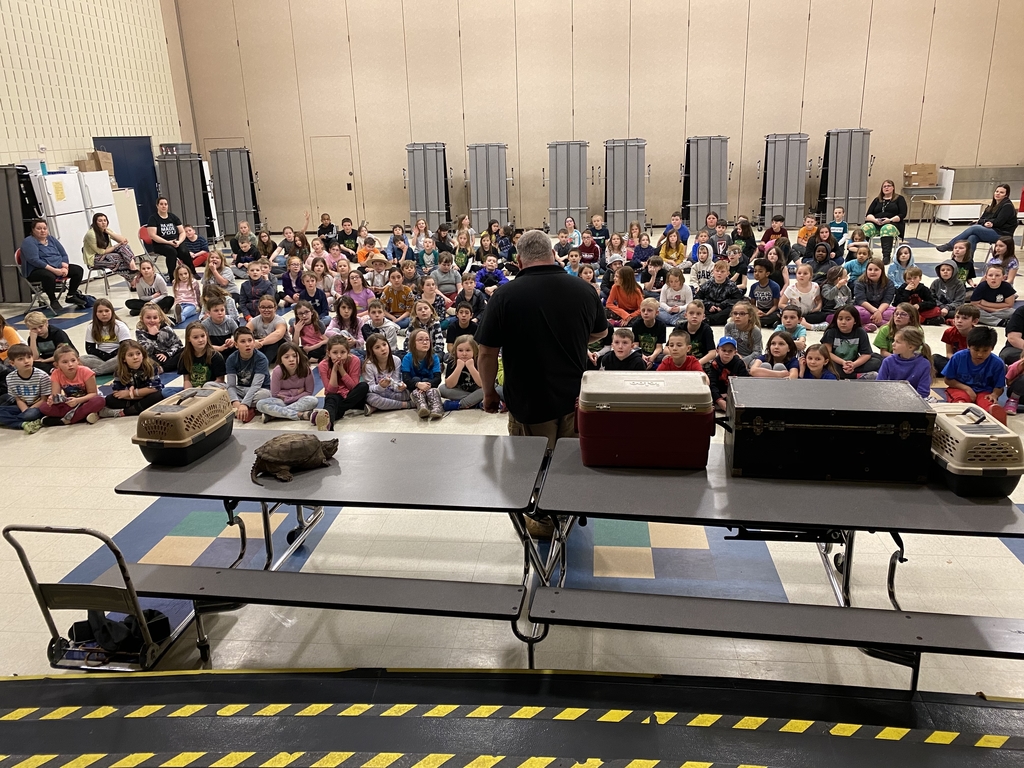 State Representative Beth Griffin helped us celebrate reading month by reading to several classes this morning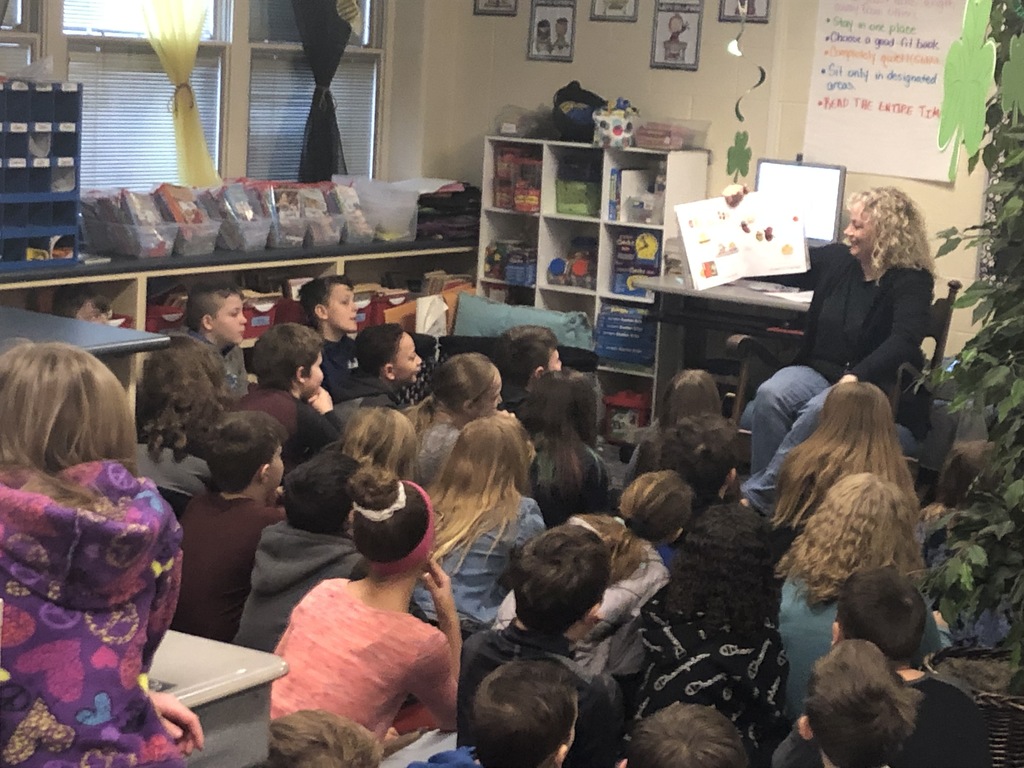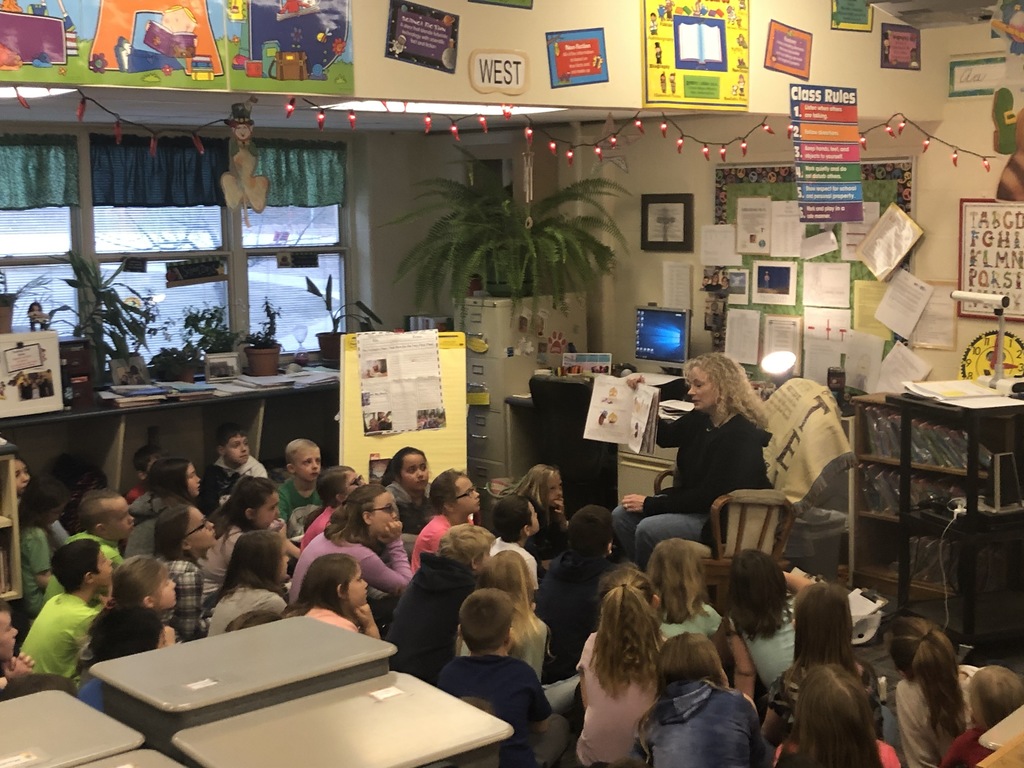 Senator Aric Nesbitt stopped by the Later ELementary to visit our computer lab. He was able to see and learn from Mrs. Bolton and our students about the Hour of Code, our Typing Tutor, Learning.Com, and our preparation for the M-STEP!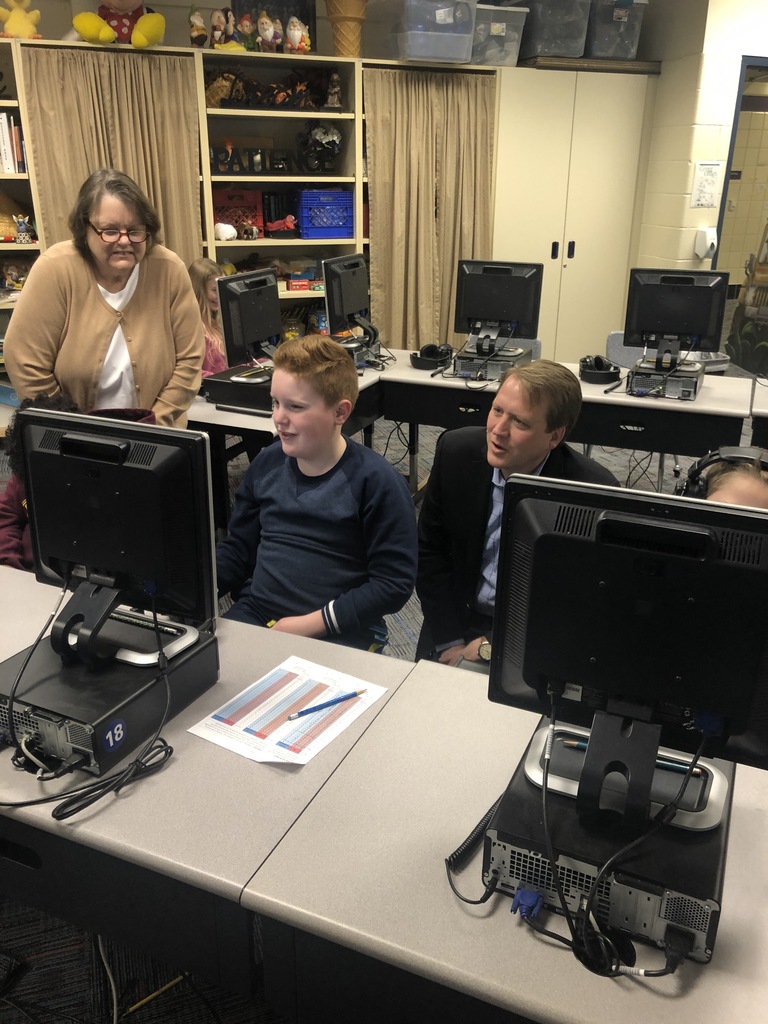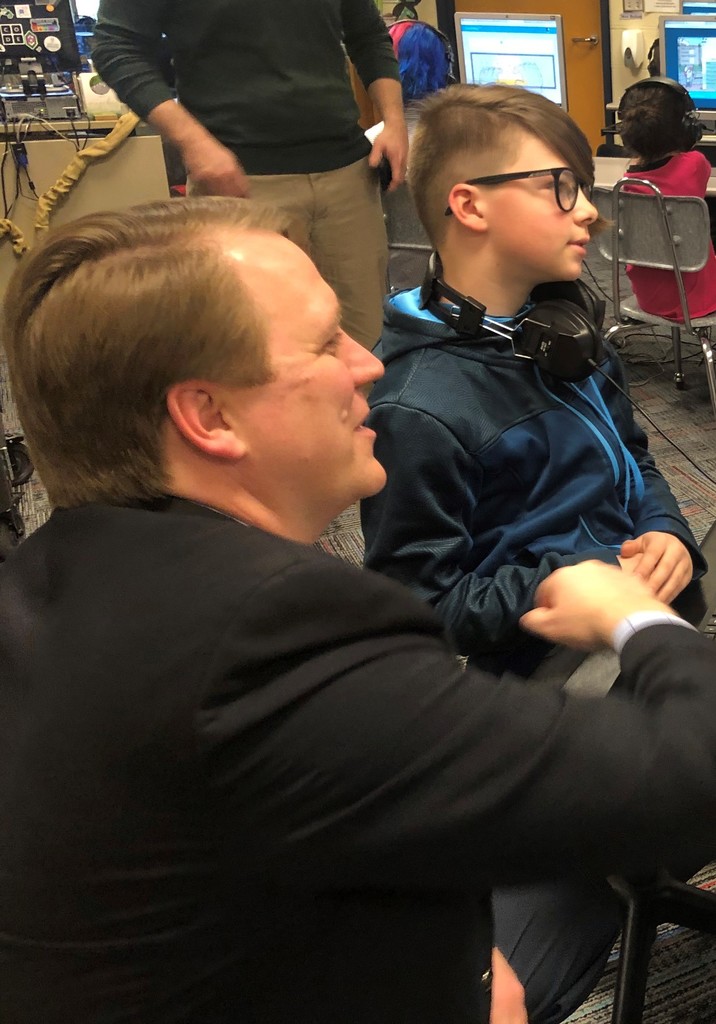 Spring Parent Teacher Conference sign ups have gone digital! Please go to
http://bit.ly/PPLEMarch2020
or scan the QR code below to sign up.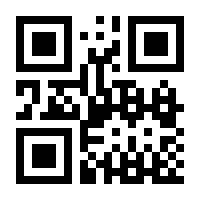 Reader's Theater is an engaging way for students to actively study history. It allows them to place themselves in the shoes of historical figures. These fourth grade students presented five acts, each based on historical, presidential facts.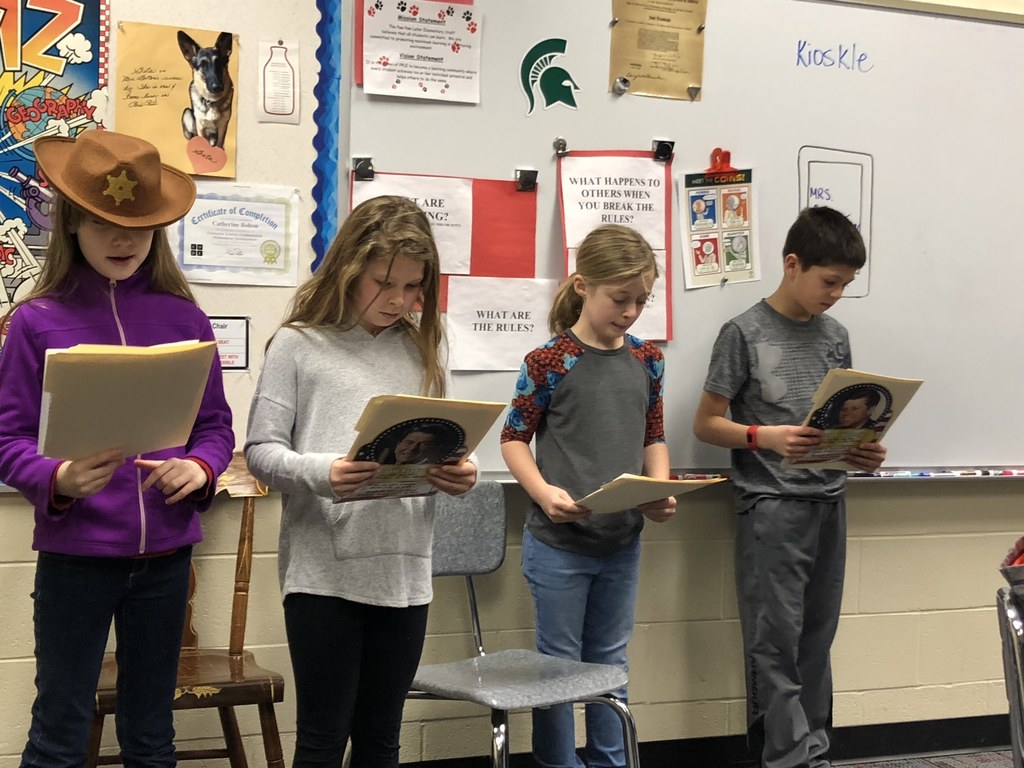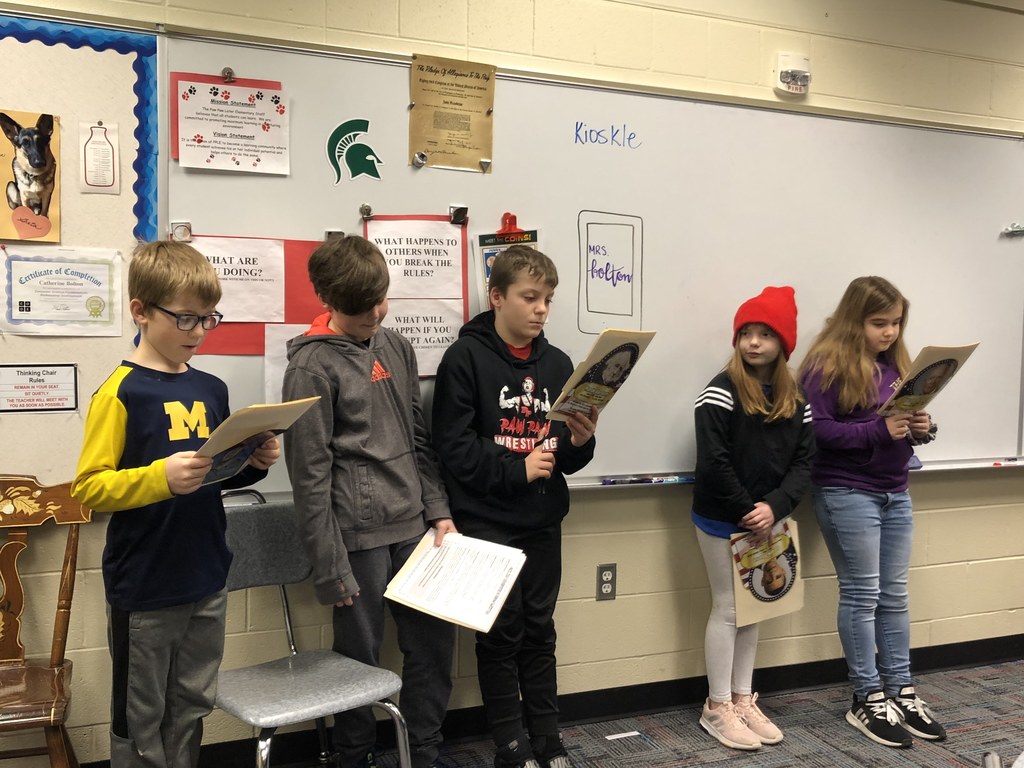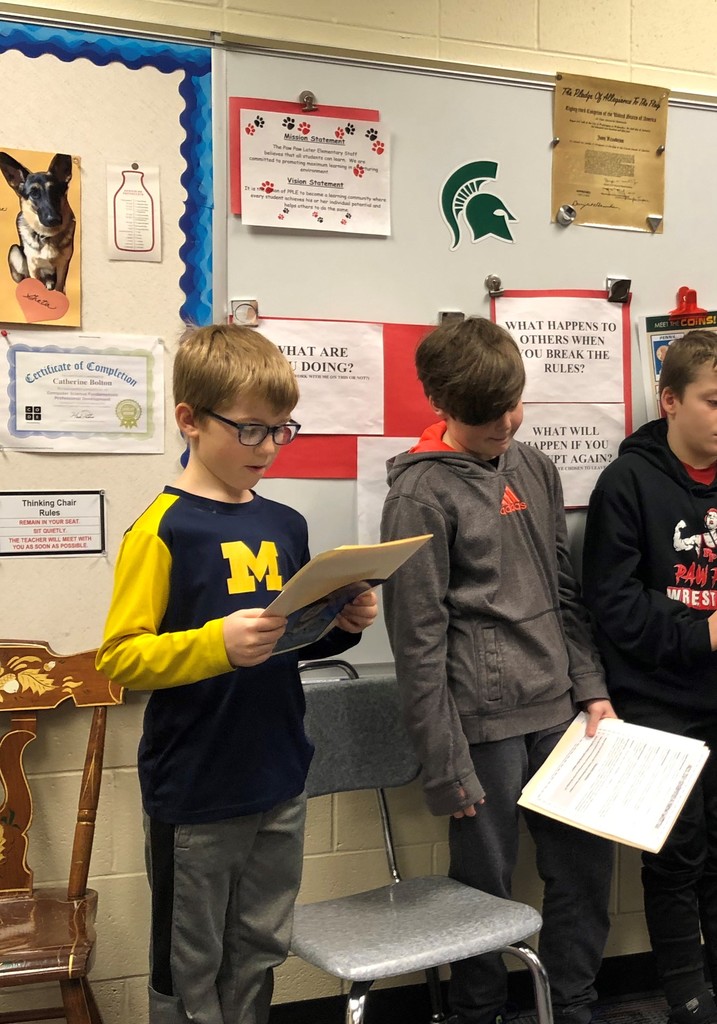 It's a jungle out there. Read to survive! Reading month begins on Monday. Reading events, book battles, exotic animals, community service, and much, much more. March is going to be awesome!!!