Dr. Fossitt came to give Mrs. French's and Ms. Sadowski's classes a preview into next week's Mystery Science Lesson: How do animals see in the Dark? She also talked about how different animals have different eye placements and fields of vision depending if they are  carnivores or herbivores.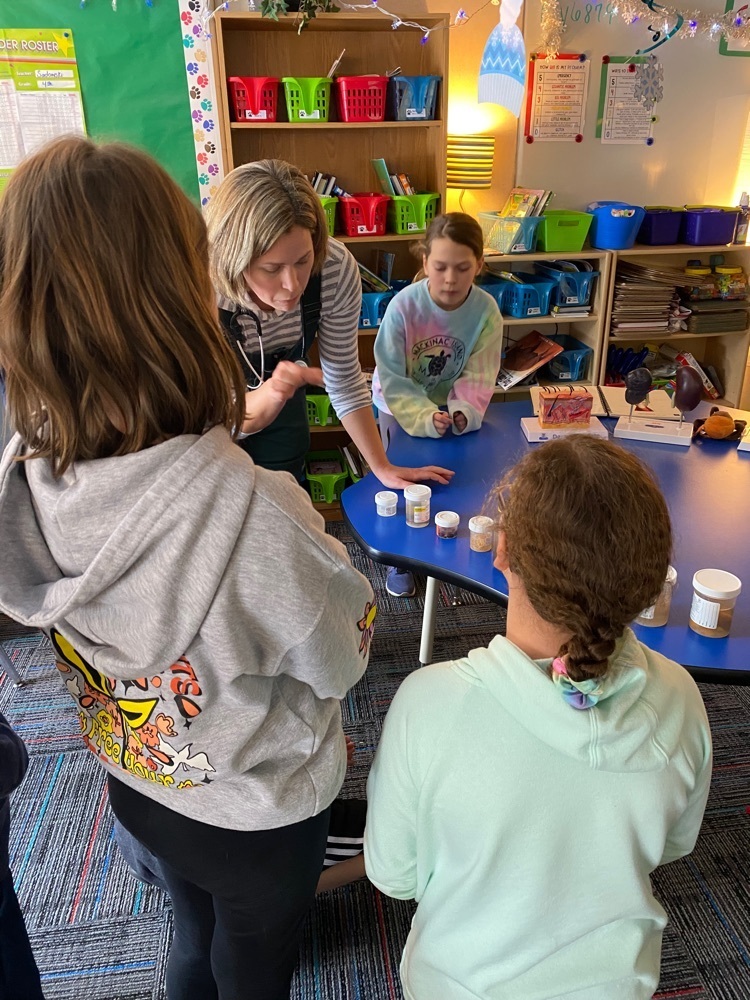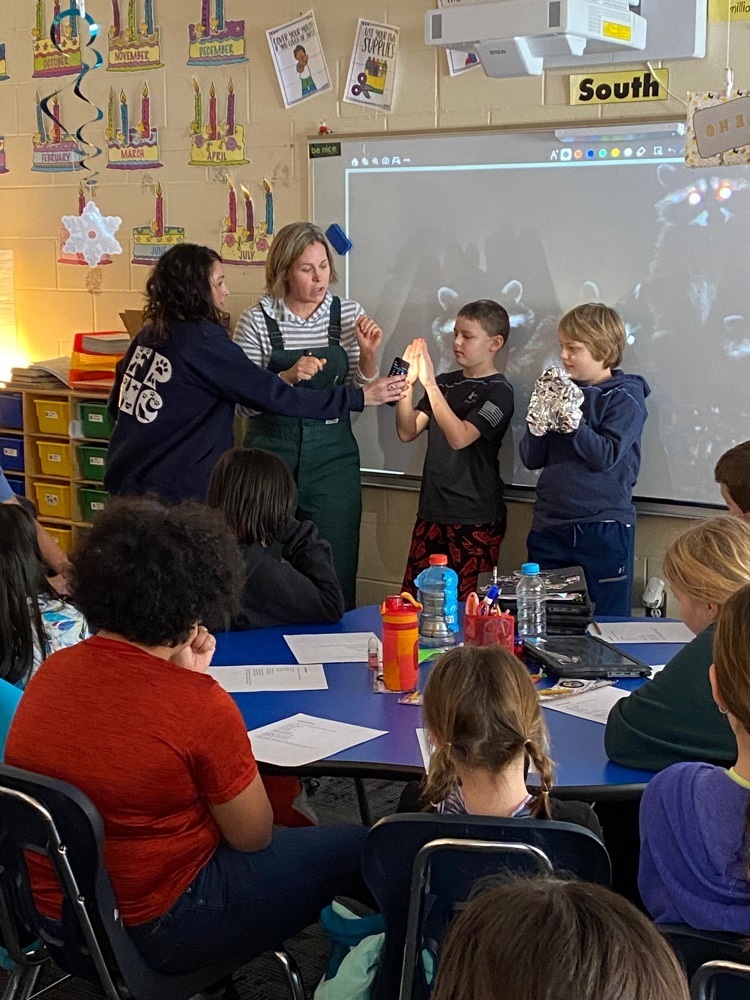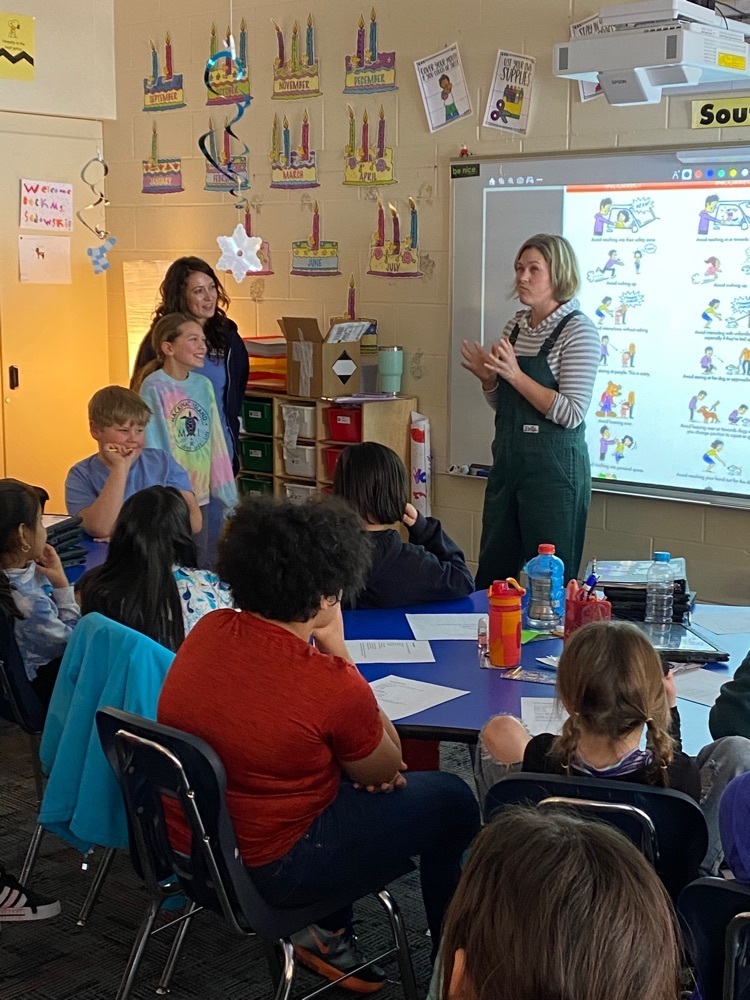 Thank you Paw Paw Elementary PTO for hosting a very fun event on Thursday night. There were close to 200 people that attended our 2nd annual quarter auction!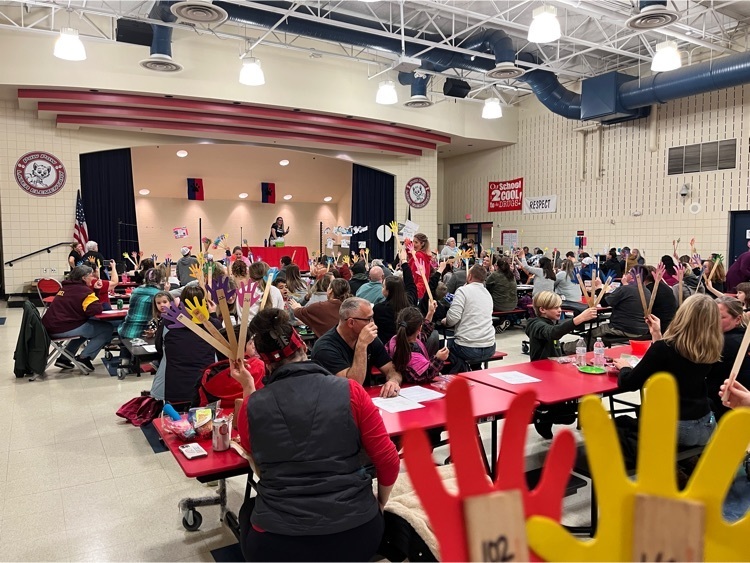 Paw Paw area senior citizens are invited to join us for tomorrow's Senior Citizens' Luncheon at Paw Paw High School! The Vision of Paw Paw Public Schools is to be united with our community to build success, and this is just one way to give back to our senior citizens who support our community in so many ways. #community #buildtogetherpawpaw

Please be aware that our tumbling clinic has been pushed back one week.

"The function of education is to teach one to think intensively and to think critically. Intelligence plus character - that is the goal of true education." Dr. Martin Luther King, Jr. #MLK #Integrity #BuildTogetherPawPaw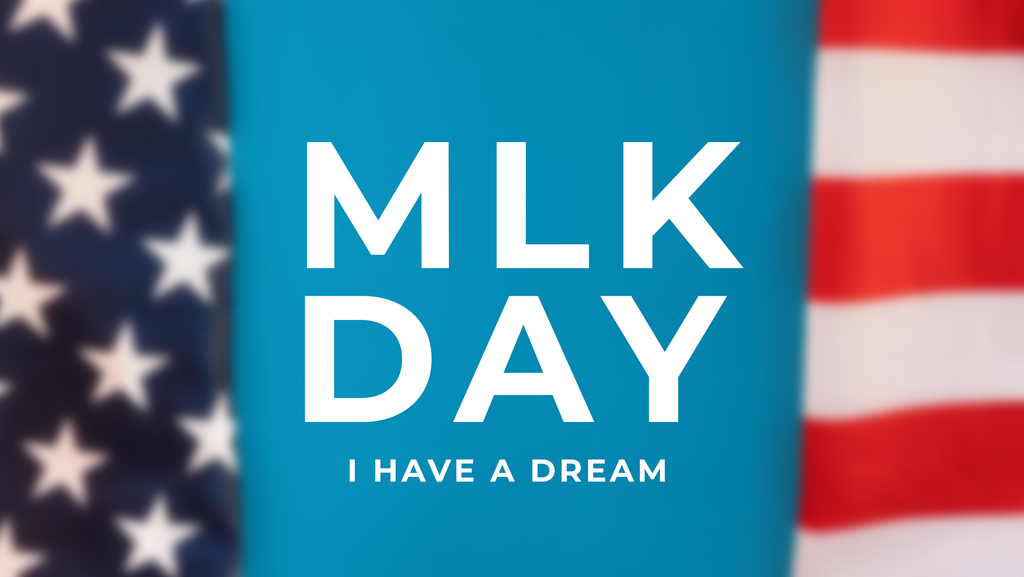 Elementary Campus PTO Meeting at 6:30pm on Tuesday, January 10th in the Later Elementary Library.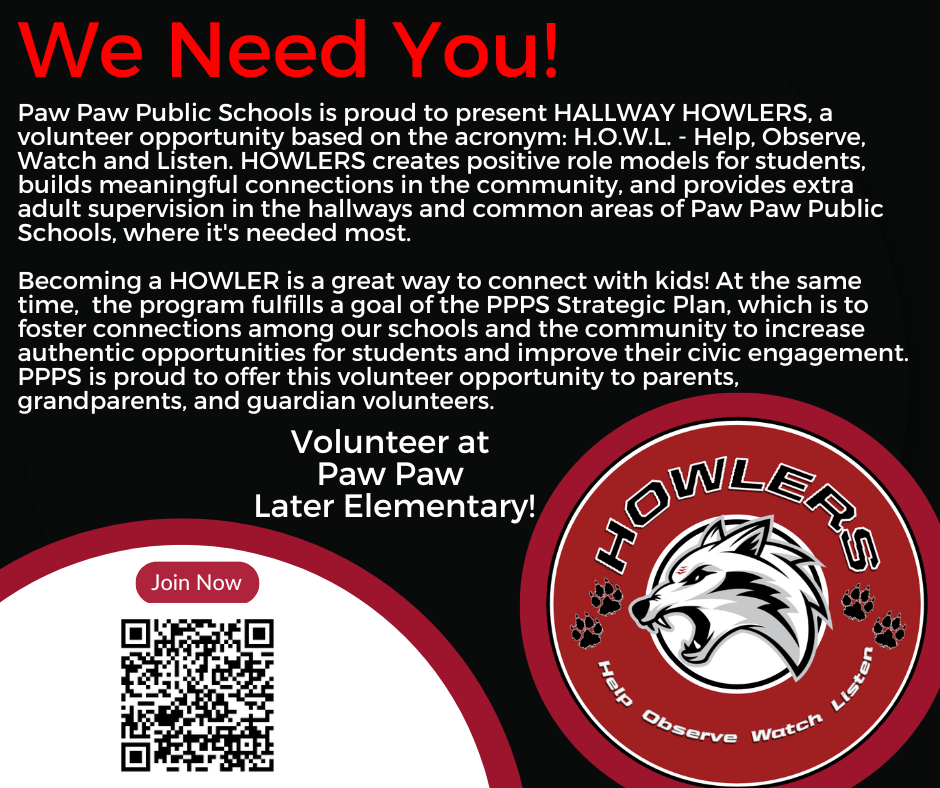 Paw Paw Schools will be closed tomorrow, Friday December 23rd. Also, due to forecasted heavier snow and increasing wind speeds later this evening, all after school and evening activities are canceled for today.

Miss Neidlinger celebrated our Lego Robotics teams during their awards banquet tonight. We're very proud of all their hard work and 2nd place Innovation trophy!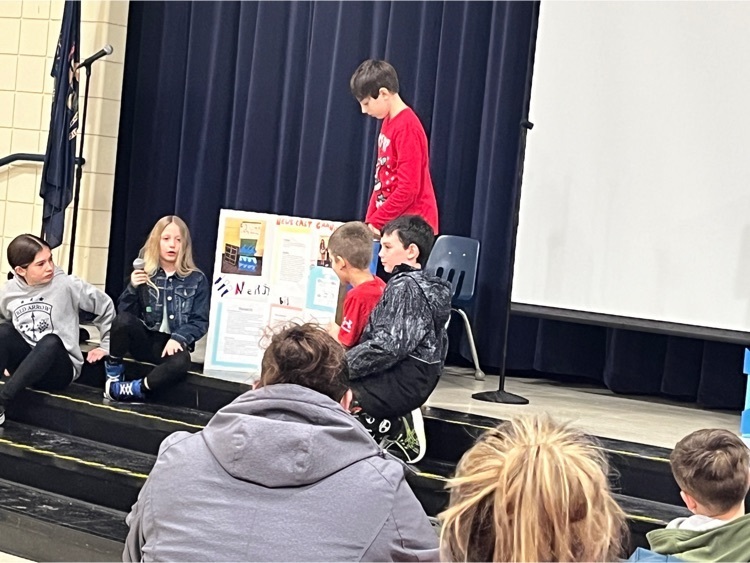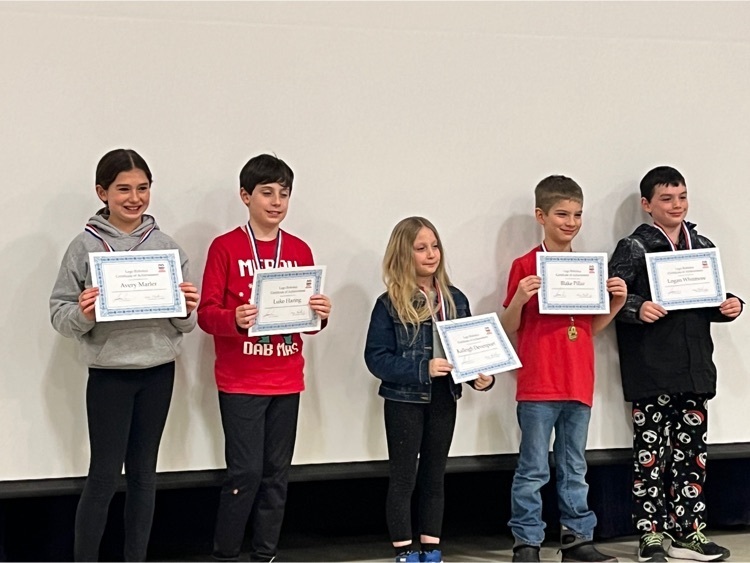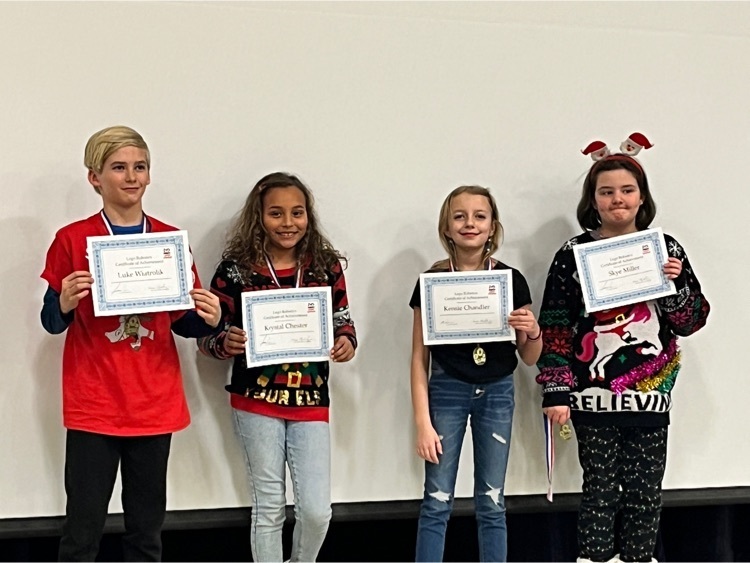 The Voices of the Future came from the High School to our Later Elementary to spread some holiday cheer. Thank you Mr. Wagner and you incredible students!

Your Board of Education wants you to know about the great things they see happening in and around Paw Paw Public Schools! #buildtogetherpawpaw

All local senior citizens are welcome to join us for tomorrow's "Holiday Happiness Luncheon" at Paw Paw High School! This complimentary luncheon is a way for students to connect with the community and give back to our senior citizens who have served in so many ways. Please park on the west or south side the High School. Doors will open at 1 p.m. #community #buildtogetherpawpaw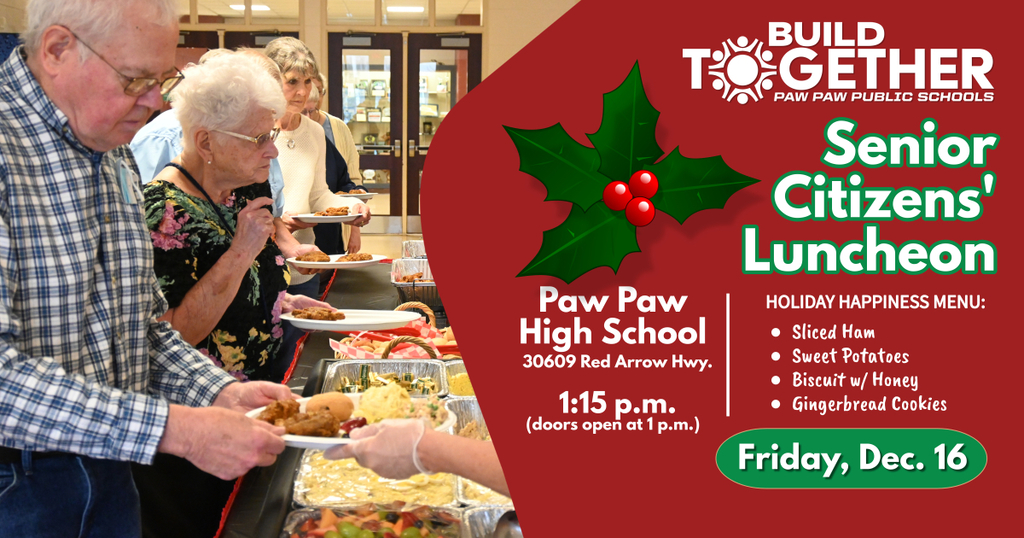 At yesterday's "Shop with a Cop" event at Paw Paw Later Elementary, Superintendent Rick Reo shared a special moment with "Santa Claus" and his "Elves!" Santa's elves - also known as the secretarial superstars - have been hard at work around the district decorating for the holidays. Stay tuned for more . . . #shenanigans #holidayspirit #tistheseason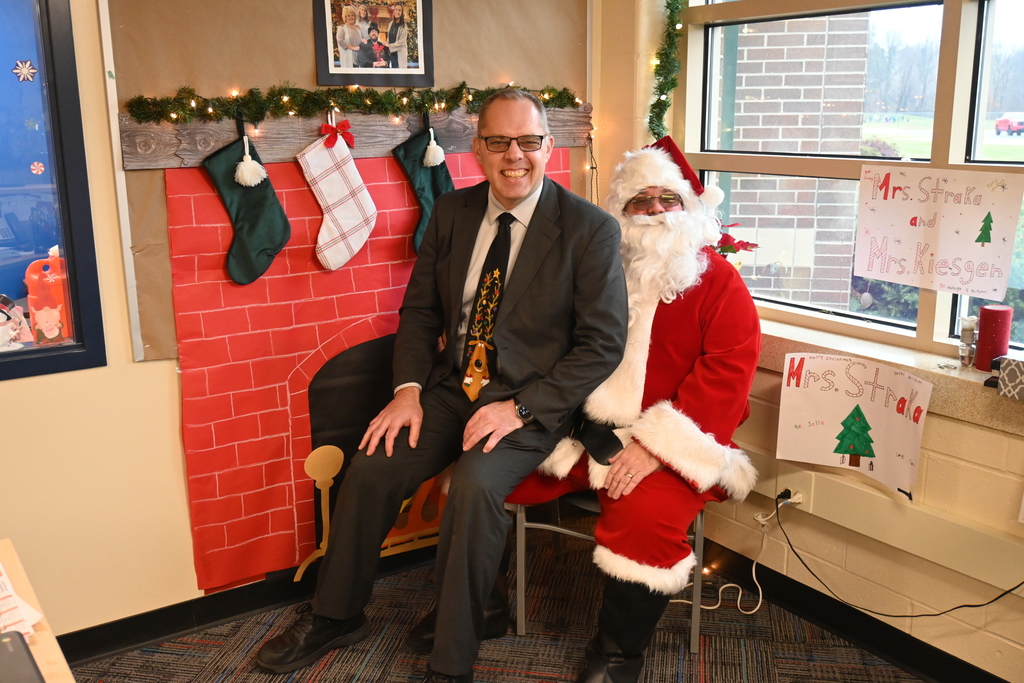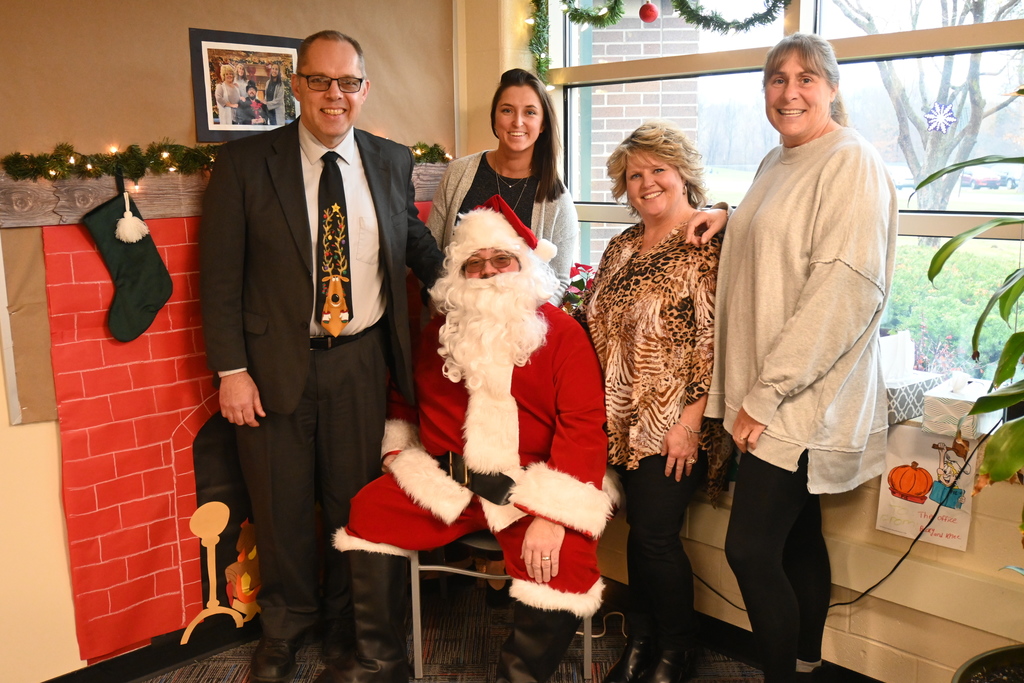 A huge thanks for our PTO and parent volunteers for hosting the Holiday Shop for our students. Kindness is one our district Core Values and the students all loved the opportunity to purchase gifts for their families!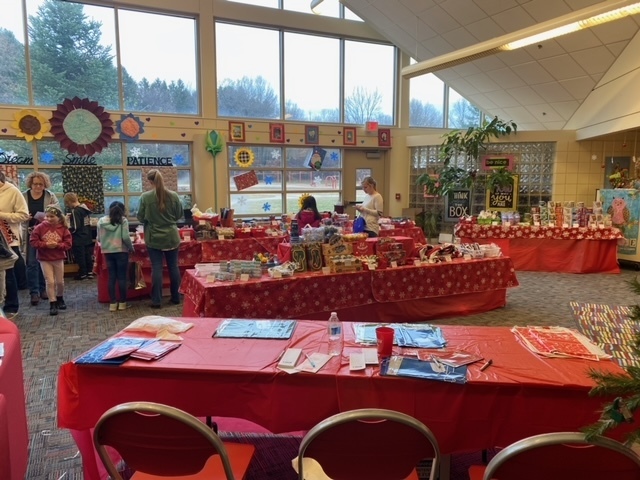 Thank you Later Elementary Families! The elementary campus filled 6 trucks with food donations for the Paw Paw Lion's Club Community Christmas Basket program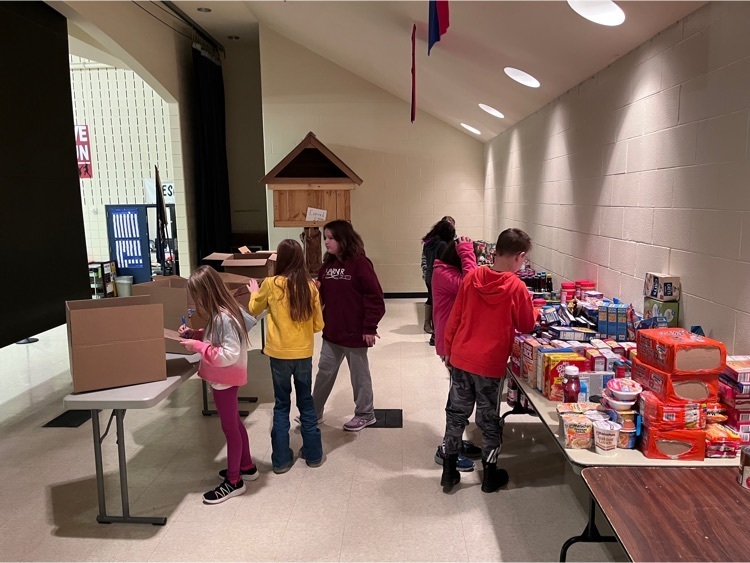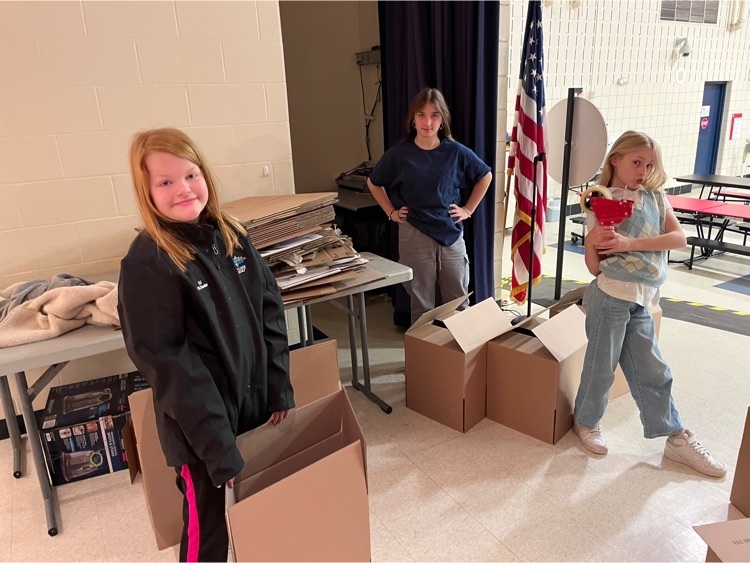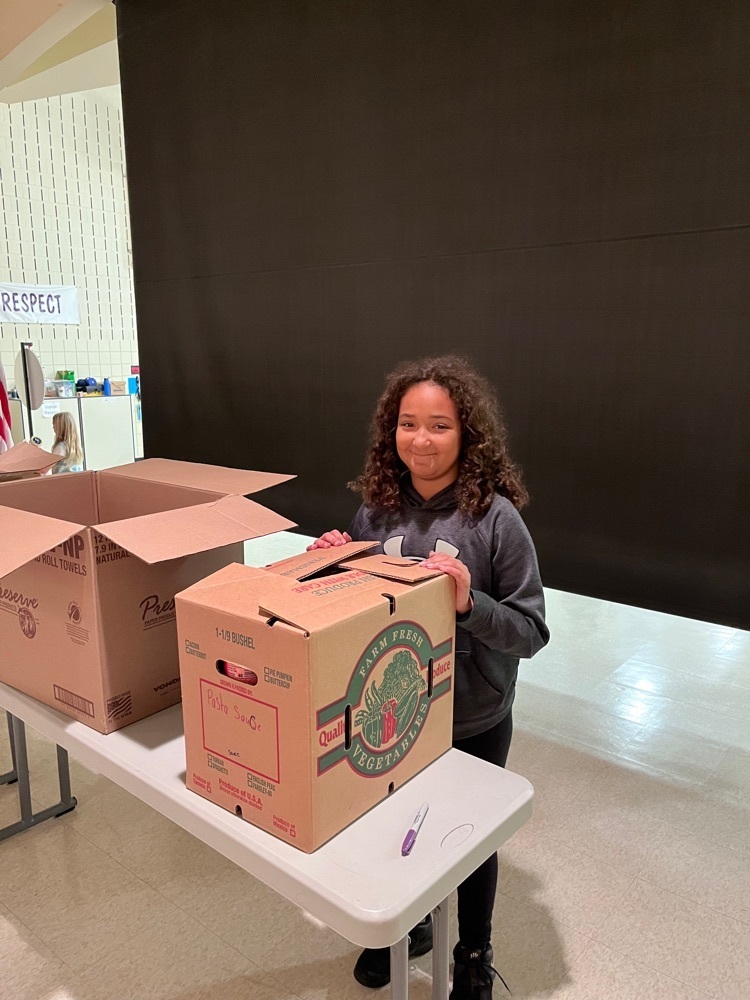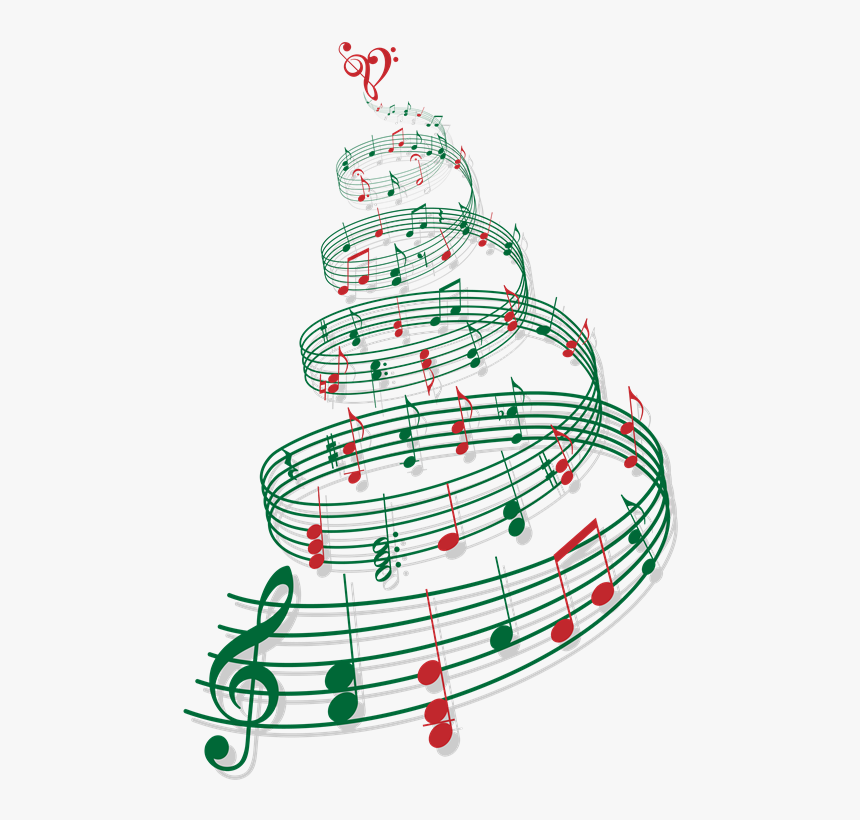 Many hands make light work! Two paws a Service club has started sorting food donations for the Lions Club holiday food baskets. Friendly reminder the last day for donations is tomorrow, Thursday 12/1/22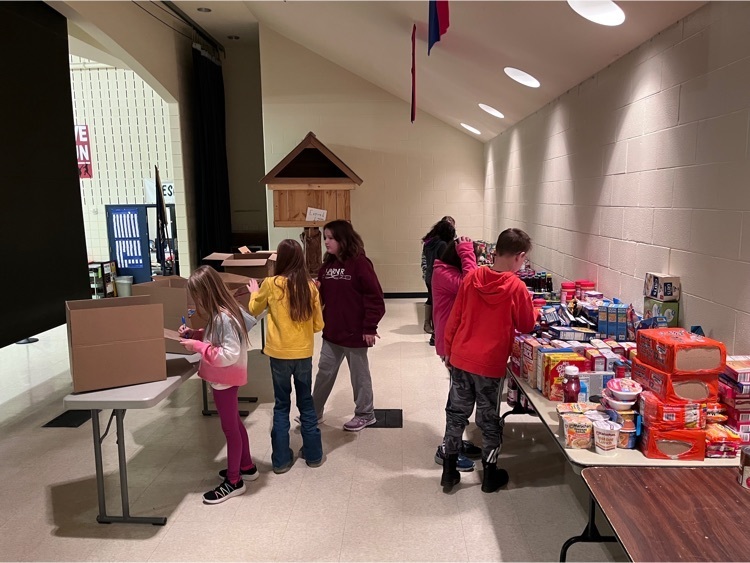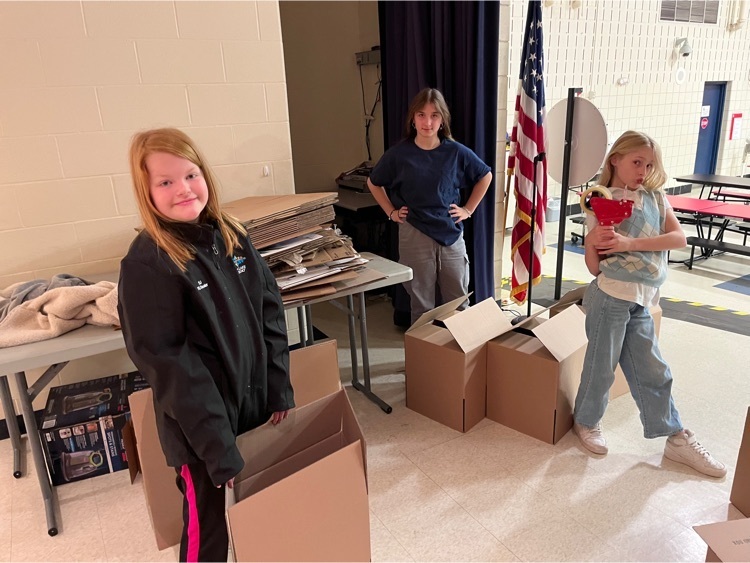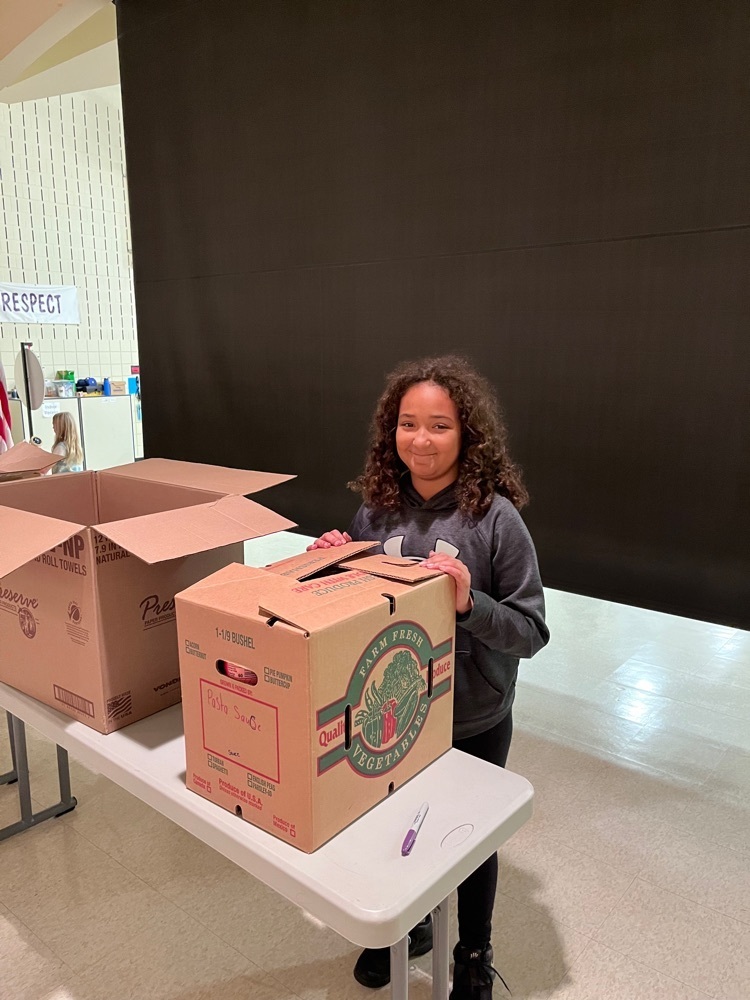 At Paw Paw Public Schools, over 80 students in Young 5's through 5th Grade are enrolled in the Before and After School Enrichment (BASE) Program. As the Director of the BASE program, Ms. Lacey Jackson and her team are committed to providing quality care in a safe and fun environment! To learn more, please contact:
lacey.jackson@ppps.org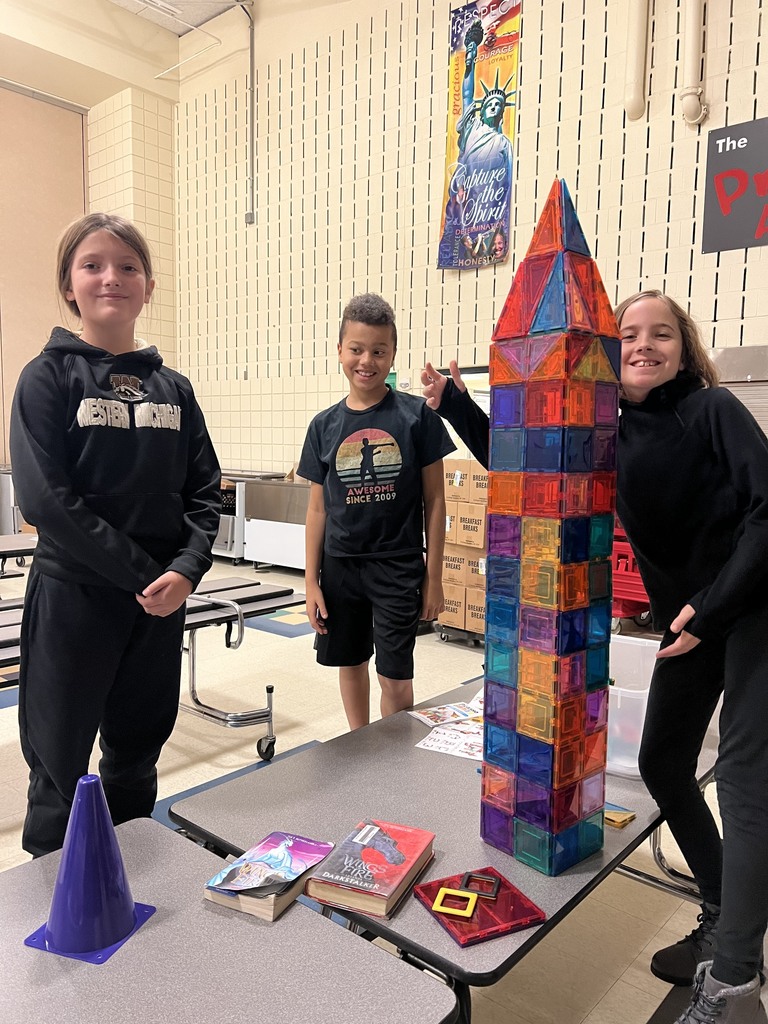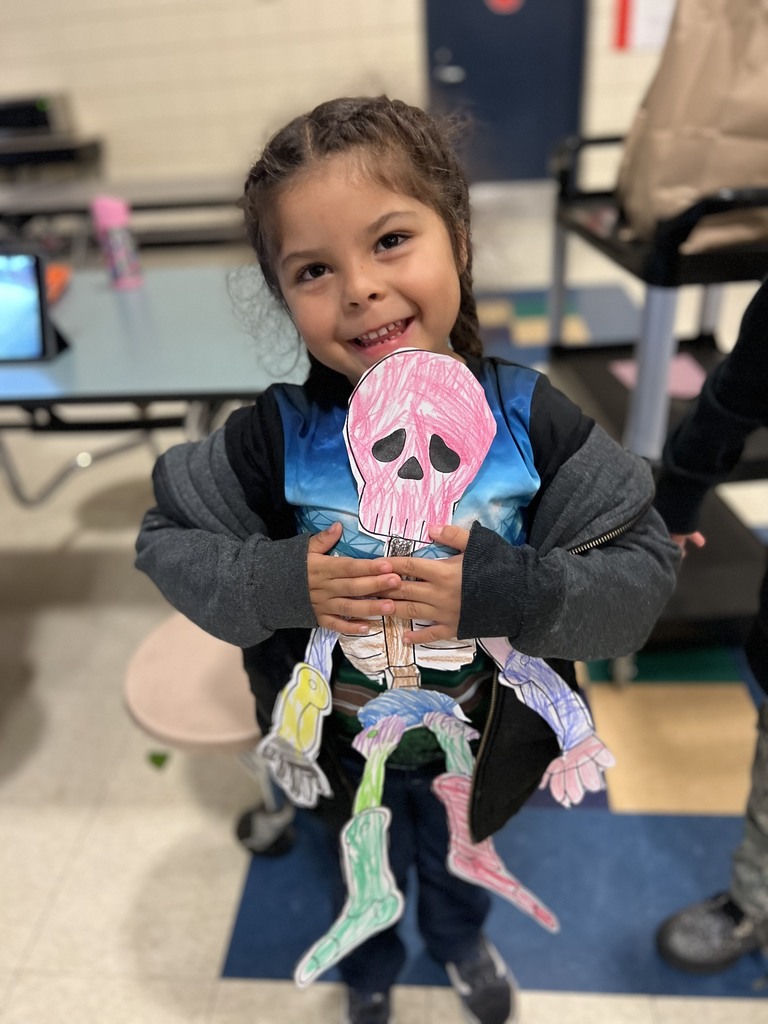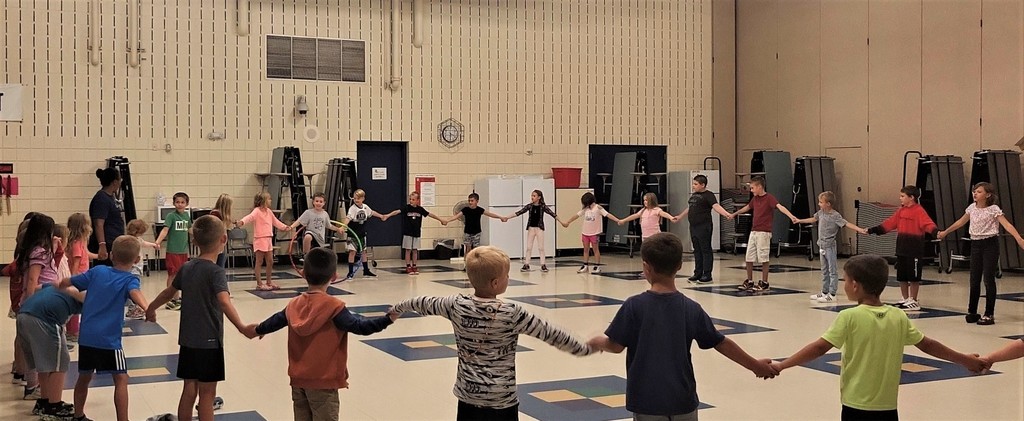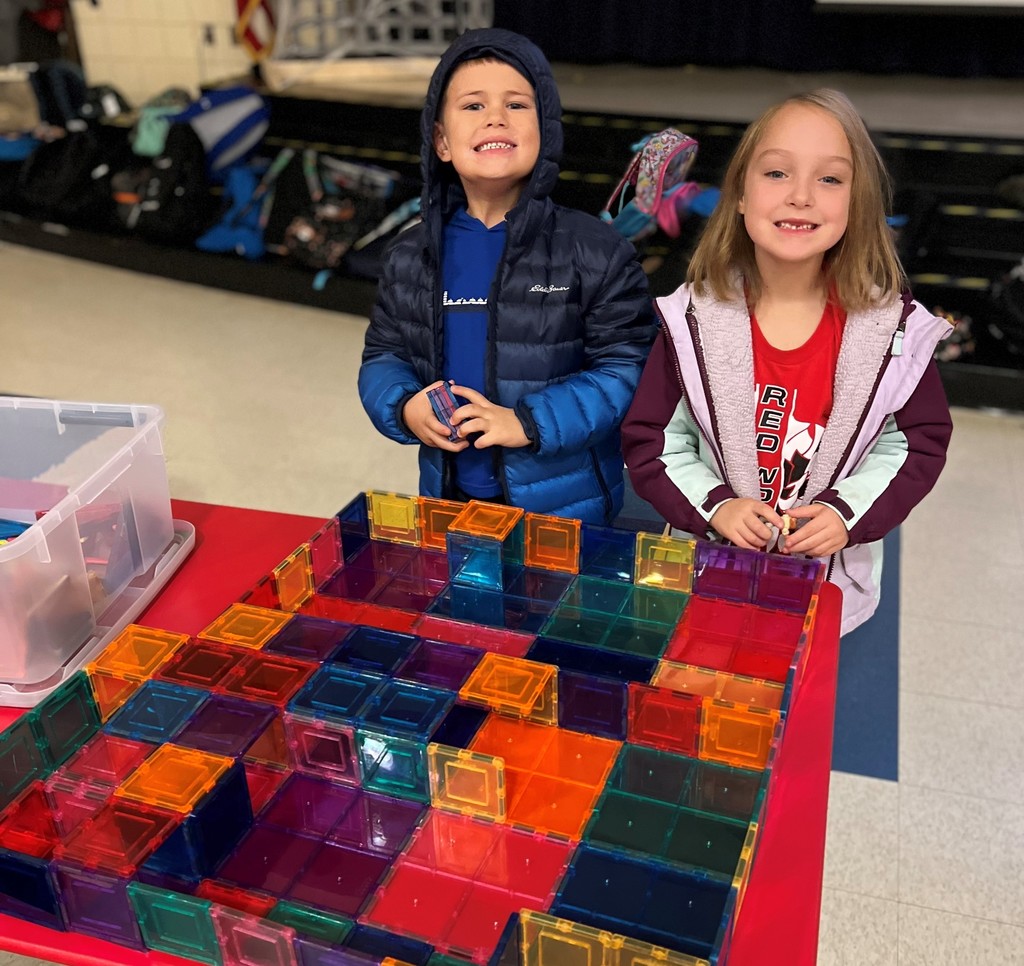 The next PPPS Parent Chat will take place on December 1, from 6-7 PM on Zoom. The topic is Helping Your Child Read for Success: Strategies, Services, & Supports. Hear from PPPS educators and reading specialists and staff from the Paw Paw District Library and learn about how to support students towards more and better success in reading, resources available to help at school and home, and strategies that work. More information and the zoom link for the program is available at PPPS.ORG, and all participants are eligible to win a $25 VISA gift card.