Due to a shortage of drivers, the EAGLE bus will not run tomorrow, Friday, November 11th. We apologize for the inconvenience.

All Paw Paw area senior citizens are welcome to join us next Friday, November 18 for a special "Give Thanks Luncheon" hosted by Paw Paw Public Schools! Guests are asked to park and enter on the west side of Paw Paw High School by the tennis courts or on the south side near the Performing Arts Center. #Community

Paw Paw Families, The EAGLE bus will not be running the ELEMENTARY route this morning. There will be a bus to take students home from school.

Paw Paw Families, due to illness, the DINO bus will not be running the ELEMENTARY route tomorrow, Wednesday, morning. There will be a bus to take students home from school.

Paw Paw Families, due to illness, the MONKEY bus for ELEMENTARY will not be running tomorrow, Tuesday, morning. There will be a bus to take students home from school.

We're hoping parents can join our first Parent Chat of 2022-23 on the topic of Self-Efficacy, on Thursday, November 10, from 6-7 PM on Zoom. Hear from PPPS educators and other parents, ask questions, and join the discussion on the topic of developing a positive, "can-do" mindset in students. The impact on student success is powerful, and backed by research. The program will be hosted virtually on the Zoom platform, and the link can be found at PPPS.ORG in the NEWS section of the district home page.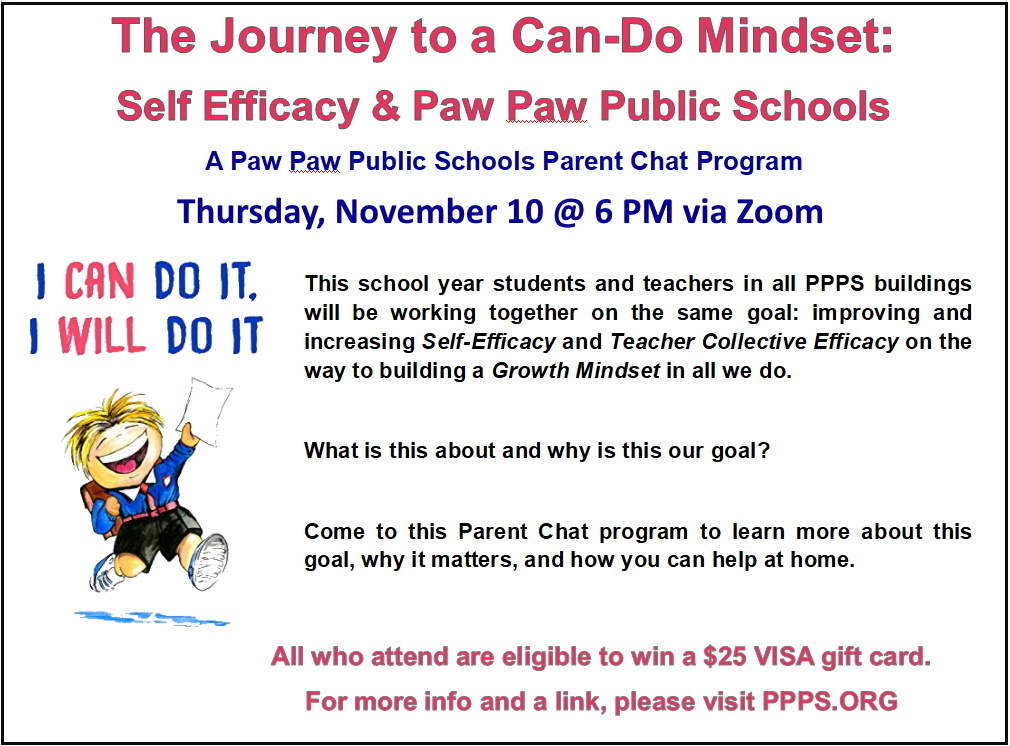 Important Announcement: The yellow flashing lights on the speed limit signs near the Paw Paw High School entrance are currently not working properly. The PPPS Maintenance Department is aware of this issue, and they are working to have it resolved by Thursday, at the latest. Please exercise caution in this area, and thank you for your patience.

Recently, the Transportation Department at PPPS sponsored a poster contest for School Bus Safety Week. Students grades Y5-5th grade were invited to design posters around the theme "Take Pride In How You Ride" with a focus on positive behavior while riding the school bus. One winner was chosen from each grade level, and winners received a certificate signed by Transportation Director Angela Vasquez, a keepsake group photo, a Boo Book from Wendy's for 5 free Frosties and a Halloween candy bag! The student's posters will also be on display at the Elementary schools for all to see. #SchoolBusSafety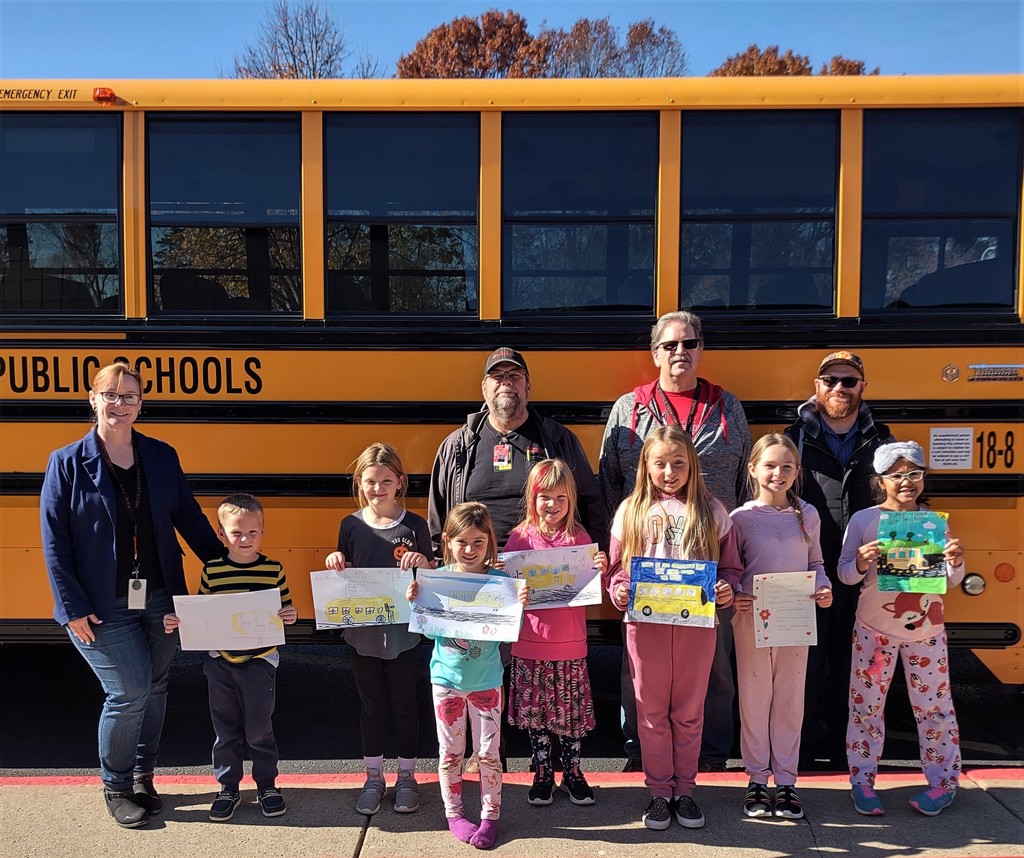 With so many rowdy M&M's in the school, it's a good thing we have our first "official" PPMS Hallway Howler, School Board Member Ray Martin, patrolling the halls today! (He's the only bearded M&M in the photo :) If you'd like to get more involved in the schools, consider volunteering to become a Hallway Howler. Howlers are positive role models for students who provide extra adult supervision in the hallways and common areas. Contact any of the schools at
www.ppps.org
to learn more.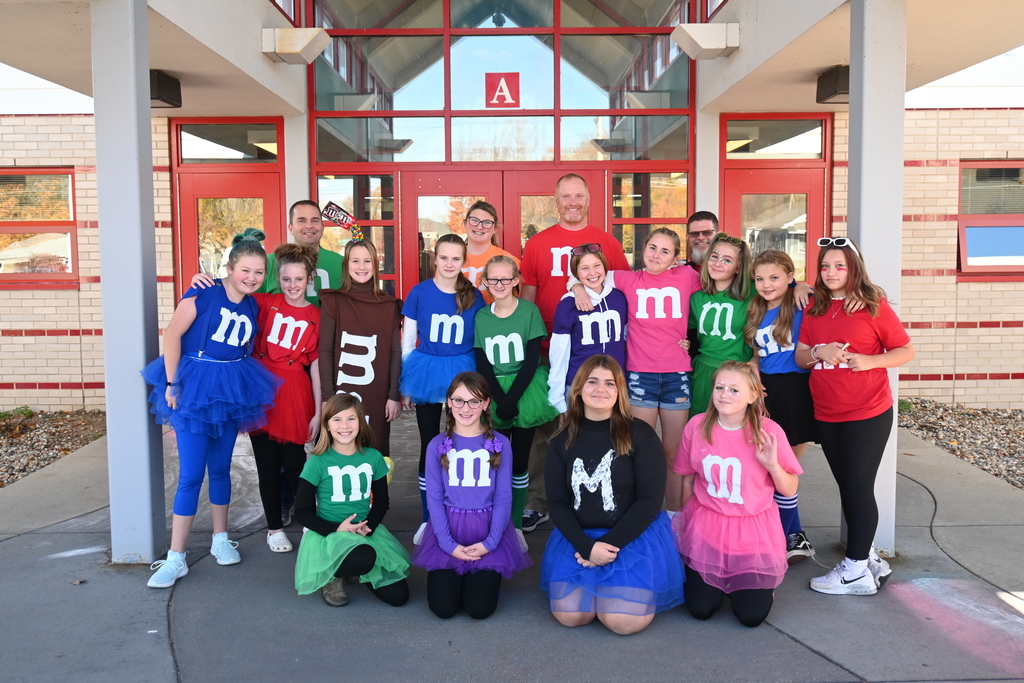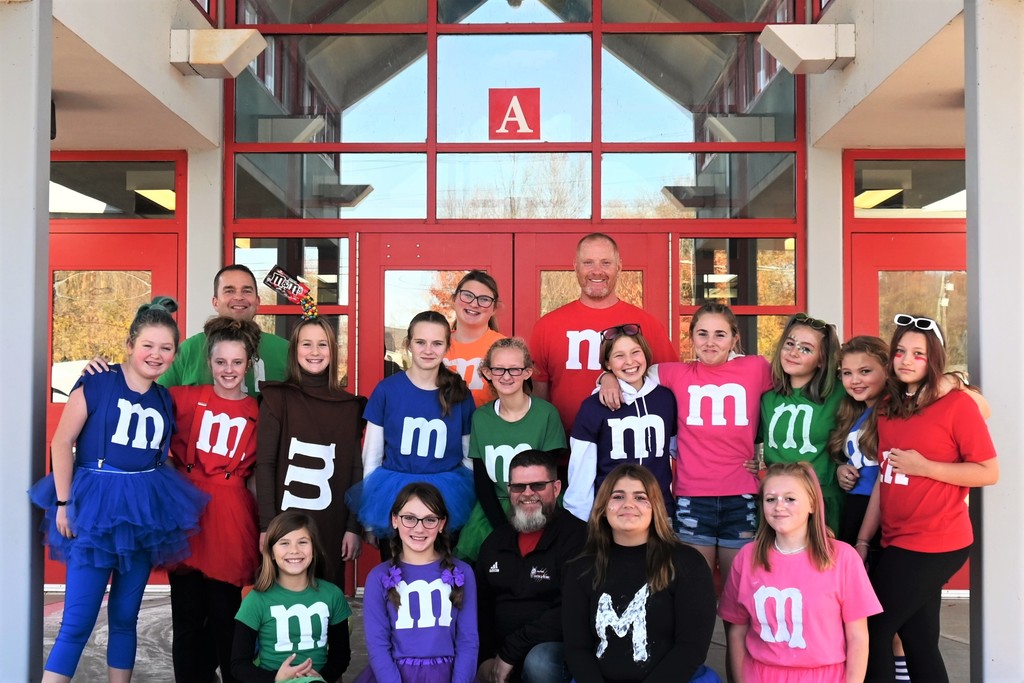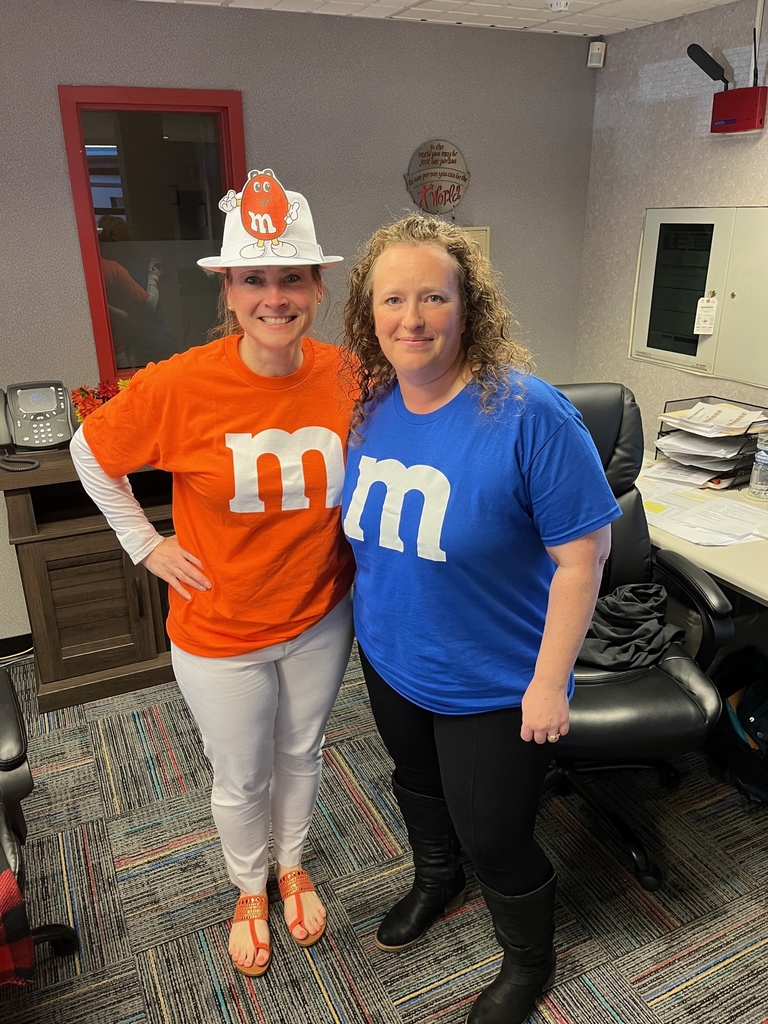 Halloween Dress Up Days are in full swing at Paw Paw Middle School! Monster Monday was followed by Fall for All, then Flip-Flop Day, and today is Opening-Day, where students and staff were encouraged to wear their camouflage, dress like a deer or wear their hunting outfits.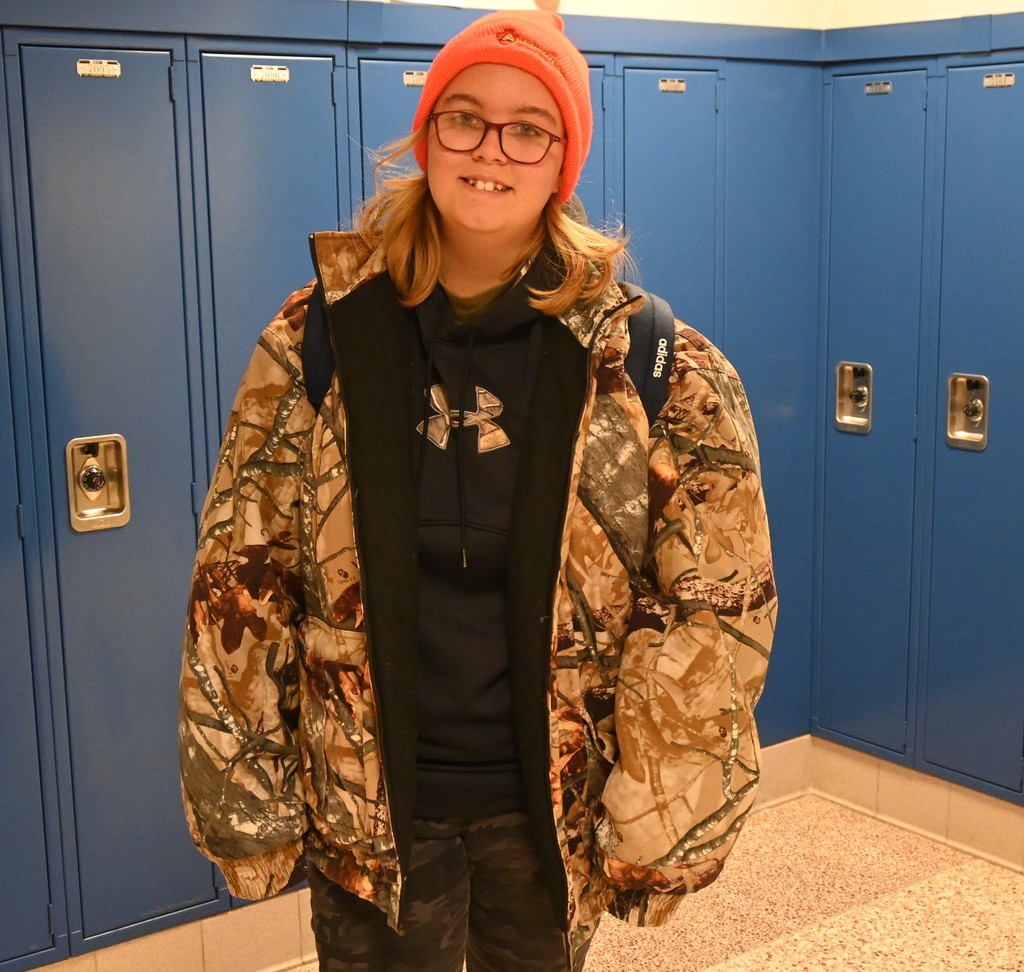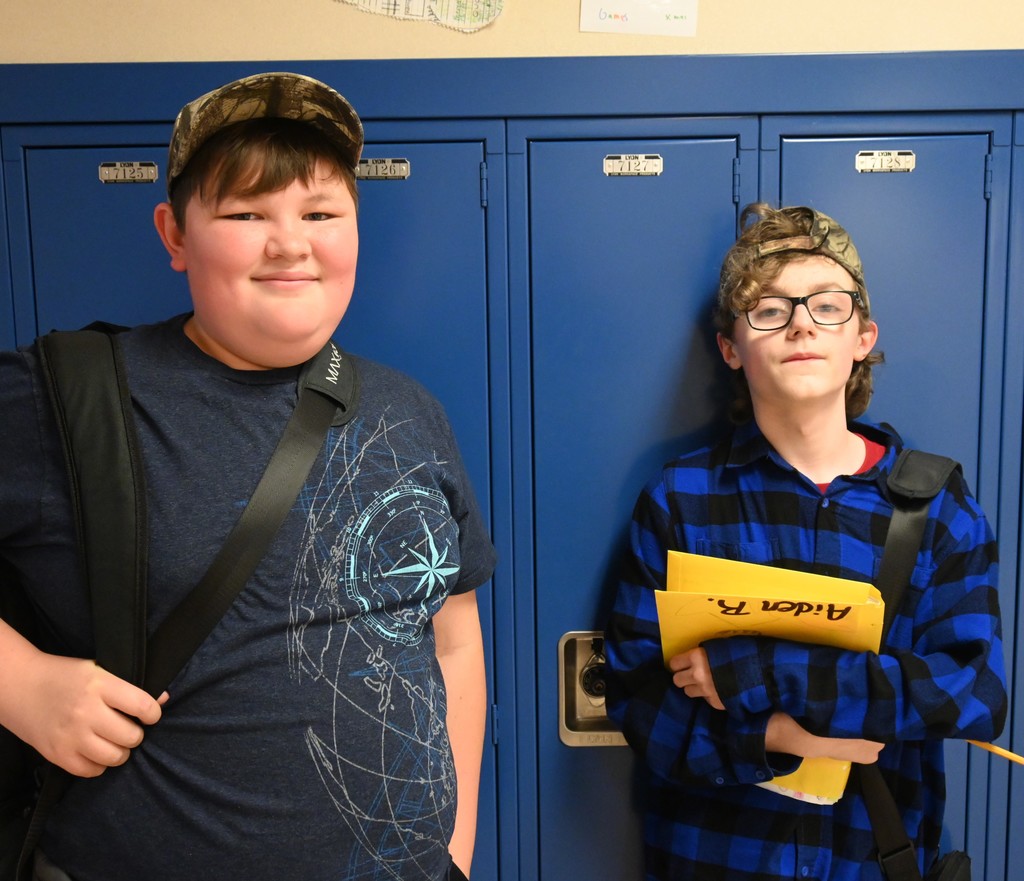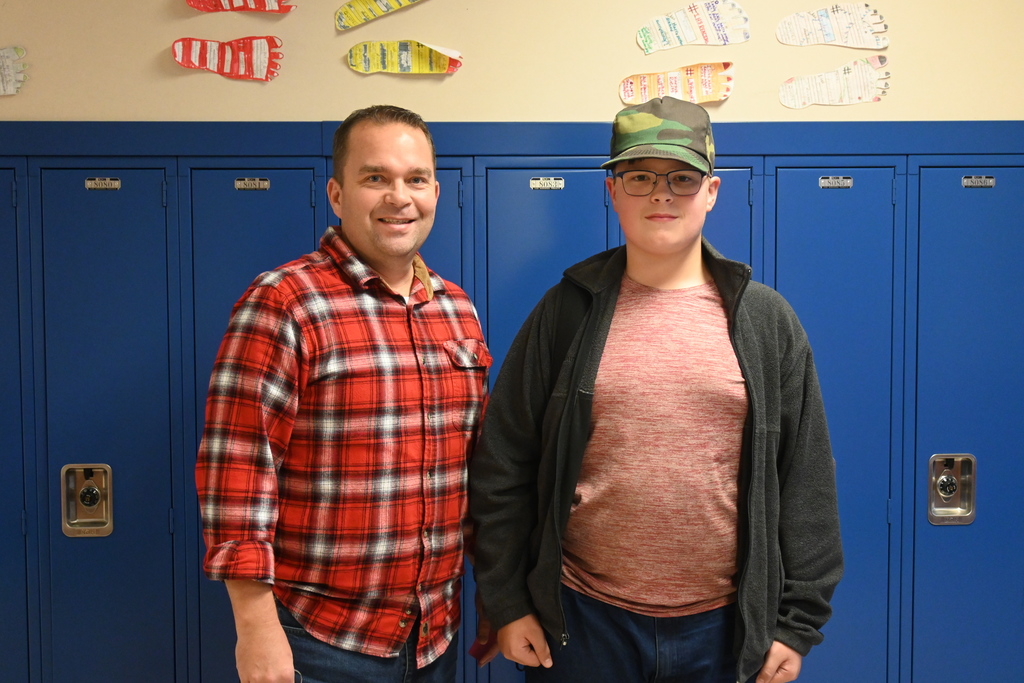 Thank you to our community partners at Paw Paw Area Chamber of Commerce for offering to host a candidate forum tomorrow at Freshwater Church in Paw Paw! This is your opportunity to learn more about the candidates running for office and make an informed decision. #community #buildtogetherpawpaw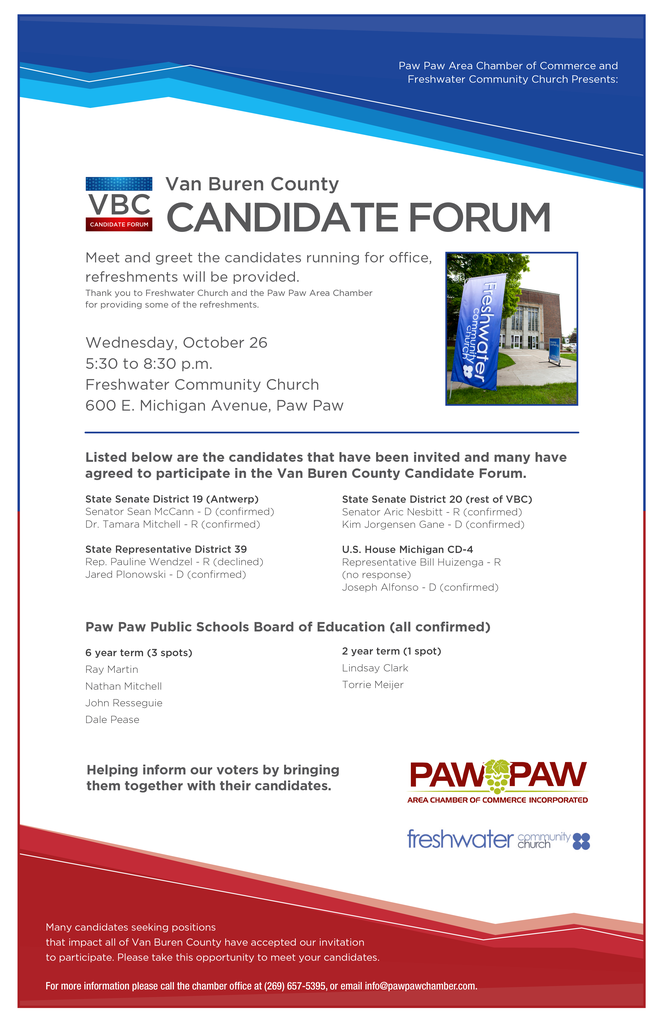 We hope to see our Paw Paw area senior citizens at tomorrow's "Fall into Paw Paw Luncheon" at 1:15 p.m. in the H.S. cafeteria! Guests are asked to park and enter on the west side of the high school by the tennis courts or on the south side near the Performing Arts Center. Thank you! #Community #RelationshipsMatter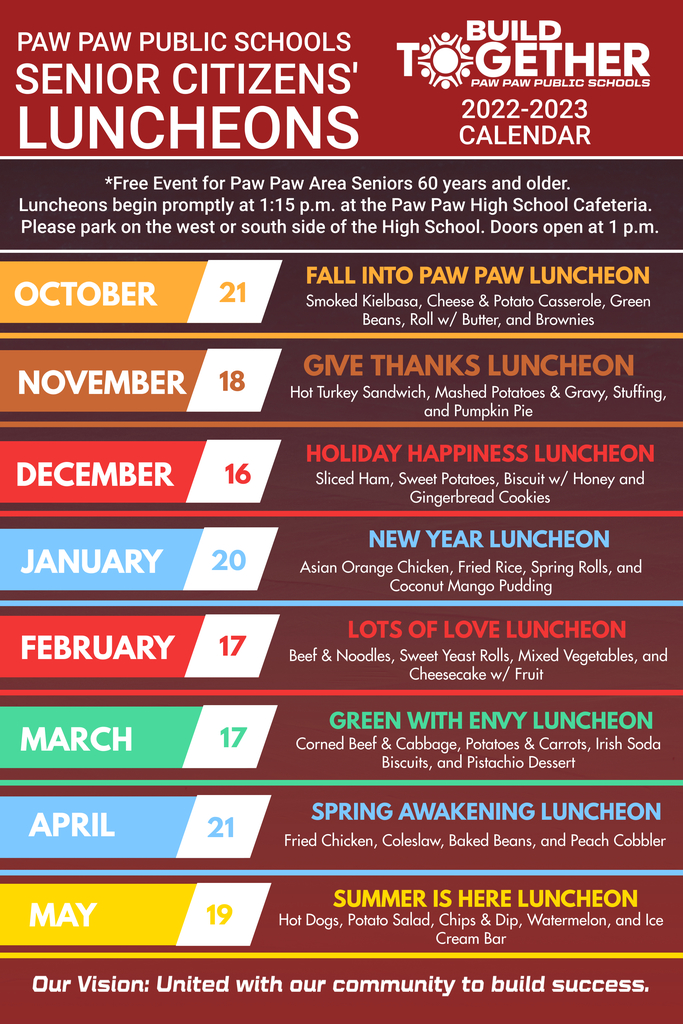 Yesterday at the Paw Paw Middle School staff meeting, teachers and administrators celebrated four years of progress by teachers on the goal of becoming a model PLC school, including work to clarify curriculum and to put resources in place for instruction and intervention. Teacher Beth Covey and Principal Jerry McDaniel shared information about the journey so far, and what comes next as teachers work to improve student outcomes in our middle school.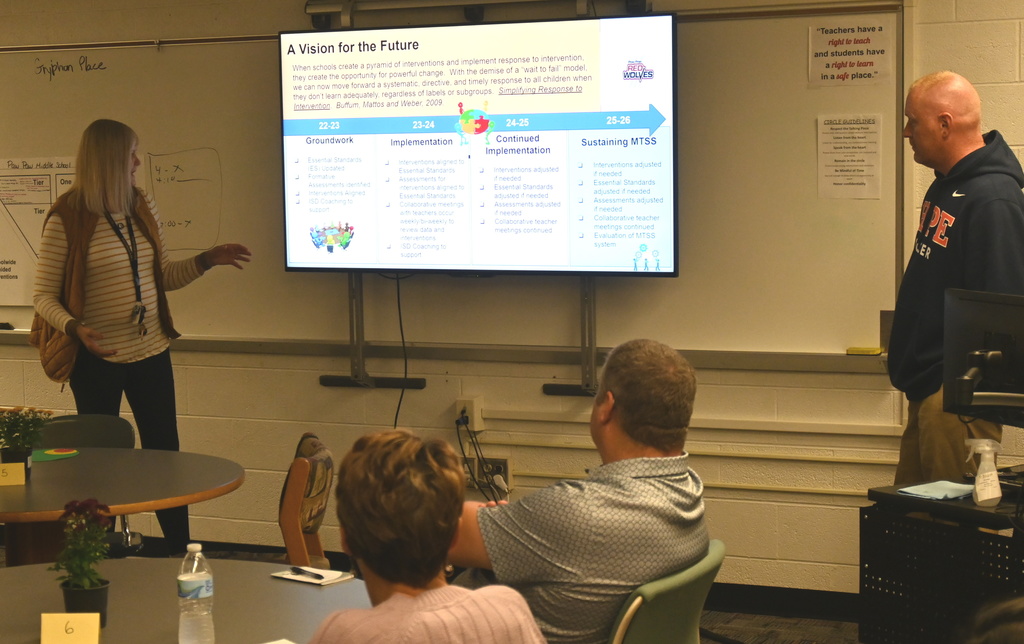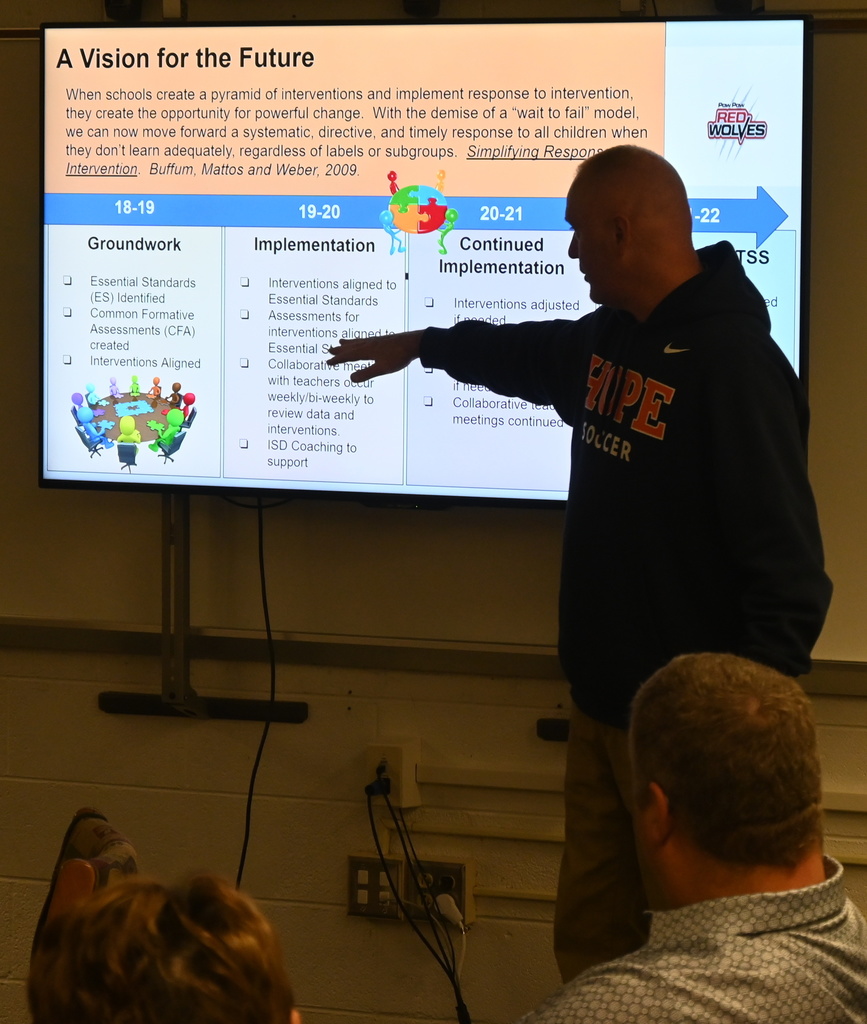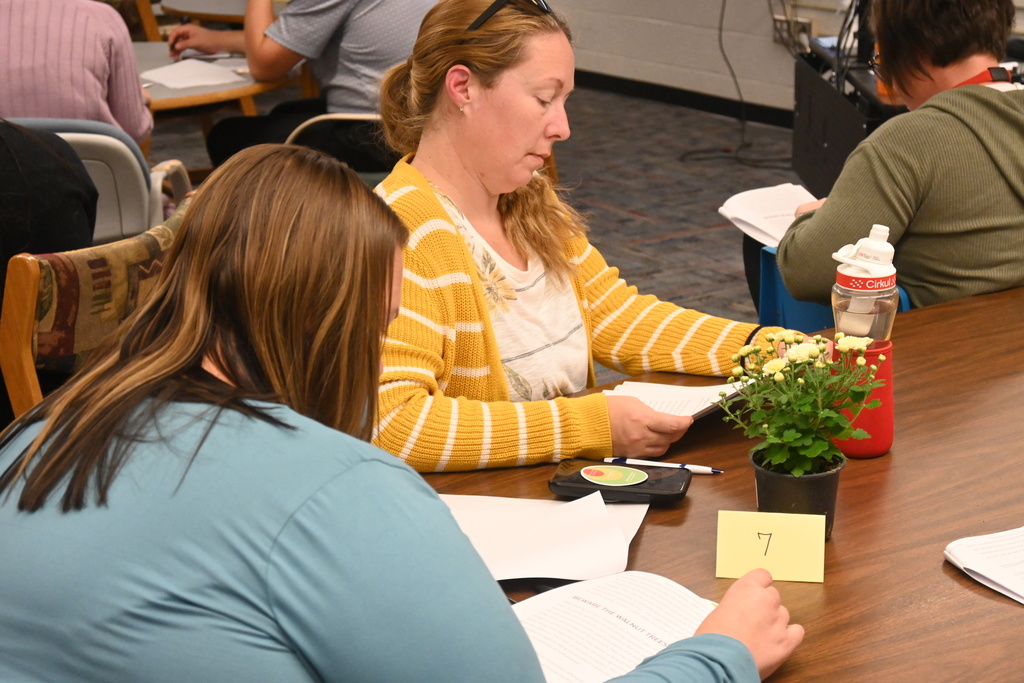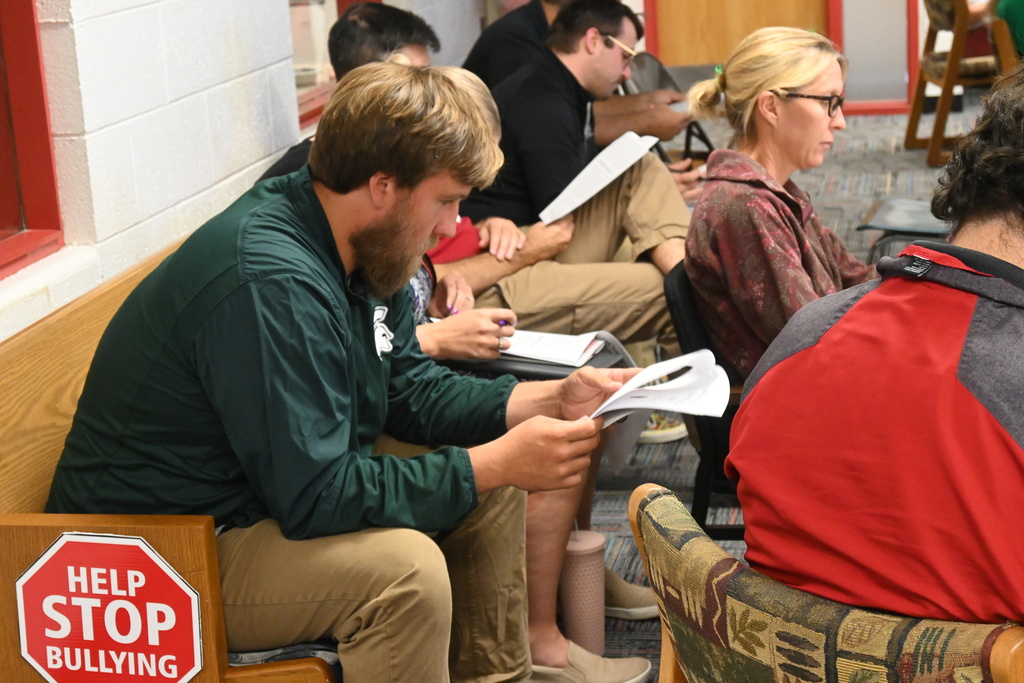 Congratulations to the Paw Paw Middle School Students-of-the-Month: Brynn Cummings, Dakota Martorell and Kylah Jacobs for being recognized at last night's Board of Education Meeting. Well done! #PackPride #Success #Integrity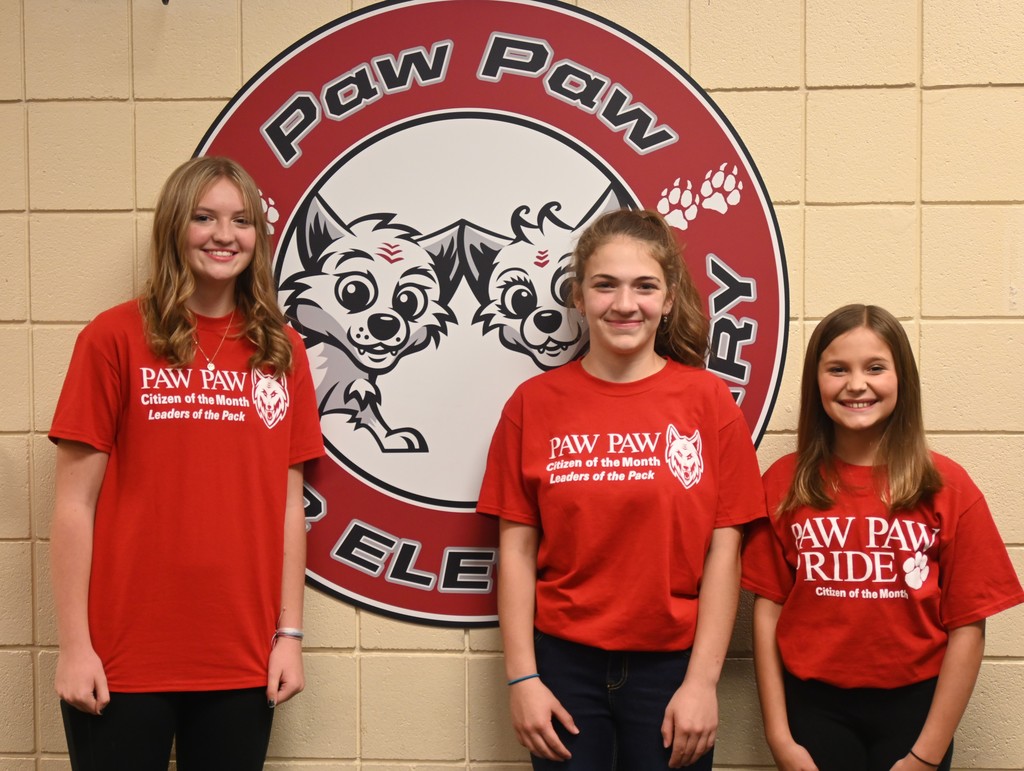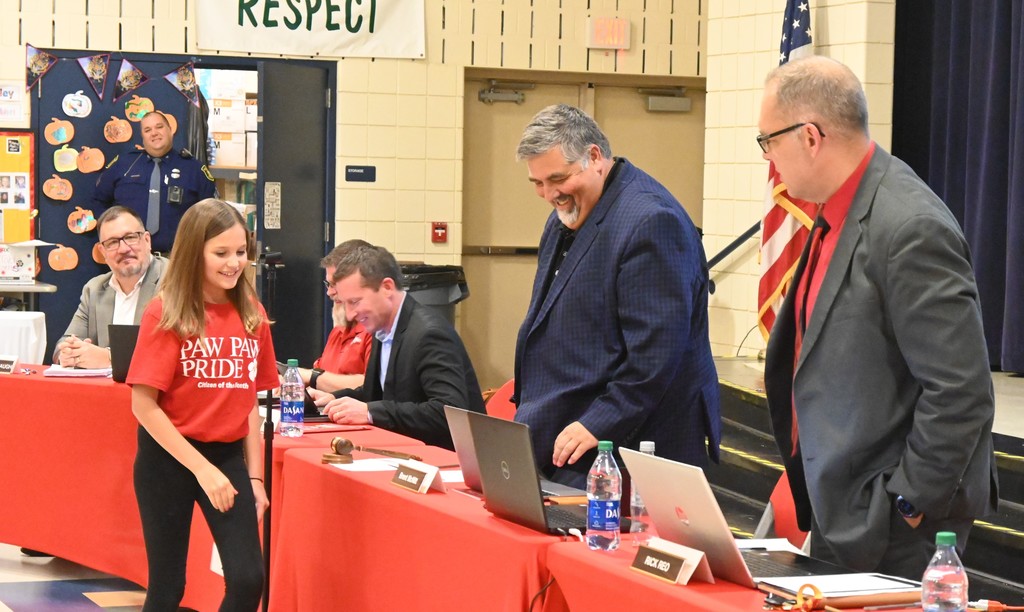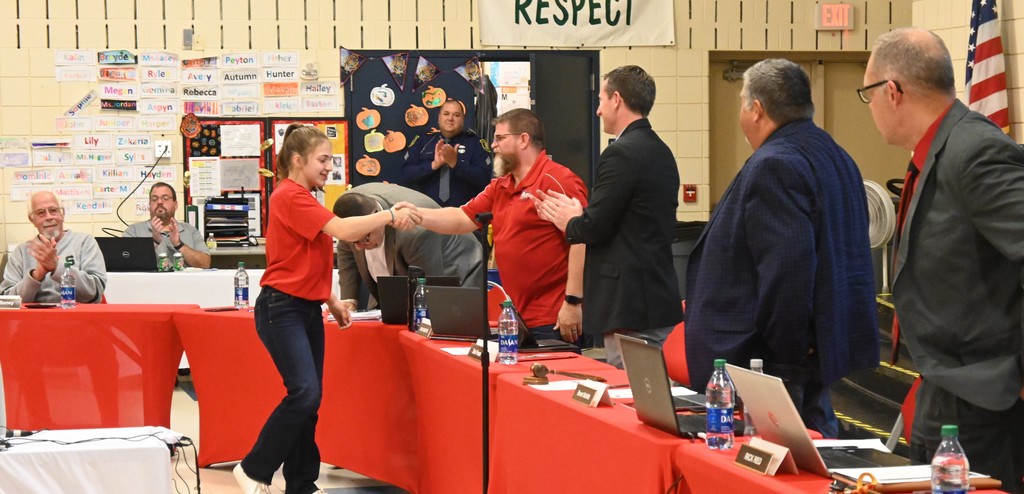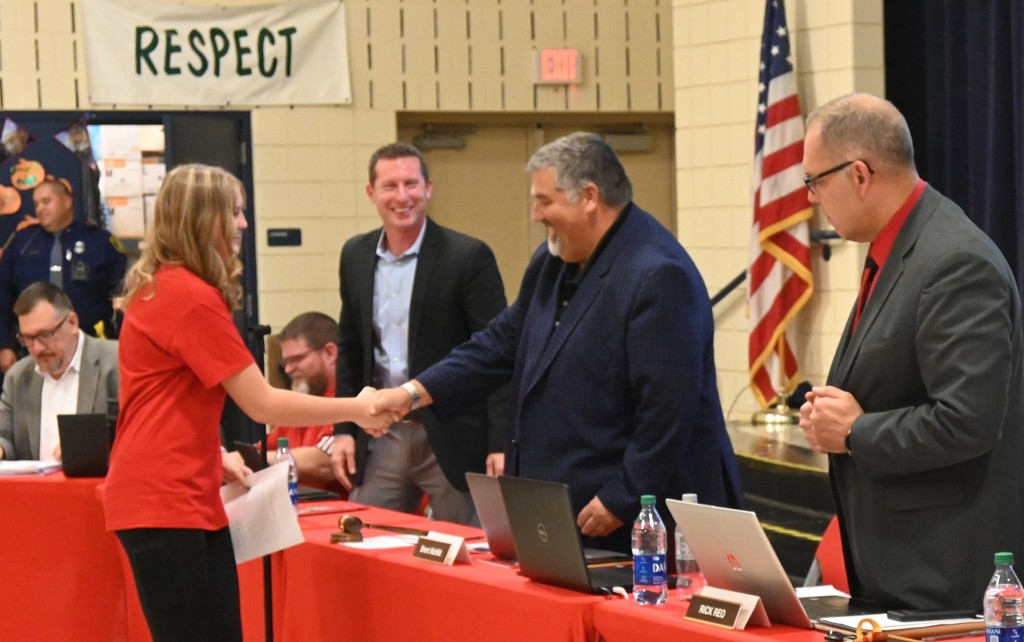 A reminder that the Parent Chat originally scheduled for this evening (Thursday, October 6) has been postponed, and a date will be identified and communicated in the next week. Thank you for your interest in Parent Chats and the topic of Self-Efficacy. We look forward to getting to this important topic in the very near future.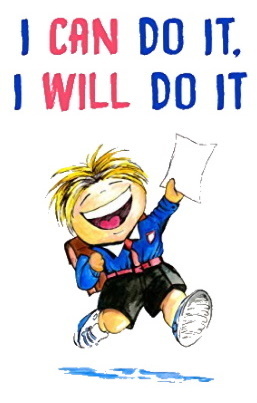 Good Afternoon, Our phones are back up. We apologize for the inconvenience.
Good Afternoon, Unfortunately at the moment our phone lines are down. We are working to restore them quickly but do not have an estimated restoration time. Emailing building secretaries and principals is the best mode of communication at the moment. We apologize for the inconvenience.

Today, students from the Cedar Street Campus competed in a scavenger hunt called the "Paw Paw Scramble" as a way to get to know the community. This photo is of Mrs. Chandler's team at one of 20 stops in the downtown area. Students were challenged in many areas, such as: creative problem-solving, Paw Paw history and even math! See if you can answer this: Count the number of seats at the Strand Theatre. If the Strand charges $3 per ticket, how much money will the Strand make if 2/3 full? #communityconnections #buildtogetherpaw

National Custodian Day is Sunday, October 2, and we would like to recognize the excellent work that is done every day by the PPPS Custodial Staff! Your work is appreciated and does not go unnoticed. We are so thankful for our WONDERFUL team and everything they do to keep our schools and facilities looking great! #CustodianAppreciationDay #PackPride #pawpawproud

On October 6 Paw Paw Public Schools will host its first Parent Chat program for the 2022-23 school year with a focus on our District-wide improvement goal of raising self-efficacy and teacher collective efficacy. If you are able, we hope you'll join us to learn more about this important goal, how it leads to student success, and how you can help from home. For those who cannot make it, the session will be recorded and available on the PPPS.org website, in the Parenting Resources area (click on the menu at the top of the homepage.) The meeting will be held on the Zoom platform, and parents can join through this link:
https://bit.ly/3xVX1iS
. A $25 gift card will be raffled as part of the program, and everyone who attends will be entered into a drawing to win one. Please contact Curriculum Director Corey Harbaugh for more information at
corey.harbaugh@ppps.org
or (269) 415-5211.