At Paw Paw Public Schools, over 80 students in Young 5's through 5th Grade are enrolled in the Before and After School Enrichment (BASE) Program. As the Director of the BASE program, Ms. Lacey Jackson and her team are committed to providing quality care in a safe and fun environment! To learn more, please contact:
lacey.jackson@ppps.org

The next PPPS Parent Chat will take place on December 1, from 6-7 PM on Zoom. The topic is Helping Your Child Read for Success: Strategies, Services, & Supports. Hear from PPPS educators and reading specialists and staff from the Paw Paw District Library and learn about how to support students towards more and better success in reading, resources available to help at school and home, and strategies that work. More information and the zoom link for the program is available at PPPS.ORG, and all participants are eligible to win a $25 VISA gift card.

If you're looking for a rewarding and flexible career, then be sure to attend our upcoming Bus Driver Recruitment Event on Thursday, December 8, 2022, at Paw Paw High School! Hosted by PPPS and Hoekstra Transportation, you're invited to enjoy pizza, test drive a bus, register for a gift card to Black Rock Restaurant, and more. #WeNeedDrivers

All morning elementary bus routes are running 10-15 minutes late.

Your Board of Education wants you to know about the great things they see happening in and around Paw Paw Public Schools! #buildtogetherpawpaw
Good Morning Paw Paw families. Paw Paw Schools will be closed today, Friday, November 18, due to hazardous road conditions. The senior citizens luncheon for today is canceled.

We look forward to seeing our Paw Paw area senior citizens at tomorrow's "Give Thanks Luncheon!" This complimentary luncheon is a way for PPPS to give back to our senior citizens who have served our community in so many ways! Doors will open at 1 p.m. If school is canceled due to weather, the Senior Luncheon will also be canceled. #community #BuildTogetherPawPaw

Due to a sudden shortage of drivers, the LION bus will not be able to transport students home today. We apologize for the inconvenience.

Please be aware that the Elephant bus is running late today for both High School and Elementary routes. Thank you for your patience!

November 15 Deadline to Claim Your Child Tax Credit! Families with no income or low income could get at least $3,000 per child with the Child Tax Credit, plus $1,400 with the third stimulus payment - even if they have never filed taxes before (and if they have not yet already filed taxes this year). It is estimated that at least 65,000 children in Michigan could miss out on this money if their parent/guardian has not yet filed. There is an easy form for people to file on their mobile devices in 15 minutes or less in English or Spanish. People have until November 15 to sign up this year at Get CTC. Outreach materials are available in 11 languages, including flyers, template emails, texts, and robo calls. Families can be directed tohttps://
www.getctc.org/en
to sign up. Se habla espanol.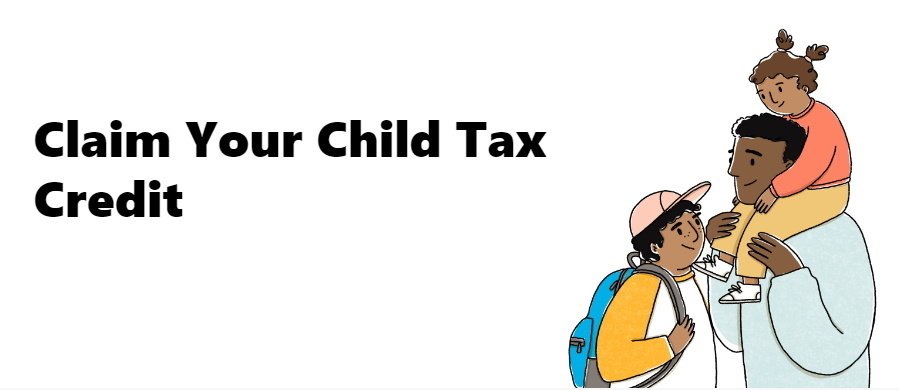 Due to a shortage of drivers, the EAGLE bus will not run tomorrow, Friday, November 11th. We apologize for the inconvenience.

All Paw Paw area senior citizens are welcome to join us next Friday, November 18 for a special "Give Thanks Luncheon" hosted by Paw Paw Public Schools! Guests are asked to park and enter on the west side of Paw Paw High School by the tennis courts or on the south side near the Performing Arts Center. #Community

Paw Paw Families, The EAGLE bus will not be running the ELEMENTARY route this morning. There will be a bus to take students home from school.

Paw Paw Families, due to illness, the DINO bus will not be running the ELEMENTARY route tomorrow, Wednesday, morning. There will be a bus to take students home from school.

Paw Paw Families, due to illness, the MONKEY bus for ELEMENTARY will not be running tomorrow, Tuesday, morning. There will be a bus to take students home from school.

We're hoping parents can join our first Parent Chat of 2022-23 on the topic of Self-Efficacy, on Thursday, November 10, from 6-7 PM on Zoom. Hear from PPPS educators and other parents, ask questions, and join the discussion on the topic of developing a positive, "can-do" mindset in students. The impact on student success is powerful, and backed by research. The program will be hosted virtually on the Zoom platform, and the link can be found at PPPS.ORG in the NEWS section of the district home page.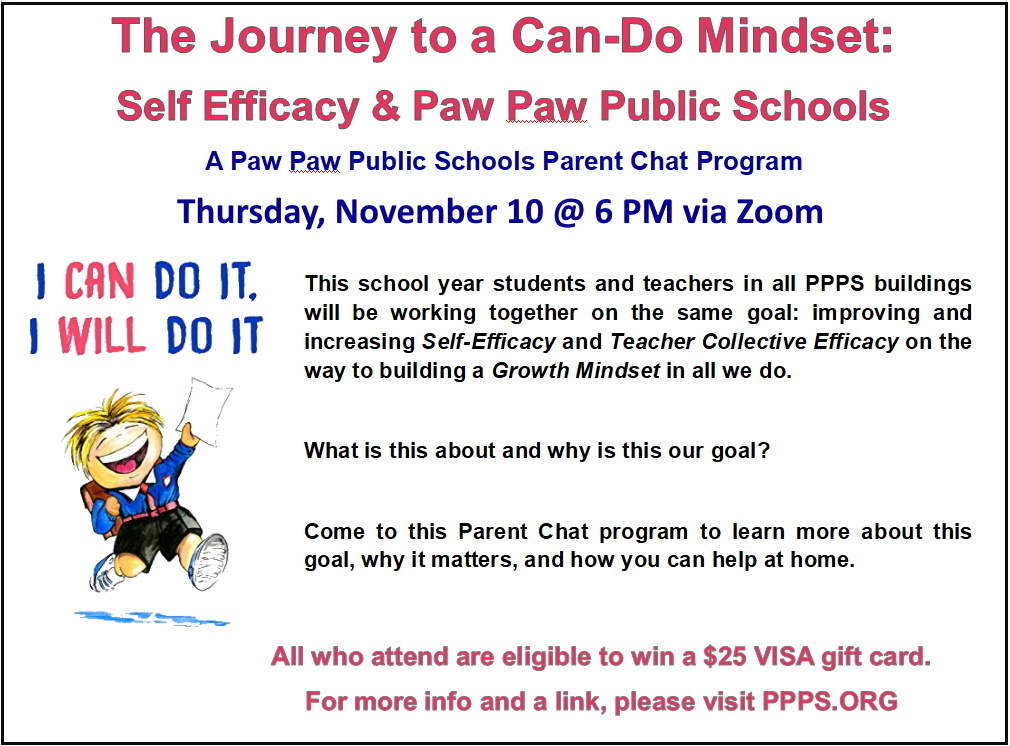 Important Announcement: The yellow flashing lights on the speed limit signs near the Paw Paw High School entrance are currently not working properly. The PPPS Maintenance Department is aware of this issue, and they are working to have it resolved by Thursday, at the latest. Please exercise caution in this area, and thank you for your patience.

Recently, the Transportation Department at PPPS sponsored a poster contest for School Bus Safety Week. Students grades Y5-5th grade were invited to design posters around the theme "Take Pride In How You Ride" with a focus on positive behavior while riding the school bus. One winner was chosen from each grade level, and winners received a certificate signed by Transportation Director Angela Vasquez, a keepsake group photo, a Boo Book from Wendy's for 5 free Frosties and a Halloween candy bag! The student's posters will also be on display at the Elementary schools for all to see. #SchoolBusSafety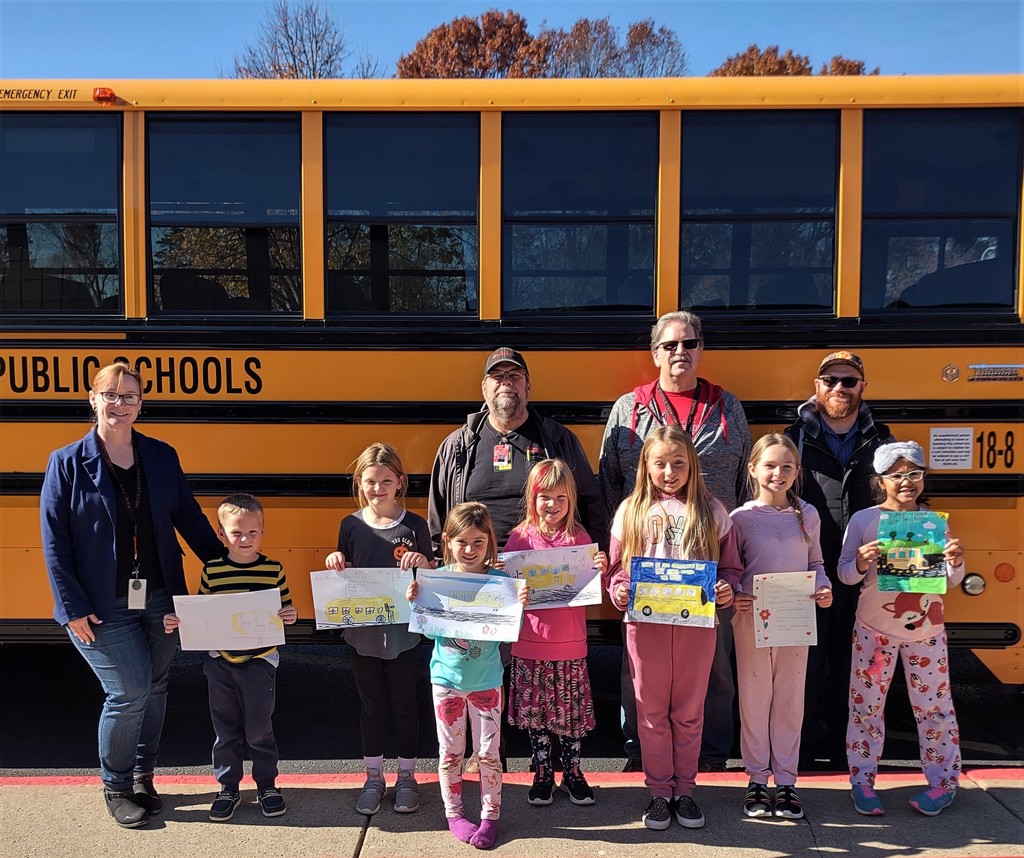 With so many rowdy M&M's in the school, it's a good thing we have our first "official" PPMS Hallway Howler, School Board Member Ray Martin, patrolling the halls today! (He's the only bearded M&M in the photo :) If you'd like to get more involved in the schools, consider volunteering to become a Hallway Howler. Howlers are positive role models for students who provide extra adult supervision in the hallways and common areas. Contact any of the schools at
www.ppps.org
to learn more.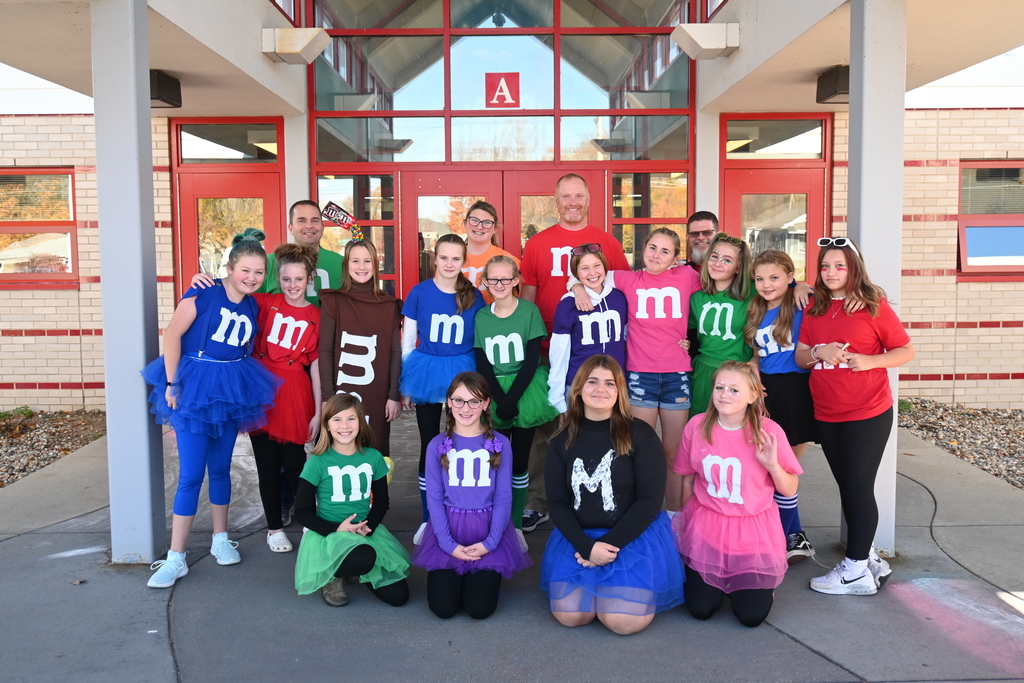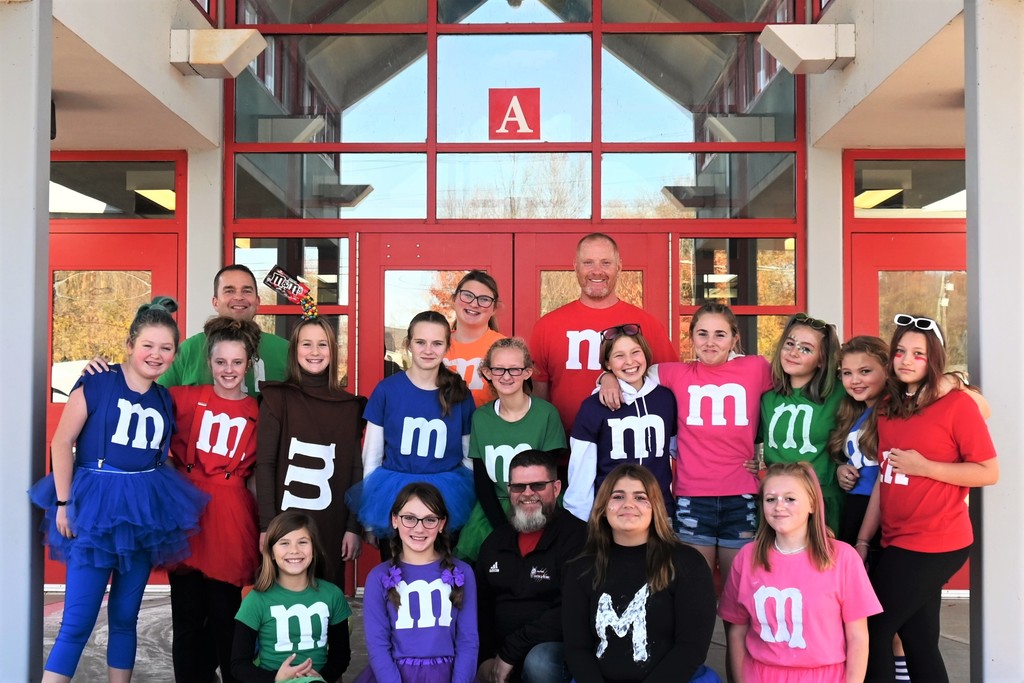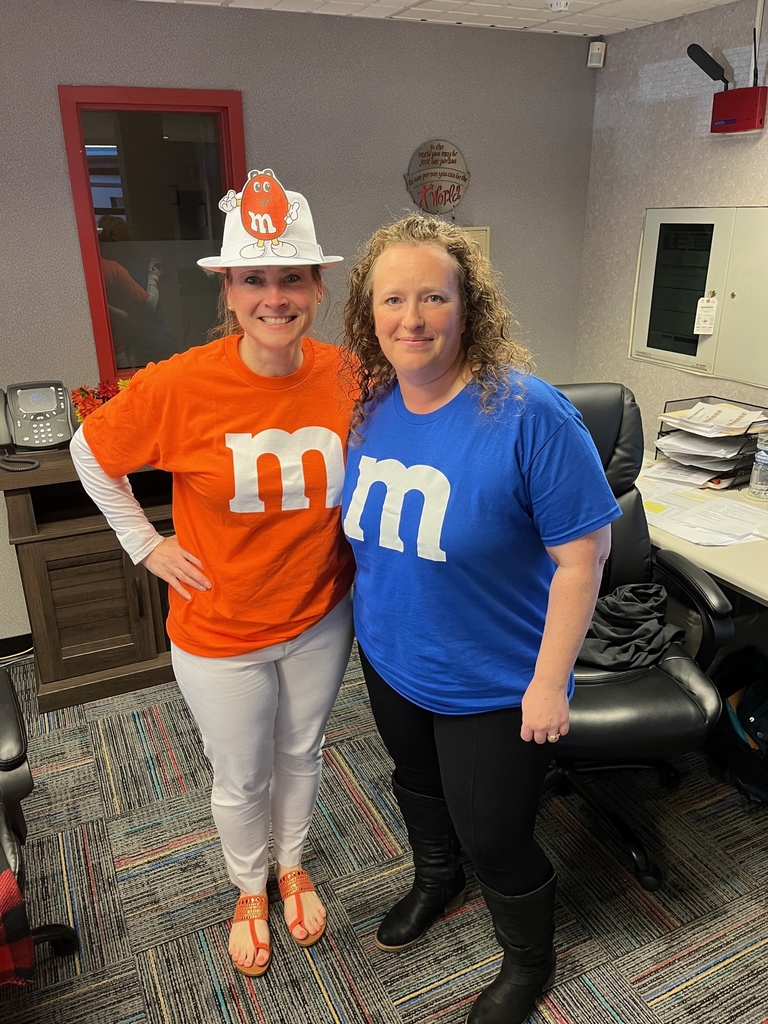 Halloween Dress Up Days are in full swing at Paw Paw Middle School! Monster Monday was followed by Fall for All, then Flip-Flop Day, and today is Opening-Day, where students and staff were encouraged to wear their camouflage, dress like a deer or wear their hunting outfits.