Paw Paw Middle School Principal Jerry McDaniel, Media Center Clerk Roxann Brouwer, and Asst. Principal Troy Schultz are overjoyed with the latest donation of 128 books! Melody Mahan and her son Zachary Mahan, a 9th-grade student at Paw Paw High School, were happy to donate and see them go to others to enjoy. #kindness #generosity #buildtogetherpawpaw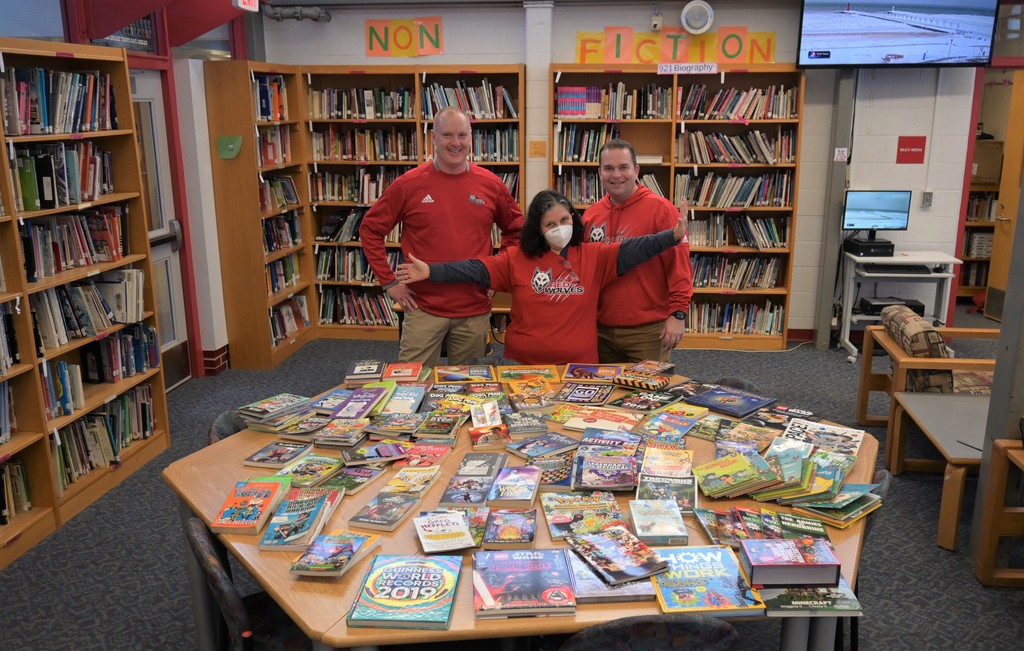 Here's a shout-out to the innovative design team at @TowerPinkster in Kalamazoo for hosting a group from PPPS and allowing us the opportunity to "virtually" walk through the design of our new Early Childhood Education Center. Stay tuned for more developments as the Bond construction projects continue!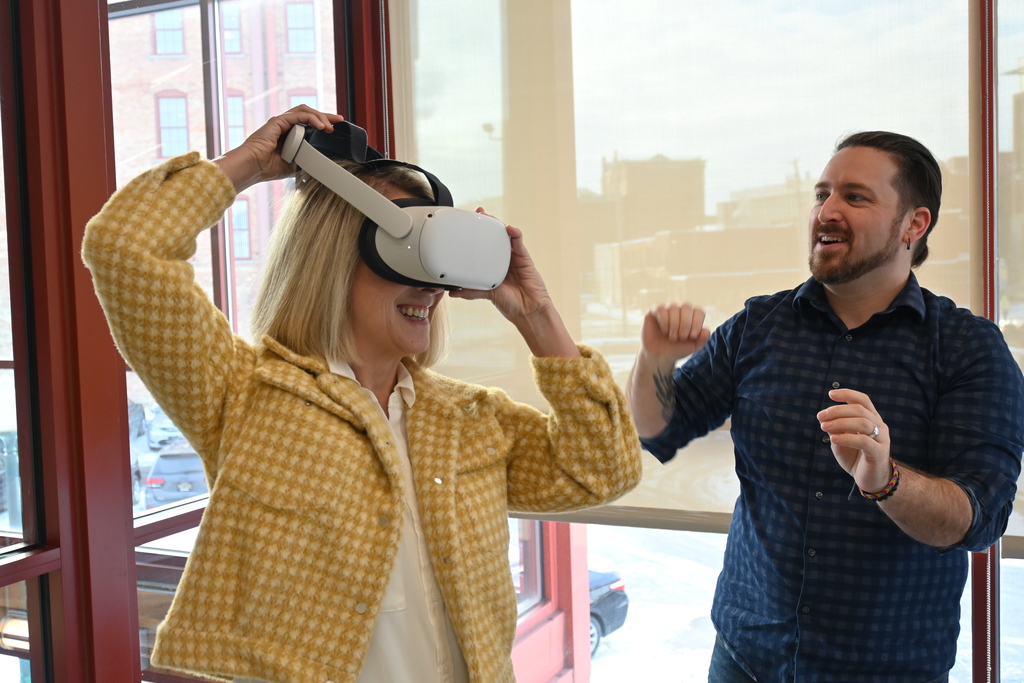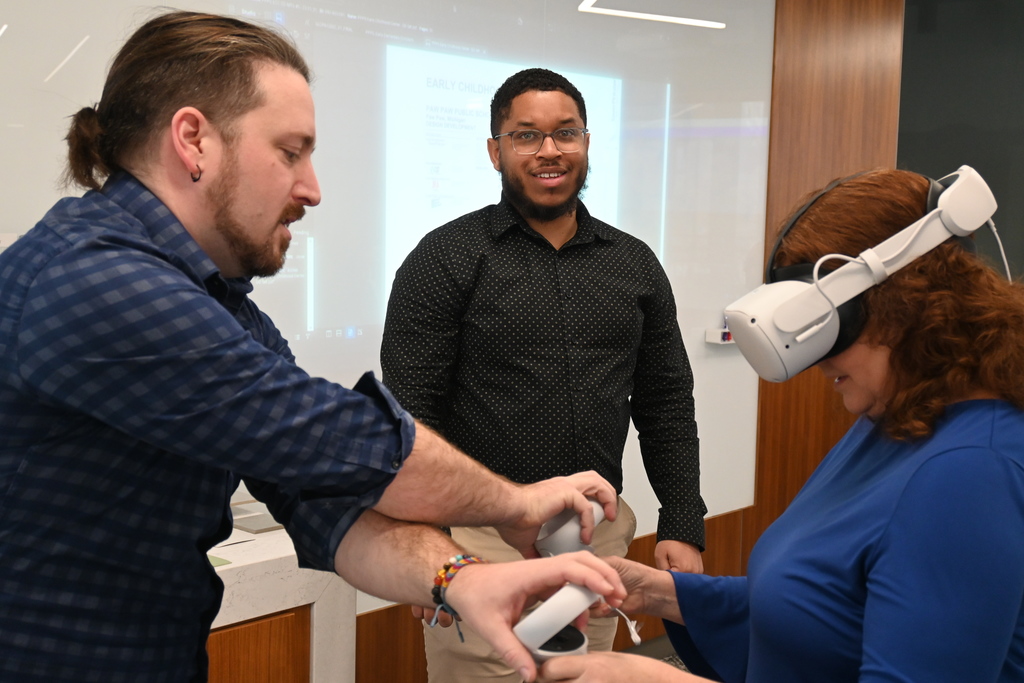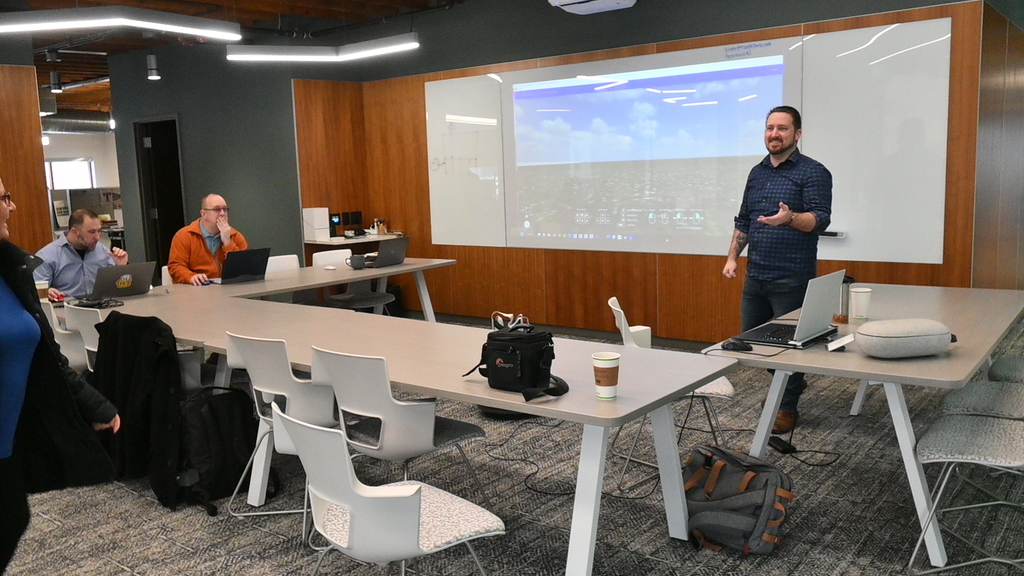 February is American Heart Month, and tomorrow the National Heart, Lung and Blood Institute and many groups around the country will observe National Wear Red Day as a way to raise awareness about heart disease. #WearRedDay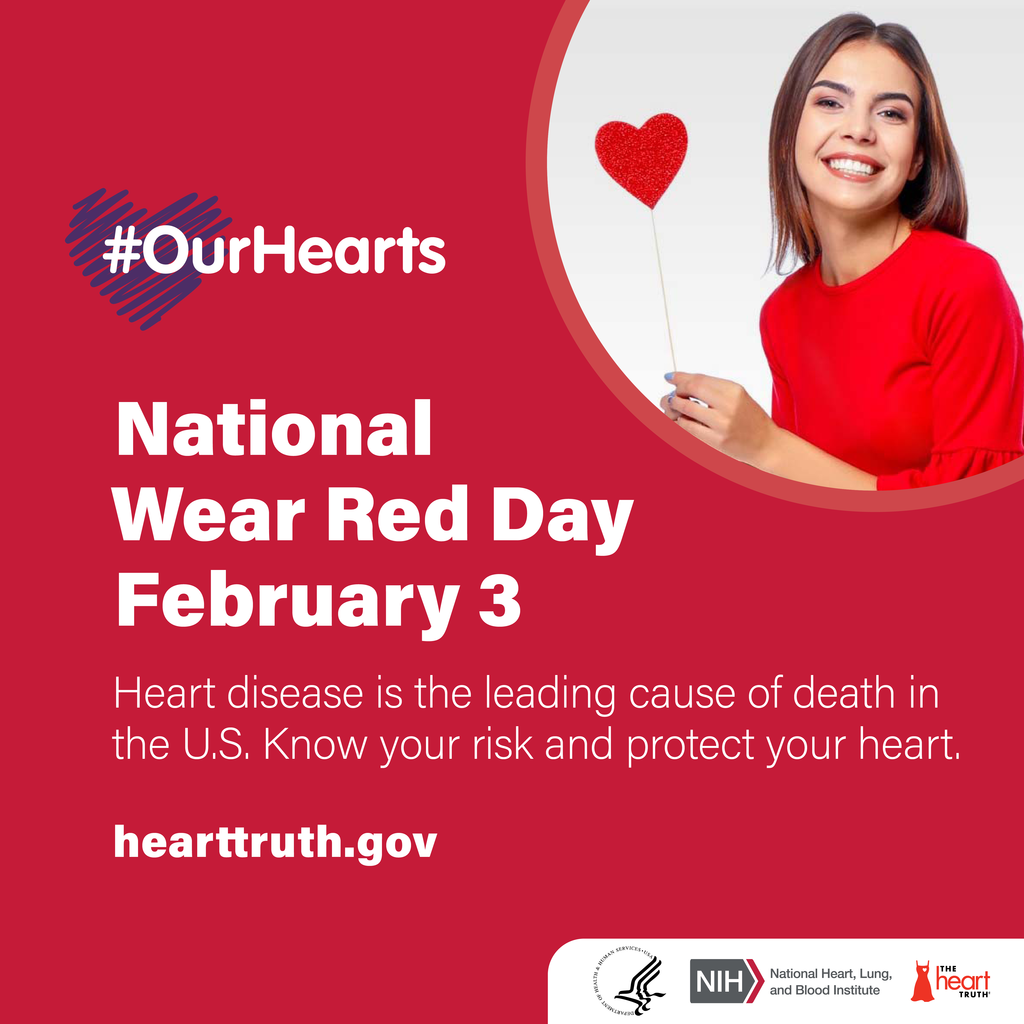 At PPPS, our Core Values are Integrity, Community, Success, Innovation, and Kindness. Today's featured Core Value is #Community. One way we show our commitment to the community is by hosting a complimentary Senior Citizens Luncheon once a month throughout the school year. #buildtogetherpawpaw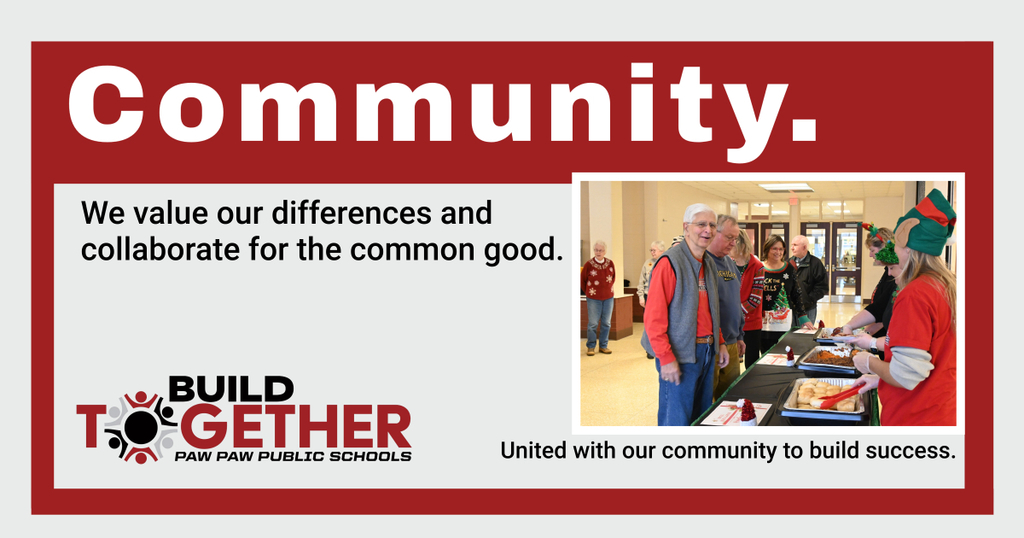 Paw Paw Public Schools joins with 537 local and 56 intermediate school districts across Michigan to celebrate School Board Recognition Month! The individuals serving on the board of Paw Paw Public Schools are Brent McNitt, Dale Pease, Ray Martin, Tom Baney, Lindsay Clark, Jon Vick, and Nate Mitchell. Thank you! #SchoolBoardAppreciation #BuildTogetherPawPaw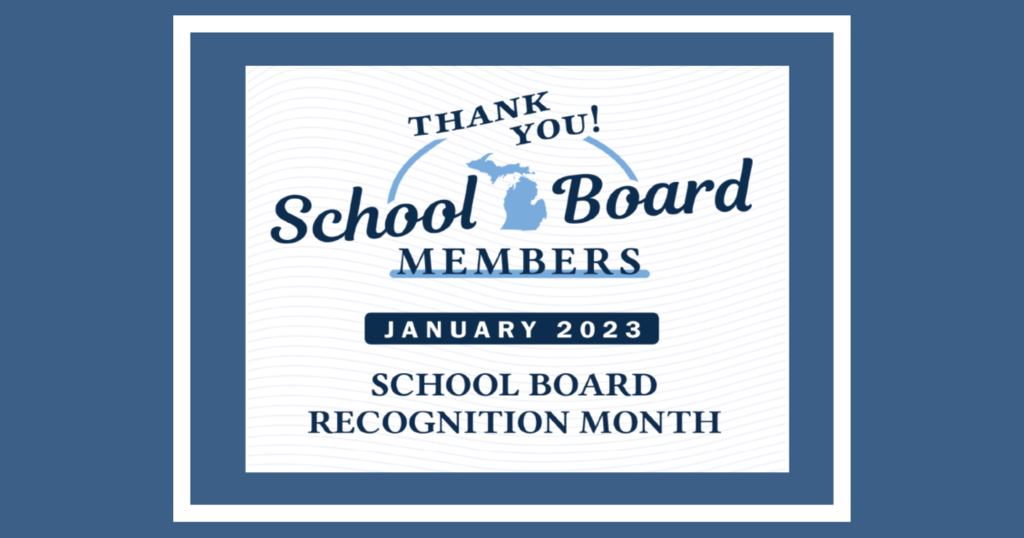 The impact of a school bus driver is measured in smiles! At Paw Paw Public Schools, our bus drivers take great pride in creating a welcoming and safe environment for all students. If you love to work with kids and have been looking for a rewarding and flexible career that offers competitive pay, a family-like work environment, great benefits, bonuses, and more, then apply today!
https://tinyurl.com/mwwrepha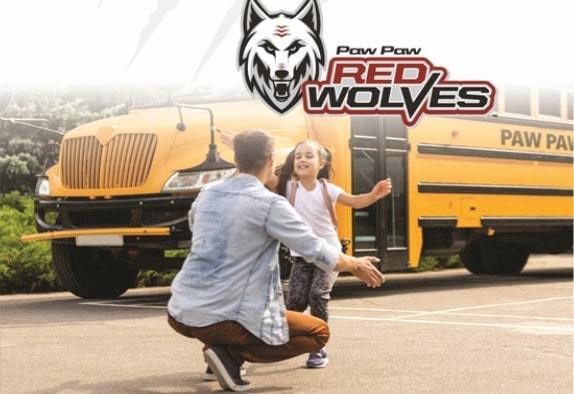 Paw Paw area senior citizens are invited to join us for tomorrow's Senior Citizens' Luncheon at Paw Paw High School! The Vision of Paw Paw Public Schools is to be united with our community to build success, and this is just one way to give back to our senior citizens who support our community in so many ways. #community #buildtogetherpawpaw

"The function of education is to teach one to think intensively and to think critically. Intelligence plus character - that is the goal of true education." Dr. Martin Luther King, Jr. #MLK #Integrity #BuildTogetherPawPaw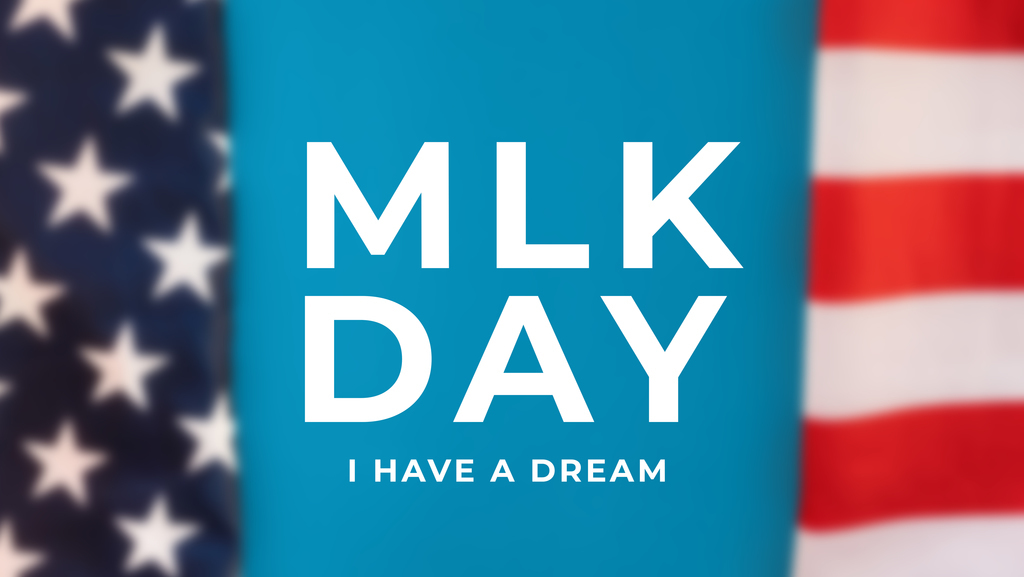 The PONY bus will be unable to transport students tomorrow, Friday, January 13th.
Paw Paw Schools will be closed tomorrow, Friday December 23rd. Also, due to forecasted heavier snow and increasing wind speeds later this evening, all after school and evening activities are canceled for today.

Happy Holidays! Have a safe and joyful holiday season.

Your Board of Education wants you to know about the great things they see happening in and around Paw Paw Public Schools! #buildtogetherpawpaw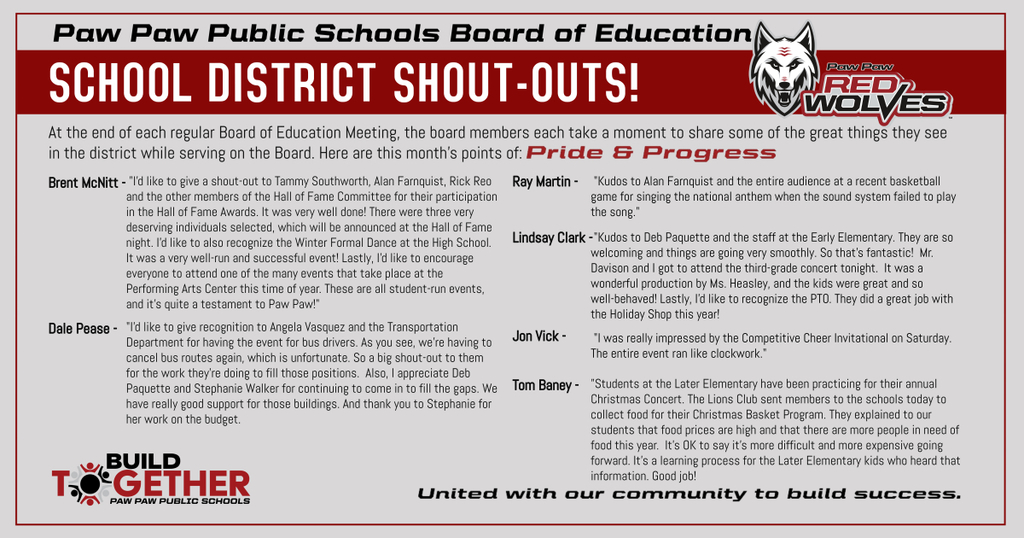 All local senior citizens are welcome to join us for tomorrow's "Holiday Happiness Luncheon" at Paw Paw High School! This complimentary luncheon is a way for students to connect with the community and give back to our senior citizens who have served in so many ways. Please park on the west or south side the High School. Doors will open at 1 p.m. #community #buildtogetherpawpaw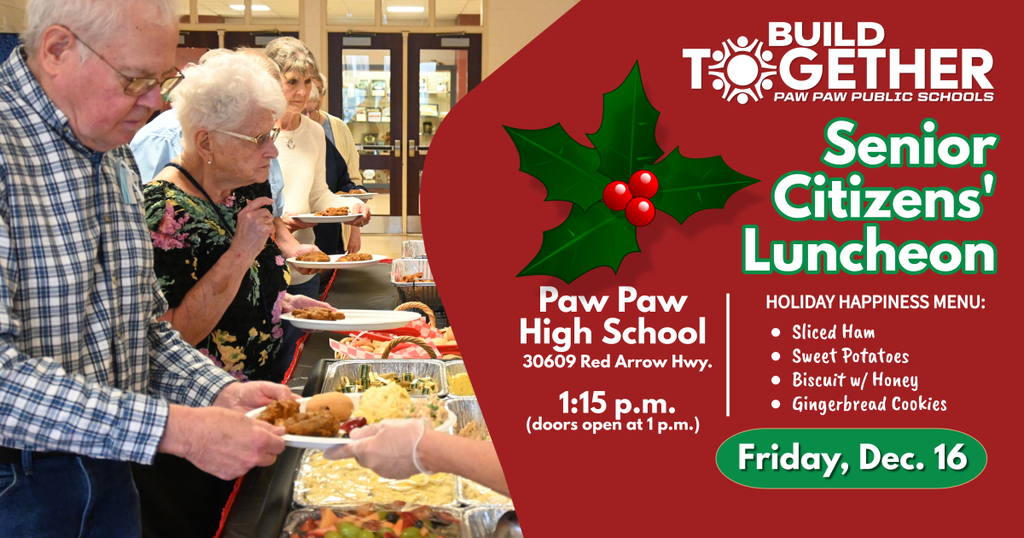 At yesterday's "Shop with a Cop" event at Paw Paw Later Elementary, Superintendent Rick Reo shared a special moment with "Santa Claus" and his "Elves!" Santa's elves - also known as the secretarial superstars - have been hard at work around the district decorating for the holidays. Stay tuned for more . . . #shenanigans #holidayspirit #tistheseason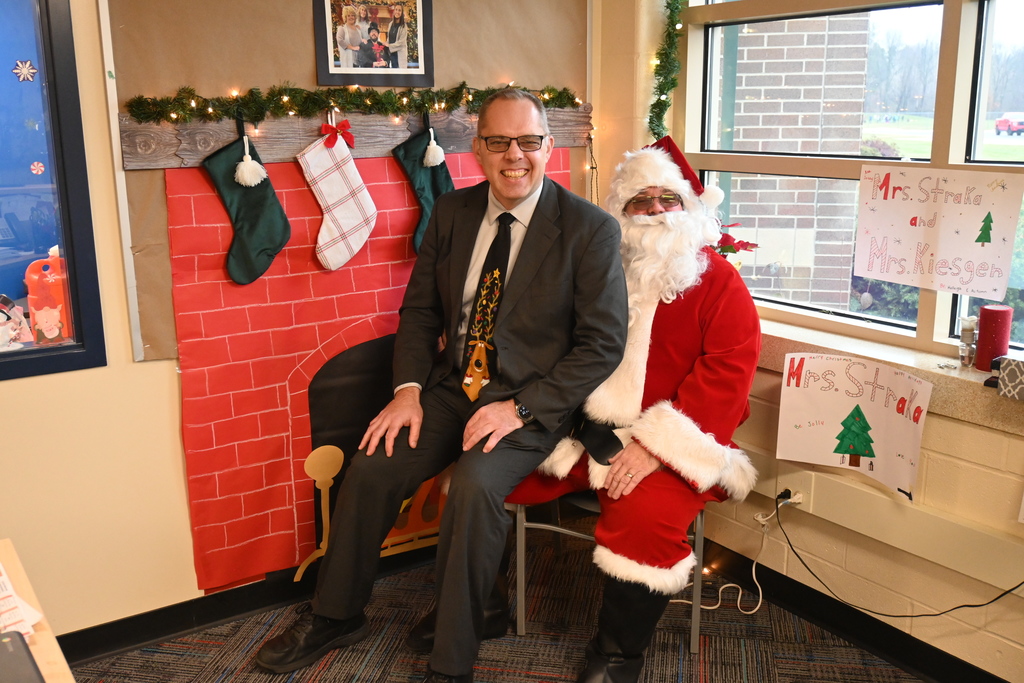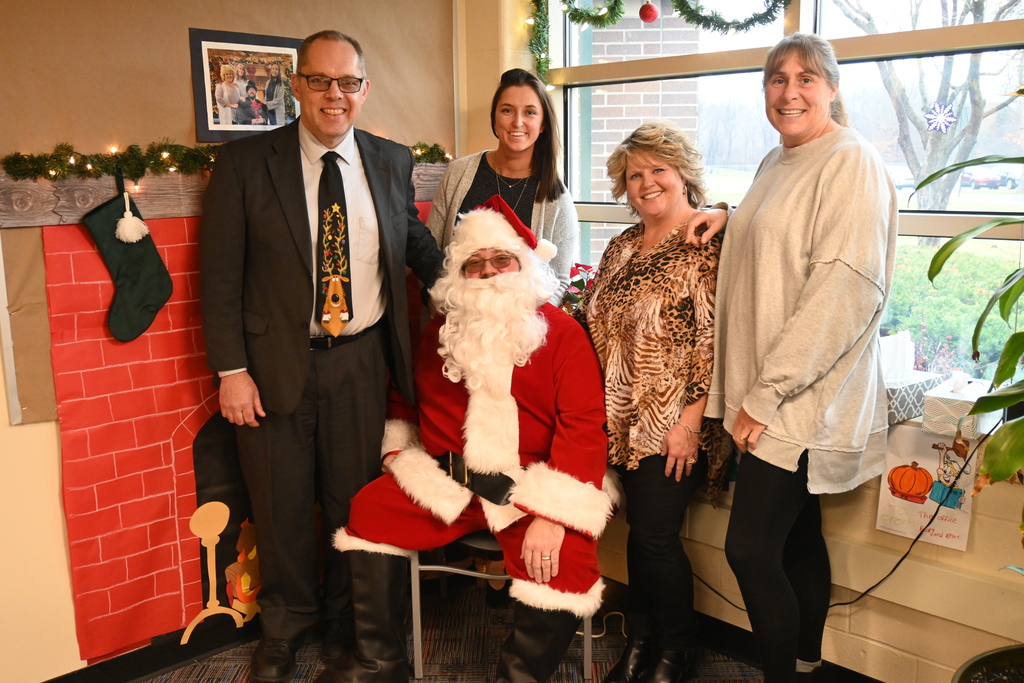 Congrats to the Middle School Robotics Team for competing with 30 other robotics teams on Saturday at Coloma High School! According to the Middle School's Robotics Coach Christopher Roach, the two robot build teams from PPMS had five matches each, and they both won a match! Students said, "This was way more fun that we thought!" Thanks to the families and the community for showing up to support the robotics teams. #community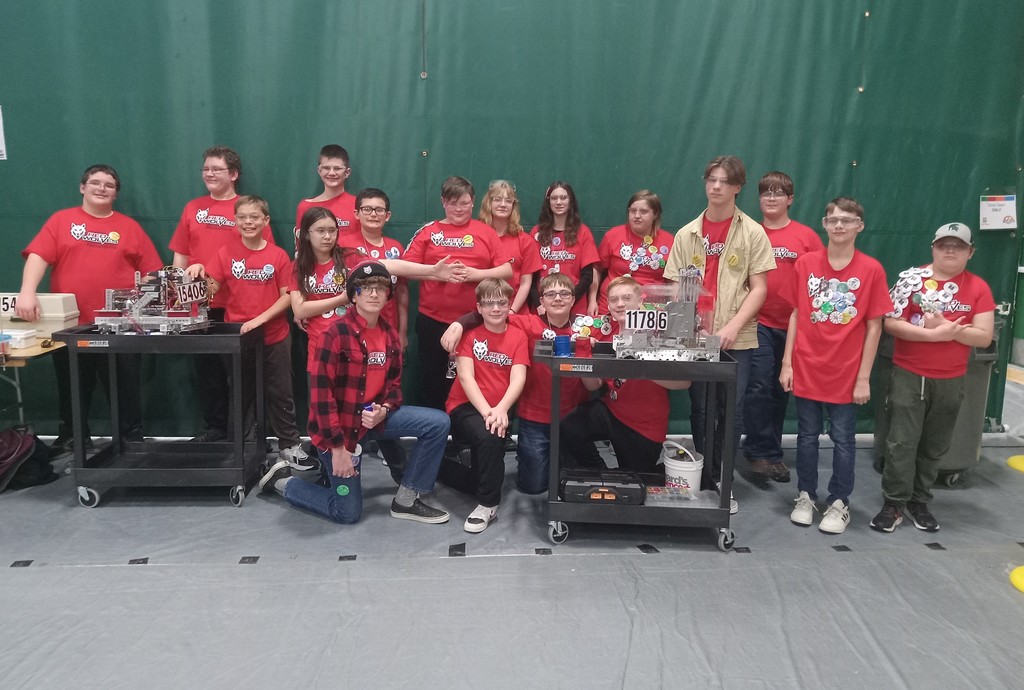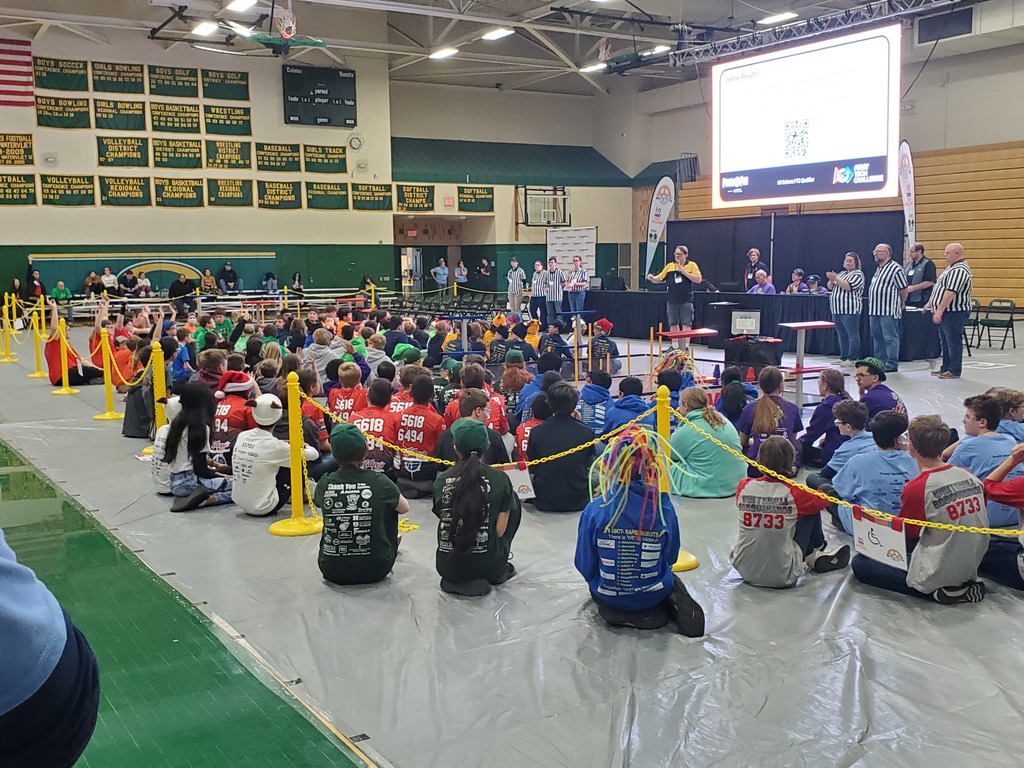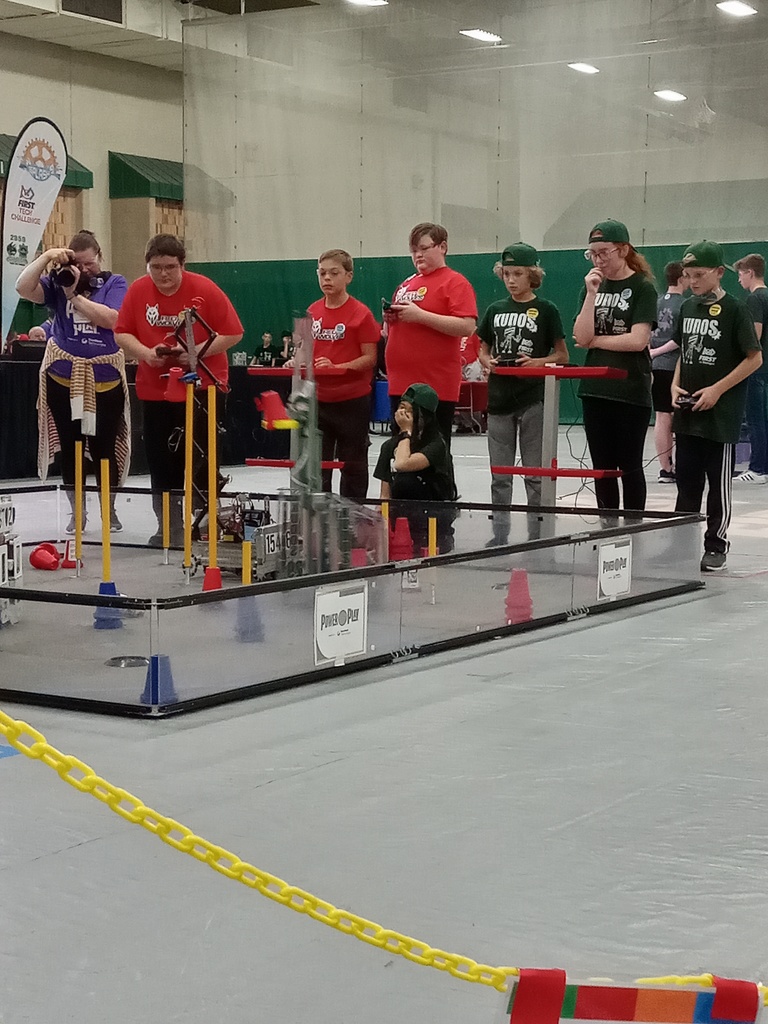 Paw Paw Families, due to illness the DINO EL bus will not be transporting students to school. There will be a bus to take them home. Sorry for any inconveniences this may have caused.

Paw Paw Families, due to unforeseen circumstances, the BUNNY bus will be unable to take High School and Middle School students home today. We are sorry for the inconvenience.

At Paw Paw Public Schools, over 80 students in Young 5's through 5th Grade are enrolled in the Before and After School Enrichment (BASE) Program. As the Director of the BASE program, Ms. Lacey Jackson and her team are committed to providing quality care in a safe and fun environment! To learn more, please contact:
lacey.jackson@ppps.org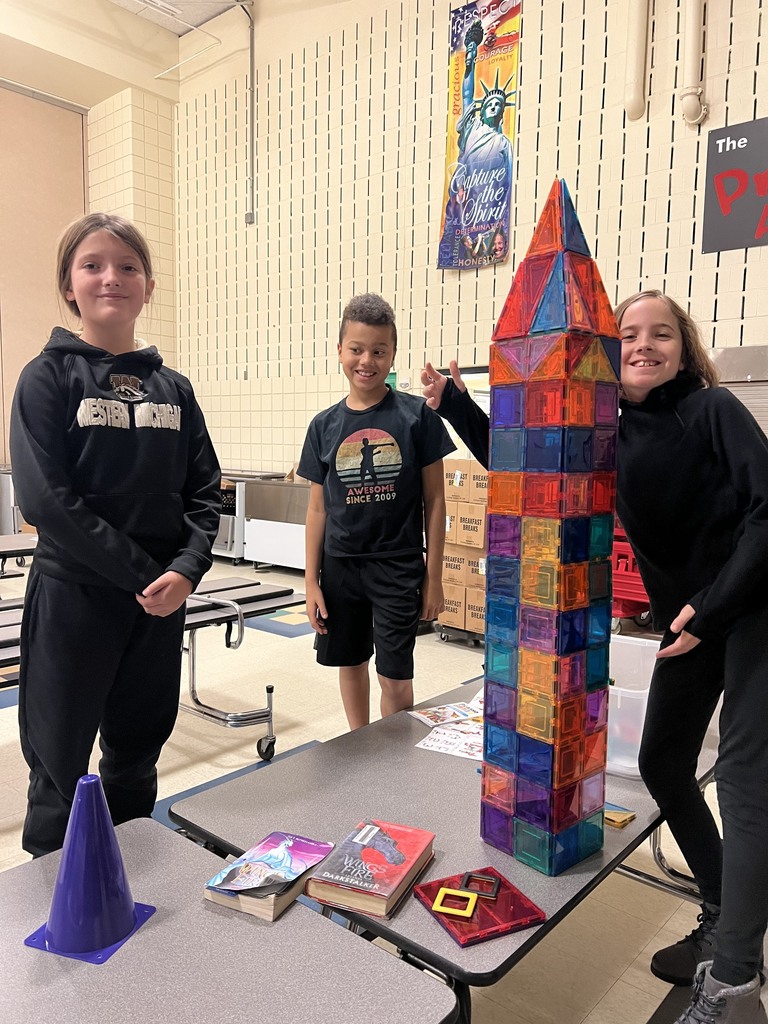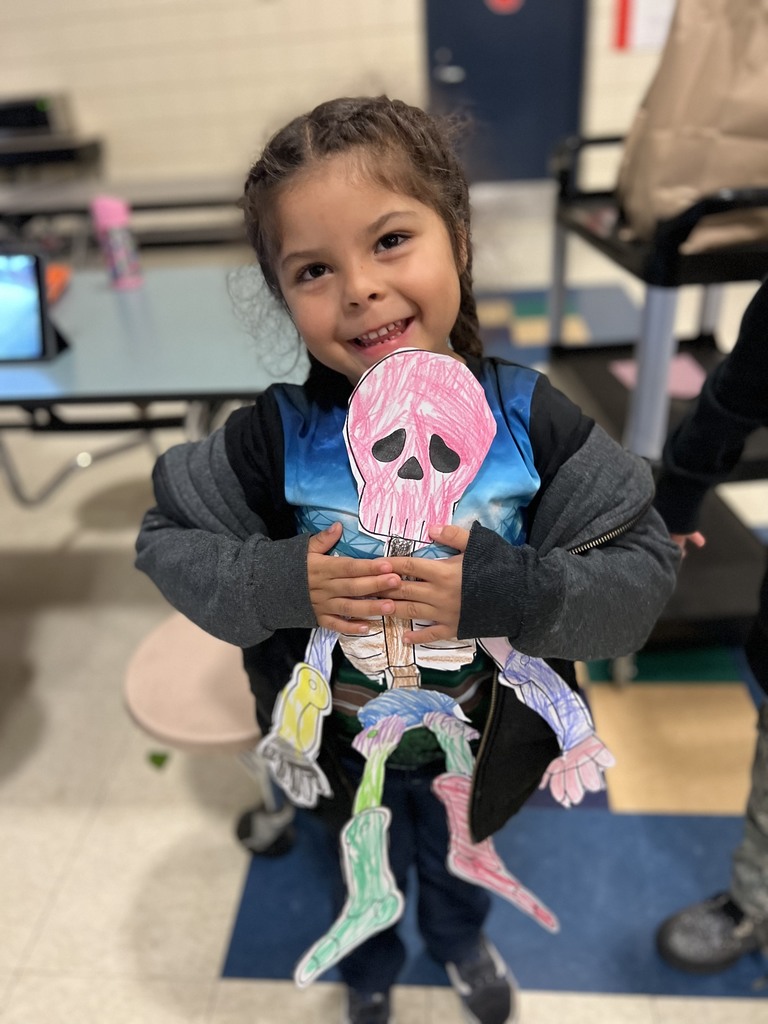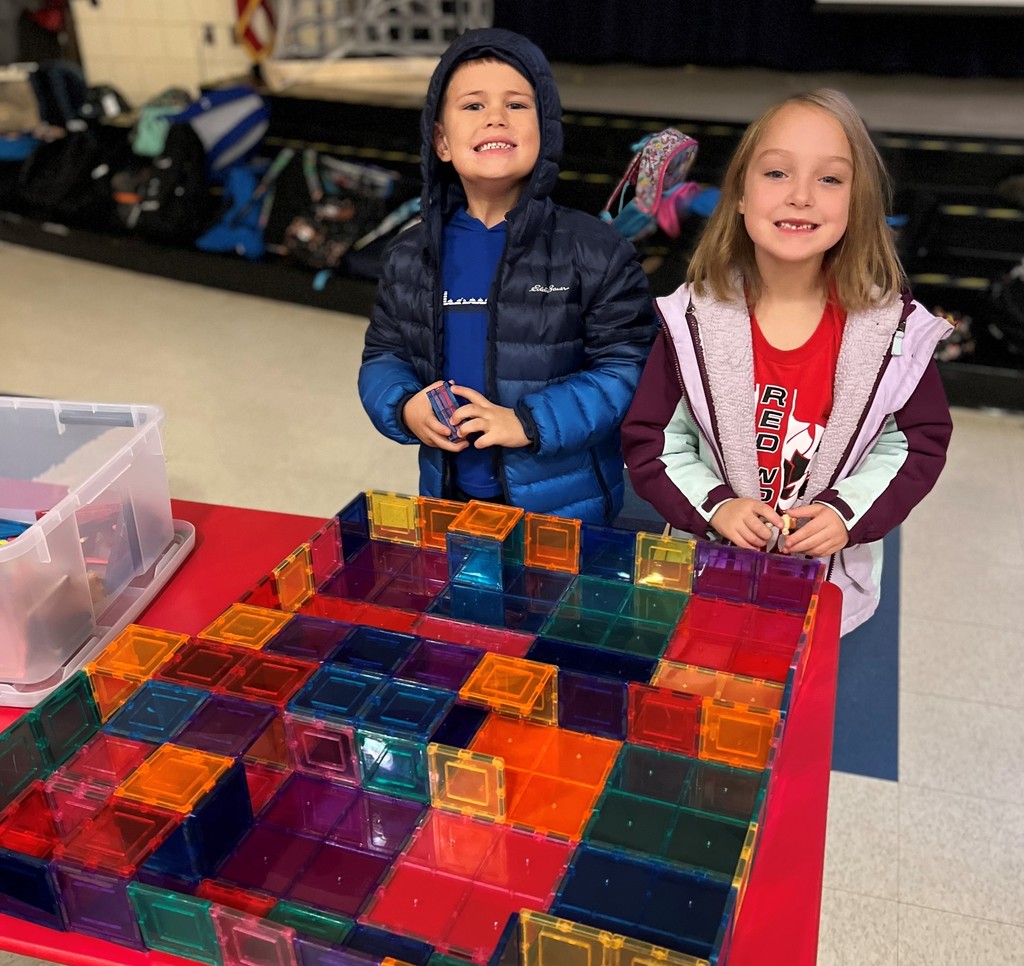 The next PPPS Parent Chat will take place on December 1, from 6-7 PM on Zoom. The topic is Helping Your Child Read for Success: Strategies, Services, & Supports. Hear from PPPS educators and reading specialists and staff from the Paw Paw District Library and learn about how to support students towards more and better success in reading, resources available to help at school and home, and strategies that work. More information and the zoom link for the program is available at PPPS.ORG, and all participants are eligible to win a $25 VISA gift card.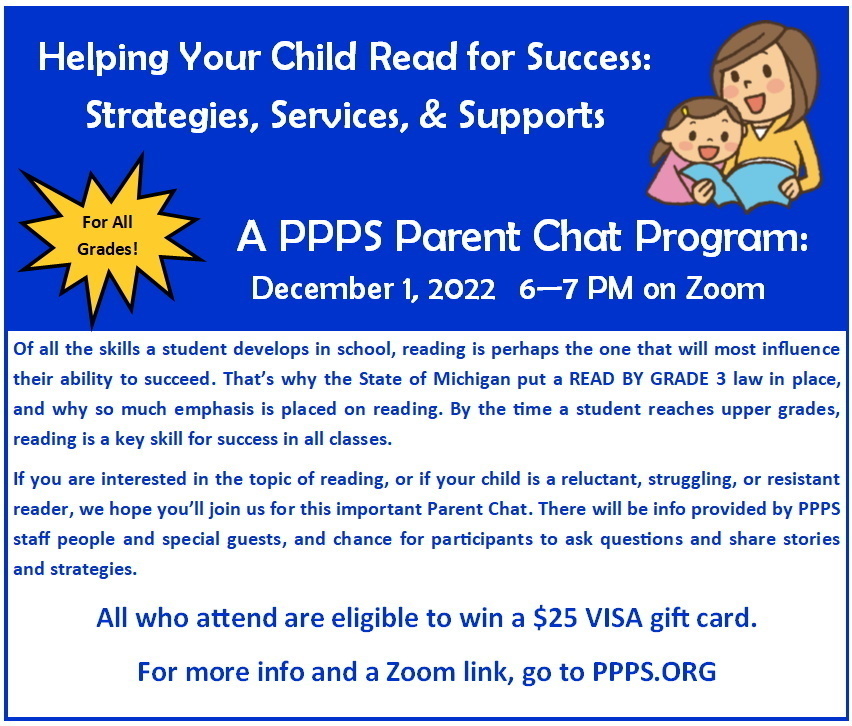 If you're looking for a rewarding and flexible career, then be sure to attend our upcoming Bus Driver Recruitment Event on Thursday, December 8, 2022, at Paw Paw High School! Hosted by PPPS and Hoekstra Transportation, you're invited to enjoy pizza, test drive a bus, register for a gift card to Black Rock Restaurant, and more. #WeNeedDrivers