COVID-19 SCHOOL HEALTH SCREENING PARENT AGREEMENT
The COVID-19 School Health Screening Agreement documents the procedures for at-home health screenings that need to take place daily before students are sent to school. Students showing COVID symptoms should not be sent to school.
FLOWCHART: WHEN STUDENTS OR STAFF MEMBERS HAVE COVID-LIKE SYMPTOMS
NOTE: If a student or staff member is determined to have been in "close contact" with someone who has tested positive for COVID-19 or is a "probable case" for COVID-19, that individual should remain home and complete a quarantine period as directed by the local health department. This applies even if the individual is not exhibiting any symptoms of COVID-19.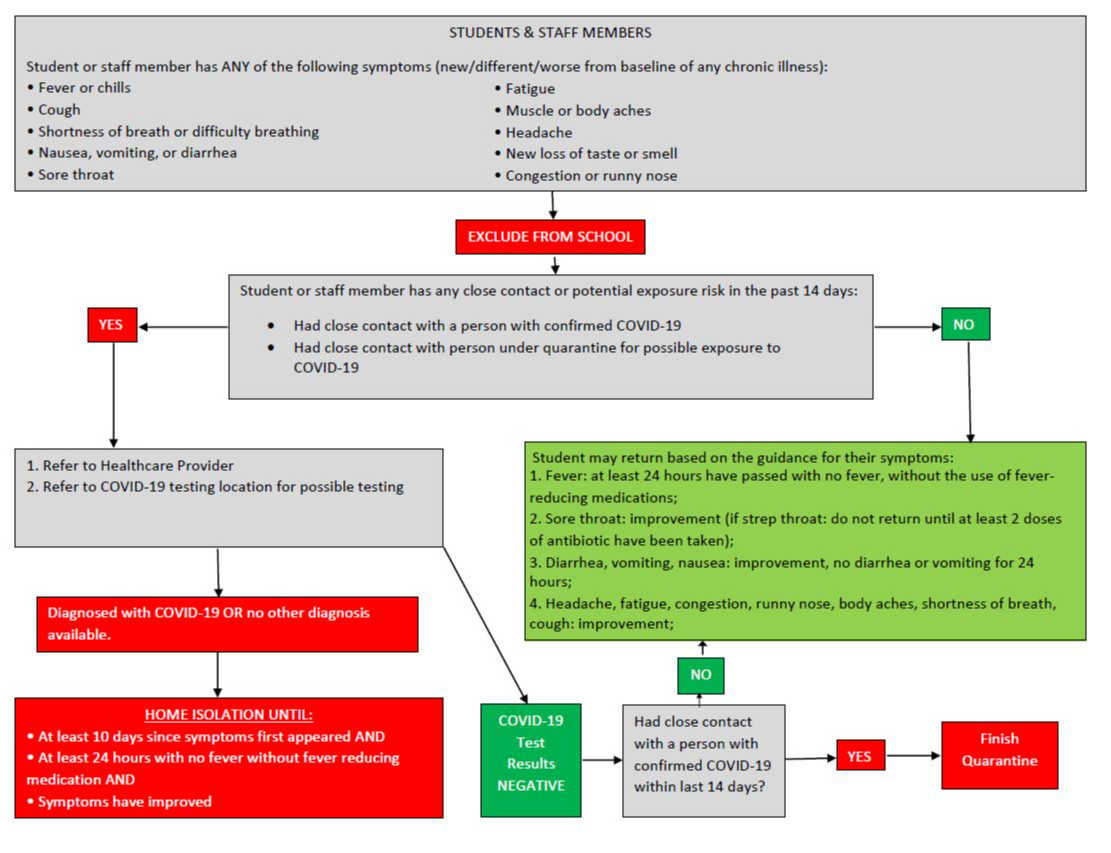 FACIAL COVERING EXEMPTION FORM
The Facial Covering Exemption Form may be a required form for those students that "cannot medically tolerate a facial covering". This form needs to be completed by the student's physician. Once the form is completed, the parent (or student if 18 years or older) must meet with the building principal/director to discuss options for a safe return to school based on the information provided by the student's physician.